Legislative Statutes and Cases Interpreting Them
One hundred years interpreting key provisions of the Government Code
By Chris Micheli, June 14, 2019 6:23 am
The California Government Code provides for aspects of the Legislature and the lawmaking process in this case. There have been many court decisions over the past one hundred years interpreting key provisions of the Government Code. The following cases highlight some of the key decisions interpreting these statutory provisions.
Presumption of Statutory Amendments
The presumption that a statutory amendment was intended to change the meaning of the statute applies only when there is a material change contained in the language of the amended act. Dalton v. Baldwin (1944) 64 Cal.App.2nd 259
Amendment as Evidence of Intent
The amendment of a statute is evidence of an intention to change the rule stated by the court in applying its provisions. Butcher v. Brouwer (1942) 21 Cal.2nd 354
Knowledge of Court Decisions
The fact that a lawmaking body knew decisions of appellate courts and made a substantial change in phraseology of a subdivision of the statute indicated an intention to affect a change of its meaning. Thomas v. Driscoll (1940) 42 Cal.App.2nd 23
Only Legislature Can Enact Internal Rules or Resolutions
The electorate's attention was sufficiently focused upon the initiative measure's provisions dealing with public meetings of the Legislature and reporting of legislative expenditures so that provisions would have been adopted had they been presented separately from provisions determined to be unconstitutional as limiting legislative power to adopt rules and resolutions. State constitutional provisions granting the people the initiative power of electors to adopt or reject statutes gives the people the power to make rules for the selection of officers, rules of proceeding or rules which regulate committees or employees of either or both houses of the Legislature. Such powers, with one exception, are exclusively the province of the house affected by them. Provisions of a statutory initiative measure regulating appointments of the Assembly Speaker and Senate President pro tempore regulating appointments and powers of standing, select, joint, and interim committees of the houses, regulating methods of adoption of rules for conduct of the houses, providing that statutory provisions may not be amended or modified except as permitted by the Act, and repealing existing provisions of the Government Code relating to such subjects are invalid as in conflict with provisions of the State Constitution granting legislative bodies the power to enact rules or resolutions. People's Advocate, Inc. v. Superior Court (California Legislature) (1986) 181 Cal.App.3d 316
Legislature and Subpoena Power
A branch of the Legislature had power to require and compel attendance of witnesses and the production of documents before it or its duly accredited committees. In re Battelle (1929) 207 Cal. 227
Investigating Its Own Members
The Senate has the power to investigate charges of bribery against its own members and, in the exercise thereof, could summon and examine witnesses. Ex parte McCarthy (1866) 29 Cal. 395
Limit on Courts in Lawmaking
The courts may not order the Legislature or its members to enact or not to enact legislation, nor may it order the Governor to sign or not to sign legislation. Serrano v. Priest (1976) 18 Cal.3d 728, certiorari denied 432 U.S. 907
Conflict Between Two or More Statutes
The presumption established by Gov't Code Section 9605 providing that when two or more statutes enacted at the same session conflict, the highest chapter statute is presumed to prevail is rebuttable and can be overcome by evidence that the governor actually approved bills in a different order than indicated by the chapter numbers. The highest chapter number rule does not violate the division of powers doctrine. When two conflicting bills are signed by the Governor during the same session of the Legislature, the bill signed last is the one which takes precedence. In re Thierry S. (1977) 19 Cal.3d 727
Bills Becoming Law Without Governor's Signature
When the Governor allows a bill to become law without his signature, he is required to authenticate the bill by causing the Secretary of State to certify that fact and deposit it with the laws in the office of the Secretary of State. De Asis v. Department of Motor Vehicles (2003) 112 Cal.App.4th 593
Immediate Effect of an Urgency Bill
The "three strikes" statute was effective immediately when it was signed by the Governor and transmitted to the Secretary of State and, thus, it applied to the defendant who was arrested approximately seven and one-half hours on the same date, despite the contention that the term "immediately" in statute meant the next day. People v. Cargill (1995) 38 Cal.App.4th 1551, rehearing denied, review denied
Retroactive Effect of a Bill
A statutory change in the Labor Code, which is substantive in character, does not act retroactively absent a clear showing of legislative intent that it should do so. The legislative intent calling for the retroactive operation of a statutory change may be found in such factors as context, objective of the legislation, evils to which it is addressed, social history of the times and legislation upon the same subject, public policy enunciated or vindicated by enactment and effect of particular legislation upon the entire statutory scheme of which it is a part. Industrial Indemnity Company v. Workers' Compensation Appeals Board (1978) 85 Cal.App.3d 1028.
Effect on Amended Statutes
Where the Legislature passed an act to amend a statute then in existence, the existing statute remained in full force during the time between the passage of the amending act and the time when it became effective. People v. Righthouse (1937) 10 Cal.2d 86
Statutory Inconsistencies
When seeming inconsistencies appear in separate codes, the codes must be considered as blending into each other and constituting a single statute for purposes of statutory construction. Sacramento Newspaper Guild v. Sacramento County Board of Supervisors (1968) 263 Cal.App.2d 246
Harmonizing Statutes
For purposes of statutory construction, various sections of all codes must be read together and harmonized if possible. Channell v. Superior Court of Sacramento County (1964) 226 Cal.App.2d 246
Construing Statutes on Same Subject
Statutes dealing with the same subject matter must be construed together in light of each other so as to harmonize them if possible. People v. Derby (1960) 177 Cal.App.2d 626
Applying a Statute Retroactively
The guidelines to be followed in determining whether a statute imposing civil penalties should or should not be applied retroactively are (1) a presumption that legislative changes do not apply retroactively in the absence of clear legislative intent, (2) a presumption that the purpose of the charge would not often attain significant advancement by retroactive application, (3) the possible constitutional objections on the case of ex post facto punishment, (4) the doubt as to the constitutionality of retroactive application, and 5) the retroactive imposition of increased liabilities should be carefully avoided. Western & Southern Life Insurance Company v. State Board of Equalization (1946) 4 Cal.App.3d 21
Certainty of Statutory Language
A statute should be sufficiently certain so that a person may know what is prohibited thereby and what may be done without violating the provisions thereof, but cannot be held void for uncertainty if any reasonable and practical construction can be given to the language. Lockheed Aircraft Corporation v. Superior Court of Los Angeles County (1946) 28 Cal.2d 481
Liberal Construction of a Statute
If terms of the statute are ambiguous, doubtful or susceptible of different constructions, such liberality of construction is justified within a fair interpretation of its language as will accomplish its apparent objects and purposes. City of Signal Hill v. Los Angeles County (1925) 196 Cal. 161
Severability
The test of severability is whether invalid parts of the statute can be severed from otherwise valid parts without destroying the statutory scheme or utility of the remaining provisions. Manning v. Municipal County (1982) 132 Cal.App.3d 825
Adopting by Reference Other Statutes
Where a statute adopts by specific reference the provisions of another statute, a regulation or ordinance of the same or of another jurisdiction, these provisions are incorporated in the form in which they exist at the time of reference and not as subsequently modified, and repeal of provisions referred to does not affect the adopting statute in the absence of a clearly expressed intention to the contrary. Palermo v. Stockton Theatres (1948) 32 Cal.2d 53
Amendments to a Statute
The amendment of a statute ordinarily has the legal effect of reenacting, and thus enacting, the statute as amended, including its unamended portions. People v. Chenze (2002) 97 Cal.App.4th 521, rehearing denied, review denied
Definition of an Amendment
An amendment is a legislative act that is designed to change some prior and existing law by adding or taking from it some particular provision. Assets Reconstruction Corporation v. Munson (1947) 81 Cal.App.2d 363
General Rule of Amendments
The general rule is that an amendment of an act operates as a repeal of its provisions to the extent that they are changed by and rendered repugnant to the amending act. California Employment Commission v. Arrow Mill Company (1941) 45 Cal.App.2d 668
Impact of Amendments
The Government Code (Section 9605) does not require that an amendment of one section of a statute result in repeal of all other sections of the original enacting statute which are not restated in the amending act. Estate of Cottle (1983) 148 Cal.App.3d 1023
Revising Entire Subject Matter
A revision of the whole subject matter covering an act will supersede all such portions as were omitted from the revising act. Rombotis v. Fink (1948) 89 Cal.App.2d 378
Effect on Statutes Not Reenacted
Amendment of a statute repeals parts of the statute which are not reenacted. Rudley v. Tobias (1948) 84 Cal.App.2d 454
Restating a Law
A codification or restatement of law by the Legislature operates as a continuation of the old statute and effects no change in its meaning or operation. Jones v. City of South San Francisco (1950) 96 Cal.App.2d 427
Conflicting Sections Taking Effect at the Same Time
Where specific provisions of a different section of a chapter or article which were intended to take effect at the same time are found to be partially or totally conflicting, then provisions of the section last in numerical order must prevail, unless such construction is inconsistent with the intent of that chapter or article. Kalina v. San Mateo Community College District (1982) 132 Cal.App.3d 48
Last Amendment Rule
Where a statute is amended by two different acts, passed at different times, the last amendment repeals the first and operates as the only amendment to the original statute. Jubelt v. Myers (1948) 84 Cal.App.2d 653
Presumption of Last Enacted Statute
The application of the presumption that the statute which is enacted last is intended to prevail over statutes which are enacted earlier at the same session depends upon a real, or at least apparent, conflict or inconsistency between the two statutes. Western Mobilehome Association v. San Diego County (1971) 16 Cal.App.3d 941
Specific v. General Statute
The principle that the specific statute prevails over the general statute will not be applied when it appears that the Legislature intended that the prosecution under the general statute remains available in appropriate cases even though a more specific statute has been adopted. People v. Chenze (2002) 97 Cal.App.4th 521
Impact of Later Amendments on Interpretation
Later amendments do not ordinarily aid in ascertaining the meaning of a prior statute; rather, they demonstrate an intent to change pre-existing law. Smith v. Ricker (1964) 226 Cal.App.2d 96
Conclusive Evidence with Proper Enactment
Where a bill, after having been passed by the Legislature, had been properly enrolled, authenticated and deposited in the office of the Secretary of State, it having been either signed by the Governor, retained by him without signing, and the fact certified to by him, or passed over his veto, it was conclusive evidence of the legislative will and courts would not look to the journals of the Legislature or permit any other evidence to be submitted in order to determine whether or how the bill passed. Parkinson v. Johnson (1911) 160 Cal. 756
Substantial Amendments
A substantial amendment to a statute implies legislative intent to make a change in the law. Central Manufacturing District, Inc. v. Board of Supervisors of Los Angeles County (1960) 176 Cal.App.2d 850
Evidence of Intent
The amendment of a statute is evidence of an intention to change the rule stated by a court in applying its provisions. Butcher v. Brouwer (1942)
Knowledge of Court Decisions
The fact that the lawmaking body knew decisions of appellate courts and made a substantial change in phraseology of a subdivision of a statute indicated an intention to effect a change of its meaning. Thomas v. Driscoll (1940) 15 Cal.2d 89
Clarifying Amendments
Under appropriate circumstances, an amendment to a statute may be made for the purpose of clarification rather than new matter or an alteration of formal law. Hise v. McColgan (1944) 24 Cal.2d 147
Effect of a Declaratory Statute
While a declaratory statute cannot bind courts with respect to the application of the original statute to transactions which occurred or rights of action which occurred prior to the passage of the declaratory statute, the statute declaratory of the former statute has the same effect as if it were embodied in the original statute at the time of its passage in the absence of any intervening rights. Clayton v. Schultz (1935) 4 Cal.2d 425
Inability to Enact Laws that Tie Future Legislatures
Generally, the Legislature cannot enact irrepealable legislation or limit or restrict its own power or the power of its successors as to the repeal of statutes, and an act of one legislature is not binding upon and does not tie the hands of future legislatures. The Legislature cannot bind a future legislature to a particular mode of repeal and cannot declare in advance the intent of subsequent legislatures or effect of subsequent legislation upon existing statutes. United Milk Producers of California v. Cecil (1941) 47 Cal. App.2d 758
Repeal of a Statute
A statute is repealed only by further legislation and is not repealed by time or changed condition. People v, Statley (1949) 91 Cal.App.2d 943
Retroactive Effect of a Repealed Statute
Although courts normally construe statutes to operate prospectively, when a pending action rests solely on a statutory basis, and when no rights have vested under the statute, a repeal of such a statute without a saving clause will terminate all pending actions based thereon and, if final relief has not been granted before the repeal goes into effect, it cannot be granted afterwards, even if a judgment has been entered and the cause is pending on appeal. Frey v. Trans Union Corporation (2005) 127 Cal.App.4th 986
Impacting Vested Rights
The statutory rule that repeal of statutory rights not affecting vested rights applies retroactively applies even when a statutory enactment results in a partial, rather than a complete repeal, of an existing statute. Branick v. Downey Savings and Loan Association (2005) 24 Cal.Rptr.3rd 406
Repeal without a Saving Clause
Although the courts normally construe statutes to operate prospectively, when a pending action rests solely on a statutory basis, and when no rights have vested under the statute, a repeal of such a statute without a saving clause will terminate all pending actions based thereon. Benson v. Kwikset Corporation (2005) 24 Cal.Rptr.3rd 683
Repeal of Statutory Remedy
Repeal of a statute which provides a remedy to a party is fully prospective and applies to pending actions. People v. Bradley (1998) 64 Cal.App.4th 386, review denied
Impact of Repeal on Pending Actions
The purpose of repealing a statute and yet saving rights of litigants in pending actions, based upon such statute may be accomplished either by including an express saving clause in the repealing act or by an act passed at the same session of the Legislature showing intention that rights of litigants in pending actions by saved, without necessity of an express saving clause or an expression of such intention in the repealing act itself. Traub v. Edwards (1940) 38 Cal.App.2d 719
Implied Repeal of a Statute
The court of appeal will find an implied repeal of a statute only when there is no rational basis for harmonizing the two potentially conflicting statutes and the statutes are irreconcilable, clearly repugnant, and so inconsistent that the two cannot have concurrent operation. People v. Chenze (2002) 97 Cal.App.4th 521
Presumption Against Repeals by Implication
There is a presumption against repeals of statutes by implication, and they will occur only where two acts are so inconsistent that there is no possibility of concurrent operation or where a later provision gives undebatable evidence of intent to supersede the earlier. Courts are bound to maintain the integrity of both statutes if they may stand together. People v. Bustamante (1997) 57 Cal.App.4th 693
Construing Two Statutes on Same Subject
Two laws on the same subject will be so construed as to maintain the integrity of both, if reasonably possible to do so, as courts are bound to uphold the prior act if both may well subsist together, but if they cannot be reconciled, the last act governs and repeals the former acts so far as they are repugnant. Wong Him v. City and County of San Francisco (1948) 87 Cal.App.2d 80
Later Approve Statutes
The statute last approved, particularly if it is a special act, applicable to a particular subject, is controlling over a statute previously adopted by the legislature. Coca Cola Bottling Company v. Feliciano (1939) 32 Cal.App.2d 351
Repeal of a Repealed Act Not Effective
The repeal of an act repealing a former act does not revive the former act or give it any force and effect. This result can be accomplished only by the reenactment of the former act. Union Bank of California v. Superior Court (2004) 115 Cal.App.4th 484
State Employees Getting Paid
State employees who work during a budget impasse obtain a right, protected by the impairment of contract clause of the state constitution to the ultimate payment of salary that has been earned. However, that constitutional provision does not afford state employees the right to obtain the actual payment of salary from the treasury prior to the enactment of an applicable appropriation. White v. Davis (2003) 30 Cal.4th 528
Legislative Daily Journals
The journals required by law to be kept are a record of the proceedings of the houses of the legislature. Oakland Paving Company v. Hilton (1886) 69 Cal. 479
Bills to Be Read on Three Separate Days
The bill making the appropriation had not been read on three separate days in either the senate or the assembly, as required by the constitution, but it is not necessary that the legislative journals show affirmatively that a bill and its amendments were read as required by the constitution. In the absence of a record, not required by the constitution to be kept, it would be presumed that in the passage of a bill the legislature complied with all constitutional requirements. People v. Dunn (1889) 80 Cal. 211
Legislative Open Records Act
The court of appeal would not take judicial notice of the Legislature's internet site showing laws currently in effect, including a statute that the plaintiff alleged was in effect, in determining that the statute had been repealed. The website was not brought to the attention of the trial court, the website was not the official, printed Government Code, and the website made no promises regarding its accuracy. A constitutional enactment providing for access to meetings of public bodies and to the writings of public officials and agencies did not nullify the exemptions from disclosure under the Legislative Open Records Act (LORA) for privileged material and legislator and staff correspondence. The express exemption from LORA's open records policy for correspondence of and to legislative members and their staff is not invalidated by the fact that the correspondence of other state agencies is not similarly exempt. State Legislature's response to a LORA record request satisfied the statutory requirement that it justify in writing the withholding of exempt records where the Legislature's response stated that any additional responsive documents in its possession fell within the statutory exemptions and stated that examples of such exemptions were "preliminary draft, notes or legislative memoranda," "correspondence of and to individual members of the Legislature and their staff," and "records the disclosure of which is exempted or prohibited". Two of these examples given were the exemptions pursuant to which the records were being withheld. Unlike an evidentiary privilege, an exemption from LORA is not waived when some documents are disclosed.  Zumbrun Law Firm v. California Legislature (2008) 165 Cal.App.4th 1603, review denied
Effect of Postponing Operative Date
The postponing of the operative date of the legislation does not necessarily mean that the Legislature intended to limits its application to transactions after that date. People v. Alford (2007) 42 Cal.4th 749
Purpose of Reenactment Rule
The purpose of the reenactment rule is to avoid the enactment of statutes in terms so blind that the legislative body is deceived in regard to their effect, and the public, from the difficulty of making the necessary examination and comparison, and fails to become apprised of the changes made in the laws. County of San Diego v. Commission on State Mandates (2016) 212 Cal.Rptr.3d 259
Retroactive Application of Repealed Acts
Under California law, absent a saving clause, repeals of statutory enactments must apply retroactively to pending cases. Palmer v. Stassinos (2005) 419 F.Supp.2d 1151
Chris Micheli is an attorney and legislative advocate at the Sacramento governmental relations firm of Aprea & Micheli, Inc. He serves as an Adjunct Professor at McGeorge School of Law in its Capital Lawyering Program.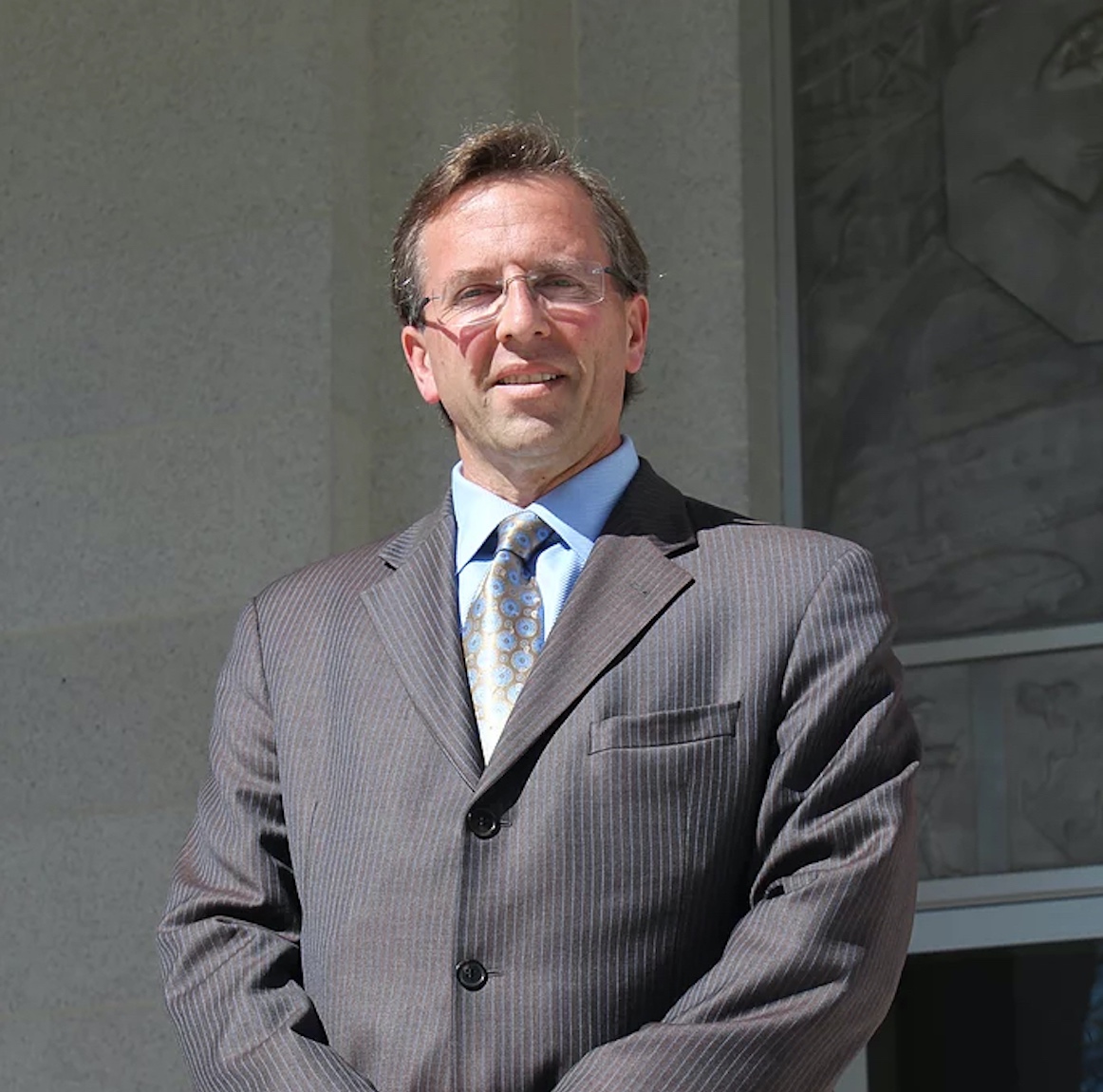 Latest posts by Chris Micheli
(see all)