Los Angeles Announces Fiscal Emergency, Plans To Furlough Over 15,000 City Workers
Unions might 'tear it down' despite $400 million city budget deficit
By Evan Symon, September 3, 2020 3:10 pm
On Wednesday, the city of Los Angeles declared a fiscal emergency, with the LA City Council announcing the furloughs of more than 15,000 city workers to help fill in the $400 million deficit the city is now facing.
Over 15,000 planned city worker furloughs, many departments not affected for now
The furloughs would amount to 18 unpaid days off a year for every employee, or losing a day of work every two weeks. This amounts to a 7-10% pay cut across the board, saving the city $104 million for the fiscal year.
An additional 1,280 city employees are to receive up to $80,000 in cash to retire early, a move which will save the city around $13 million.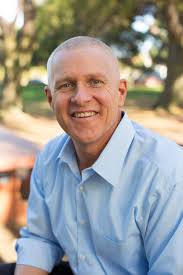 Los Angeles Mayor Eric Garcetti said that furloughs were decided on rather than outright layoffs to avoid more people being out of work during the COVID-19 pandemic.  Mayor Garcetti also said that the furloughs would also affect himself and the council, and noted that he went even farther in reducing his pay during the pandemic and economic downturn.
"The furloughs apply to us and to all elected officials and all civilian employees, including those who work in our offices," announced Mayor Garcetti on Wednesday. "I donated two months of my salary earlier in this pandemic – a sixth of my net income. But I absolutely believe we have to lead by example and we can't ask more from folks than we're willing to do ourselves."
Los Angeles Police (LAPD) and Fire employees, who had received raises this year and were scheduled to receive more later this year, will be exempt from the furloughs along with a few other city department jobs. However, Councilman Mike Bonin noted that many of the unaffected departments, especially the LAPD, may now have to pick up some of the slack of affected city departments.
"There are some people who want more policing. There are some people who want less policing," explained Councilman Bonin on Wednesday. "But I don't know that there's anybody who wants us to be paying more to the LAPD for less policing."
Bonin is among the council members also pushing for the LAPD to defer $123 million in raises and bonuses planned for later this year to help fix the budget shortfall. Negotiations with the LAPD and other departments expected to receive raises are expected to continue through the coming months.
Unions vow to fight planned furloughs
The $400 million deficit itself formed due to a large decline in tax revenue caused by COVID-19 closures and the subsequent economic downturn. With many businesses still closed or only partially open, revenues are expected to stay down for the time being.
"Furloughs and cuts were needed to help fix this," said Sara Schumacher, a city budget analyst who advises many cities on budget issues, during a Globe interview. "The drastic loss of revenue, which nobody saw coming earlier this year, as well as not immediately cutting or reducing anything to rectify the projected loss, created what we have now."
"LA hasn't seen something like this since 2009 during the Great Recession. And they were looking for biweekly work schedules. Now it's a few unpaid days-off a month."
"They have the framework, but you have to remember this isn't all said and done. This is California and that means unions you need to get this past. I've helped set budgets before for cities only to have unions tear it down. It might happen in LA."
City workers unions have vowed to fight any furloughs, saying that they violate the agreements they made with LA.
"Furloughs are illegal under our labor contracts and in the middle of a pandemic that has already caused millions to become unemployed — furloughs are simply not a responsible solution," exclaimed SEIU Local 721 President Bob Schoonover in a statement. "The union is working with the city to identify other savings."
Furloughs and cuts are expected to begin n October 11th and last through June 20, 2021.  Announcements over possible furloughs for previously non-affected departments like the LAPD, possible layoffs, and changes due to union negotiations are expected to possibly change what city workers are affected and by how much during the next month.

Latest posts by Evan Symon
(see all)