Proposed San Francisco Legislation That Would Make Violent Offender Data More Open to Public Passes Committee
SF DA's office against proposed legislation, says it unfairly targets DA Chesa Boudin's reforms
By Evan Symon, October 29, 2021 4:03 pm
The San Francisco Board of Supervisors Public Safety and Neighborhood Services Committee voted 2-0 on Thursday to approve legislation that would force the District Attorney and the San Francisco Police Department (SFPD) to release more information on violent offender arrest more frequently to the public.
The legislation, backed by Supervisor Catherine Stefani, would specifically require the DA and SFPD to give quarterly reports on violent offender arrests and prosecutions, with a specific goal to show how many domestic offender arrests there were compared to how many are prosecuted. The SFPD would also be required to report on how many of those cases had either children or a firearm present when authorities arrived.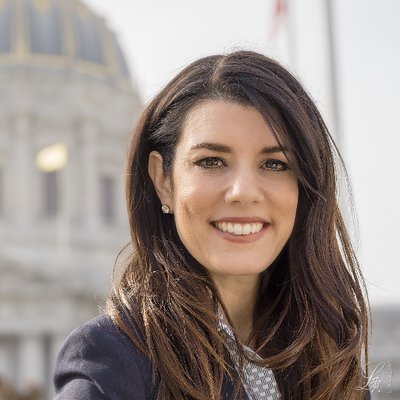 The proposed law was written largely due to San Francisco District Attorney Chesa Boudin's policy of massively reducing the number of jailings and criminal prosecutions. SFPD records show that felony domestic violence charges have been one of the most dismissed types of cases since Boudin became DA last year, with 4th quarter 2020 records showing that 113 of 131 felony domestic violence cases were dismissed last year – 86% of all cases. These figures and Boudin's continual reluctance to prosecute spurred Supervisor Stefani to introduce the legislation.
"This legislation was born out of concerns that I was hearing from the domestic violence community that cases were not only not being prosecuted, but they weren't being resolved in a way that was protecting victims," Stefani said during the committee hearing on Thursday. "There were serious concerns about the state of domestic violence in San Francisco."
Stefani specifically referenced a recent case in which a man was arrested for threatening his wife with a gun and knife and physically hurt her. While he was avoiding hard jail time, the DA's office lessened the charge to a vandalism misdemeanor and three years probation. While the DA's office said that the lighter charge was to allow the man to keep his job and give money to his family, Stefani said that the lessening of the charge would only contribute to the cycle of domestic violence.
"Anyone who knows anything about domestic violence knows domestic violence victims are rarely cooperative and are stuck in the tragic cycle of abuse," added Stefani said during the hearing.  "This is typical for victims to recant, often placing themselves and their children in danger because they are trapped in a cycle of violence and it is hard to get out."
DA's office opposes proposed legislation
The DA's office, meanwhile, has been against the proposed legislation, saying that it unfairly attacks Boudin's office, unfairly goes after his reforms, does not show the complete picture on why the DA's office made their decision, and falsely tries to show that they are not using other alternatives and rehabilitation methods.
"It's absolutely untrue that we don't have alternatives and that we're not using rehabilitation," said Assistant DA Demarris Evans earlier this week. "I was hired specifically to work in the Restorative Justice Unit."
However, Boudin, who is currently facing a recall election next year and whose office has lost around 1/3 of its original staff since he came into power, may now face the prospect of giving direct evidence of non-prosecutions to the public before his recall election, likely hurting him politically at a critical time.
"If this passes, it will show just how bad of a job Boudin is doing and how much he doesn't care about the victims," Frank Ma, a former law enforcement official who now works as a security advisor, told the Globe on Friday. "I've heard from former colleagues in the SFPD and they are furious at arresting people, thinking that they are doing good and slowly winning back the publics trust after George Floyd, only to see the guy who should clearly be behind bars walking around on the street within a week, sometimes even flashing them the finger.
"You have no idea how that feels to an officer, or what that does to morale. The bad guys not seeing justice. Releasing this data like it says helps keep things transparent. If someone is against it, they want to keep it hidden for a reason."
Following the 2-0 vote by the Committee on Thursday, on which Supervisors Stefani and Gordon Mar voted, the legislation was moved to a full Board of Supervisors vote next month. Should it be passed there, the new reporting parameters would begin to come out covering the first quarter of 2022 – well before the projected Boudin recall election date.

Latest posts by Evan Symon
(see all)