Public Banks Bill Signed Into Law By Governor Newsom
AB 857 allows 10 public banks to be established in California beginning in 2020
By Evan Symon, October 2, 2019 4:54 pm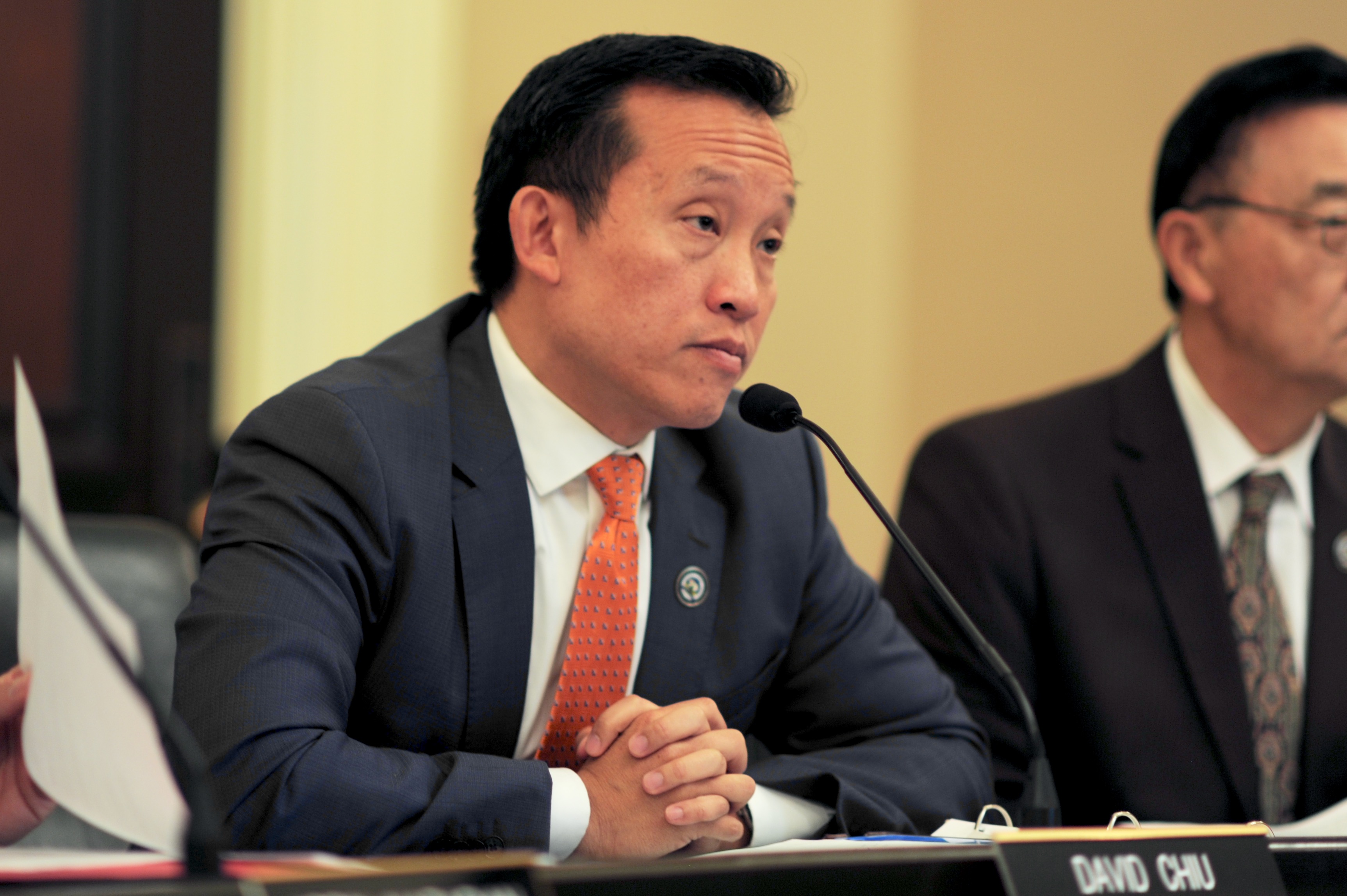 Public banks, banks that are run by a city or county, can now open in California following the signing of Assembly Bill 857 by Governor Gavin Newsom.
AB 857 states that any public bank in California must go through the same regulations, such as being FDIC insured, like any corporate bank. The bill also makes it clear that only ten public banks can open in a seven-year trial span.
In recent years in California there has been a push for a public banking option. Public banks differ from Corporate banks in that they prioritize loans based on where the bank is located, instead of where it's headquartered. This means that deposited money stays in the local bank and can be distributed as seen fit, with public banks generally having smaller loans and greater access compared to corporate banks that include more branches and banking options.
AB 857 was authored by Assemblymen David Chiu (D-San Francisco) and Miguel Santiago (D-Los Angeles) who, as the Globe has stated before, want public banks for greater community reinvestment and to keep public funds local so they could be invested or loaned out locally.
"The public's money should be used for the public good," said Assemblyman Chiu after the signing of AB 857. "Today's signing sends a strong message that California is putting people before Wall Street profits. We finally have the option of reinvesting our public tax dollars in our local communities instead of rewarding Wall Street's bad behavior."
Assemblyman Chiu's co-author, Assemblyman Santiago, shared those thoughts.
"California is starting a national conversation by embracing a public banking option," said Assemblyman Santiago. "People are sick and tired of going broke over the corporate ways of doing things. This new law prioritizes communities and neighborhoods by empowering localities to use public dollars for their own public good: from investing in affordable housing projects and building new schools and parks, to accessible loans for students and businesses. I applaud the Governor for breaking the toxic cycle of Wall Street's predatory practices."
While the passage has been applauded, critics of the bill are worried about the potential consequences of public banking.
The Globe talked with former bank manager Regina Massey about the possible implications of a public banking system.
"With Chase or Wells Fargo or any other big bank, there's no real sway on things like loans. The bank reviews it and gives a simple yes or no based on the numbers and if it can be paid back. Banks also show fees up front. You may laugh at that and say something about 'fine print', but as long as you read it and make sure you understand it and ask everything you want to know, you'll be fine."
"Under a public bank there's a lot of unknowns," Massey said. "Also, you are not going to see branches outside of California, or even the city you're in. If you travel, even in blue-collar job like a truck driver, this can screw you if you need to cash a check or withdraw right away."
"You also have the public bank being run by local governments. It can get political there. They can choose based on if they think it's good for the city, or if they don't agree with what you want a loan for. Like if you want a small business loan to start a restaurant in a certain place, and someone in the city with juice doesn't like that, there could be pressure on the bank."
"We see school boards and police councils under similar pressure from prominent citizens and local groups. It can very well happen with public banks."
Concerns such as those given by Massey led to a split vote in the Assembly and the Senate and much debate before being signed into law.
In its opposition to AB 857, the California Association of County Treasurers and Tax Collectors warned very early in the committee process: "there is simply no question that country treasurers complying with state law cannot possibly deposit county funds into a public bank. We have communicated this directly to the public bank advocates and have also provided them our policy statement on the matter, which was developed prior to the introduction of [AB 857]. Moving forward this legislation creates a false sense of hope for proponents who have been repeatedly advised that county pools cannot be used for these purposes, and that critical statutory protections of local dollars cannot be lightly dismissed."
California becomes only the second state to have public banking, following the century-old system currently in place in North Dakota. 

Latest posts by Evan Symon
(see all)