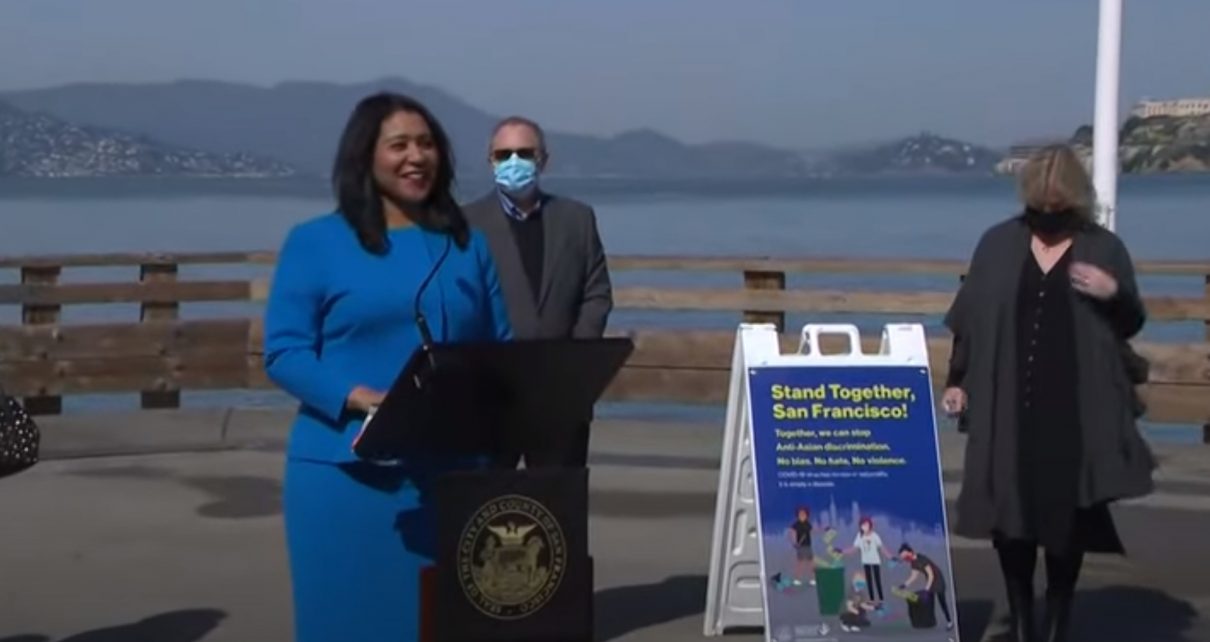 San Francisco, Six Other Counties Fall To Red Reopening Tier
Counties to get higher capacities for businesses including restaurants, museums
By Evan Symon, March 3, 2021 2:27 pm
On Tuesday, the California Department of Health downgraded the counties of El Dorado, Lassen, Modoc, Napa, San Francisco, San Luis Obispo, and Santa Clara from the the highest COVID-19 reopening tier, purple, to the next lowest, red.
The move, which means those counties now have less than 7 new cases of COVID-19 a day per 100,000 people and less than 8% of all tests coming back as positive, will immediately lead to more reopenings in the coming days. By moving to the red tier, cities such as San Francisco and Jose can now have indoor restaurant dining, movie theaters, and museums at up to 25% capacity, indoor gyms at 10% capacity, and retail stores up to 50% capacity.
Some safety regulations will also be loosened, such as masks no longer being required for a limited number of activities. Restaurants will also see loosened restrictions, with outdoor dining groups now being allowed to have up to six people from three households and indoor dining being allowed only four people from the same household.
"I'm excited to be here today. It's a new day," said San Francisco Mayor London Breed at a press conference at Pier 39 announcing the tier move. "For us ladies, we can get facials now.
"This year has been incredibly hard on our residents and small businesses, so every step forward is critical to making sure they can survive this pandemic. We are making good progress managing the virus and ramping up vaccinations, and I'm hopeful for what lies ahead."
Many businesses in the affected counties celebrated the move on Tuesday, although many remained cautious as many noted that tier changes could happen again.
"We're very excited to reopen our restaurant, but we've seen this before," stated John Harmon, a San Francisco restaurateur, to the Globe. "We don't want to reopen inside only to be told in April or something to close down again. We need to be sure.
"But, seeing how everything can open up again, I'd say that we are excited and cautiously optimistic. A lot of us had been worrying for almost a year if we'd make it, and being able to have people inside again is huge step towards normalcy."
However, officials and business organizations noted on Tuesday to still follow health guidelines for as long as they are in place.
"Pause what you're doing, shut up and put your mask on," said Laurie Thomas of the Golden Gate Restaurant Association.
While the new tier would be reopening businesses in the counties, some reopenings will not be happening right away. During her speech on Tuesday, Mayor Breed specifically noted the ongoing feud between the San Francisco Unified School District and labor unions halting school reopenings in the city over in-classroom learning.
"We have to do better. The grown ups need to get their act together and make sure that we do what is in the best interest of the kids of this city," added the Mayor.
In the coming weeks, other counties across the state are expected to move into lower tiers due to falling COVID-19 rates and new cases, as well as the number of Californians being vaccinated continuing to rise. Most notably, both Los Angeles and Orange Counties just missed moving into the red tier this week and are expected to move down in the coming weeks.

Latest posts by Evan Symon
(see all)