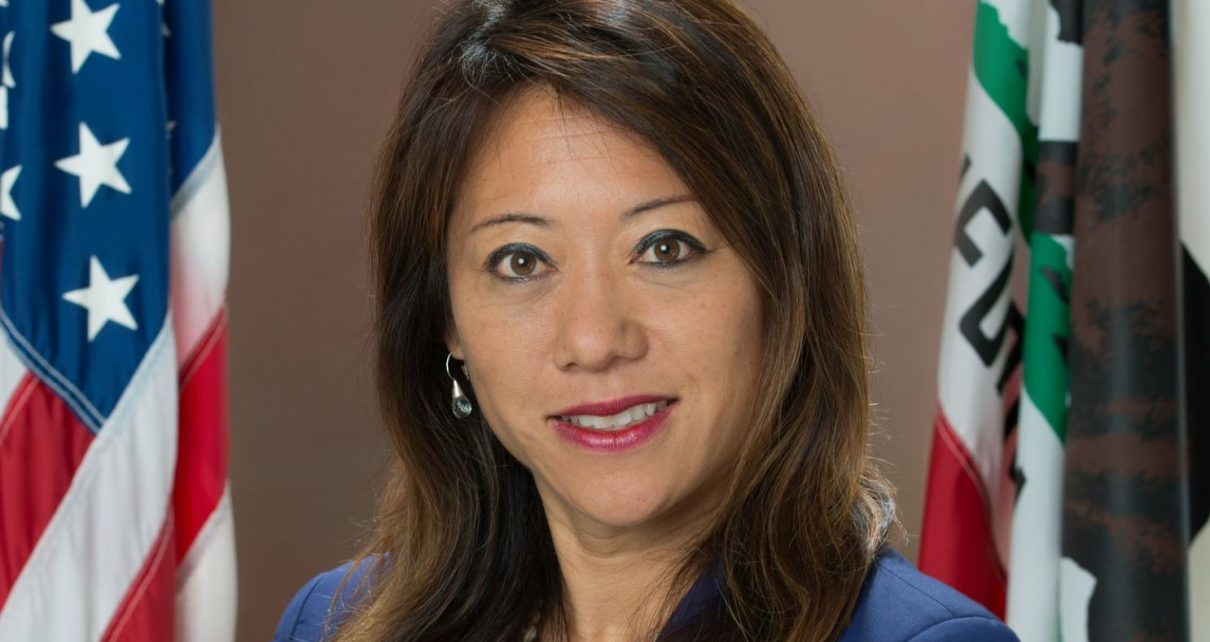 State Treasurer Fiona Ma Sued For Sexual Harassment, Discrimination, Wrongful Termination
Former employee alleges Ma had sexually harassed her, terminated her over race after stroke recovery
By Evan Symon, July 20, 2021 2:37 am
State Treasurer Fiona Ma was sued for sexual harassment, discrimination, emotional distress, and wrongful termination earlier this week by a former Treasury Department Employee.
According to the lawsuit filed in Sacramento County Superior Court, former Executive Director of the California Tax Credit Allocation Committee, Judith Blackwell, began being pressured shortly after receiving  the Executive Director position in September 2019. As Blackwell now had to stay late, Ma began paying for hotel rooms and meals for her and her chief of staff. Blackwell alleges that Ma soon began asking to share a A
According to the lawsuit, throughout 2020, Ma was soon giving Blackwell expensive gifts ranging from jewelry to marijuana to close parking spots in Sacramento. By May, Ma allegedly promised to make Blackwell her deputy Treasurer while also having her and her chief of staff live in a rented Sacramento home. There, Blackwell alleges  that Ma had tried to sleep with her in her bed.
However, after having a stroke in September and being out for two months recovering from it, Blackwell soon faced a backlash, the lawsuit says. In a span of a few months, Blackwell lost many perks, including her parking space, was given more difficult tasks, and in January, was fired without cause.
Blackwell alleges Ma had a pattern of pushing out senior African-American employees, and those who faced recovery such as herself, both race and disability discrimination, according to the lawsuit.
"Plaintiff felt the work environment to be hostile as she felt her employment was contingent on her accepting Defendant Ma's sexual advances," said Waukeen McCoy, Blackwell's lawyer, in the suit. "As a result of Plaintiff denying Defendant Ma's advances, she was terminated from her employment."
Blackwell's lawyers had previously tried to resolve the case with Ma, but Ma nor any of Ma's representatives got back in touch.
Ma, who was on the San Francisco Board of Supervisors from 2002-2006, an Assemblywoman from 2006-2012, and a Board of Equalization member from 2015 to 2019 prior to becoming Treasurer in 2019, has strongly denied the allegations.
"The lawsuit is baseless and without merit," said Ma spokesperson Bill Ainsworth in a statement. "We are confident we will prevail in court."
While Blackwell is seeking punitive damages, civil penalties, attorney's fees and other relief in the suit, many political insiders in the Capitol have said that they are surprised and unsure of the charges leveraged against Ma.
"This is something that absolutely should be investigated, and investigated thoroughly," said Carol Thompson, a San Diego-based political researcher who has advised state and local lawmakers in the past. "But Ma has never even faced anything like this before. In fact, there haven't even been any rumblings prior to this.
"Ma has actually been big on stopping harassment, backing groups and speaking on preventing sexual harassment. Again, investigate and look into this. Get all sides. But going in, this was just surprising to many."
Ma now has 30 days to respond to Blackwell's lawsuit. In August, they are to be assigned a case management conference with a Sacramento County Superior Court judge.

Latest posts by Evan Symon
(see all)