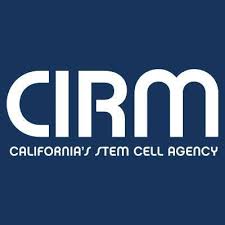 Stem Cell Bond Measure To Be Placed On November Ballot
Measure would refund state stem cell institute with $5.5 billion bond
By Evan Symon, June 24, 2020 2:35 am
On Monday, California Secretary of State Alex Padilla announced that a ballot measure to refund California's stem cell agency received enough signatures and would be placed on the November 2020 ballot.
The measure, if passed, would refund the California Institute for Regenerative Medicine (CIRM) with a $5.5 billion bond to continue with stem cell research, facility construction, and training. According to the press release, much of the funding would specifically go towards research for Alzheimer's, Parkinson's, stroke, epilepsy, and other brain and other central nervous system diseases and conditions.
With 685,534 signatures, 110% of the needed amount, Secretary Padilla can now officially announce the ballot placement once random sampling validates the required amount.
Stem cell research has remained controversial due the use of stem cells from human embryos, or embryonic stem cells. Federal funding for stem cell research was removed by former President George W. Bush in the 2000's, with his successor Barack Obama bringing research back in the 2010's. Despite the controversy, California created its own stem cell research institute after the passage of Proposition 71 in 2004, setting up CIRM. While still controversial, CIRM's immediate need of more funding , compounded by research quickly reducing the need to embryonic stem cells and advances in stem cell treatments for many older patients quickly brought in enough signatures for a refund initiative.
"CIRM is close to shutting down," noted stem cell research advocate Gabrielle Hogan. "This is badly needed funding that would pay for research for cures or repairing damage caused by Alzheimer's and a number of other brain and memory related illnesses.
It's gotten a bad rap from some people because of the use of certain stem cells, but they've mainly gone away from those that caused a furor twenty years ago. The focus is on saving people and treating people.
If we don't get this bond, which will fund us for a long time to come, then we're screwed and we lose out on saving hundreds of thousands of people."
Others have continued to advocate for not continuing funding.
"What if you treat someone who doesn't believe in abortion with embryonic stem cells," questioned Rita D'Amico, a former nurse who opposed federal reintroduction of funding stem cell research ten years ago. "It would be the same as using a medicine or treatment involving something deriving from the pig for a Muslim or Jewish patient, or giving a blood transfusion for a Jehovah's witness."
"It's part of the belief, and if they're still using it for treatments it can single some people out. This was what led it to the federal funding ban when Bush was in office after all."
The ballot measure, which has seen growing support in recent months, is expected to be validated by Secretary Padilla on Thursday.

Latest posts by Evan Symon
(see all)