The Globe Visits Nor Cal Drive-Through Recall Petition Signings
Signatures will be collected until March 10, 2021
By Katy Grimes, March 4, 2021 4:22 pm
This week in the Sacramento region there are three "pop-up" RecallGavin2020.com petition signings, and they are busy. Knocking on the door of 2 million signatures, the campaign wants an abundance of extra signatures as a cushion to the required 1.495 million valid signatures to qualify he recall election for the ballot.
The Globe visited the drive-through recall petition signing Thursday and talked with volunteers.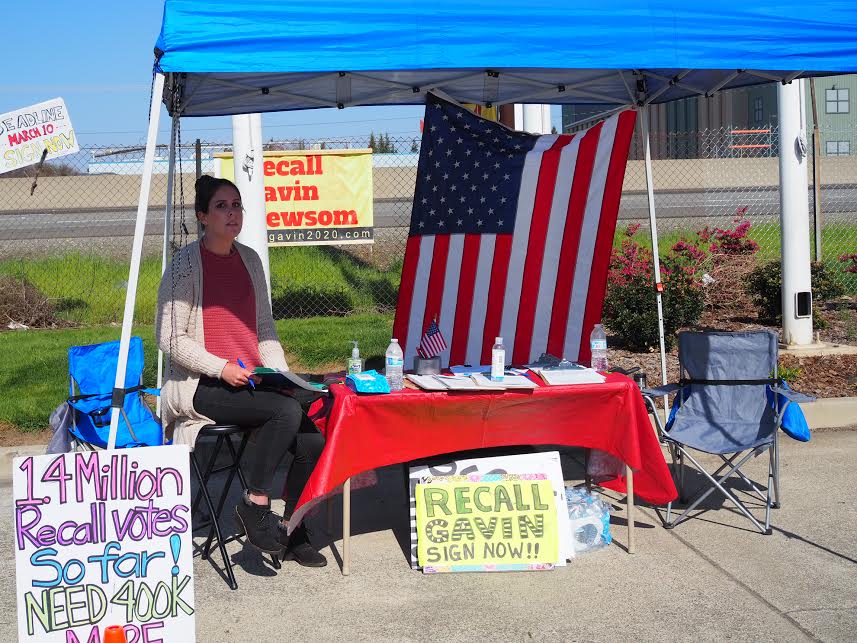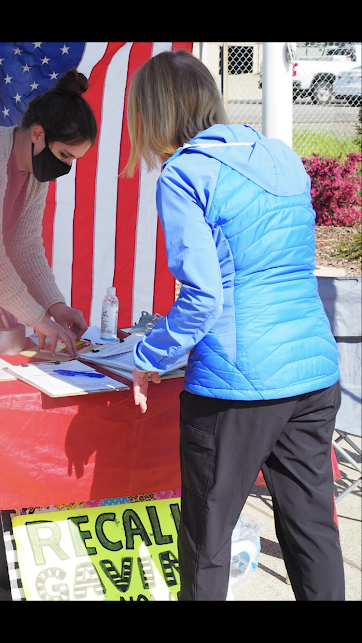 Volunteers at the Liberty Bell Smart Home site said there was a long line of cars from the time they opened at 7:00am Thursday morning, continuing until after 8:00am. They expected more drive-through signers during the noon hour and again after work.
The drive-through signing location will be open Thursday until 7:00pm.
Petition signers are enthusiastic and friendly, many with similar stories of lockdown heartache: kids at home doing Zoom schooling on computers, elderly parents confined to home, closed businesses or job loss, with other just fed up with what they described as Governor Newsom's apathy to the plight of the middle and working classes.
Many angry Californians have started calling Gov. Newsom "Governor French Laundry" after one of his egregious personal lapses, when he was found to have lied about attending a non-social distanced and non-mask party at an elite restaurant in November, despite him chastising Californians only days before for not following state guidelines.
Friday the drive-through recall petition signing will be at Shooters Pro Shop at 106 N Sunrise Avenue, in Roseville, and the Globe will be there to chronicle the drive-through signing.
There are permanent signing locations listed all across the state, listed at this link:
https://recallgavin2020.com/location-locator/
If you already signed a petition or are gathering signatures in person, the recall campaign reminds you a signature will be disqualified if:
The signer used an address that is different than the one that they have registered to vote with.
A petition has signatures of voters from multiple counties; signers on a petition page should all be from the same county.
A person signs more than 1 time, Only 1 signature will be counted.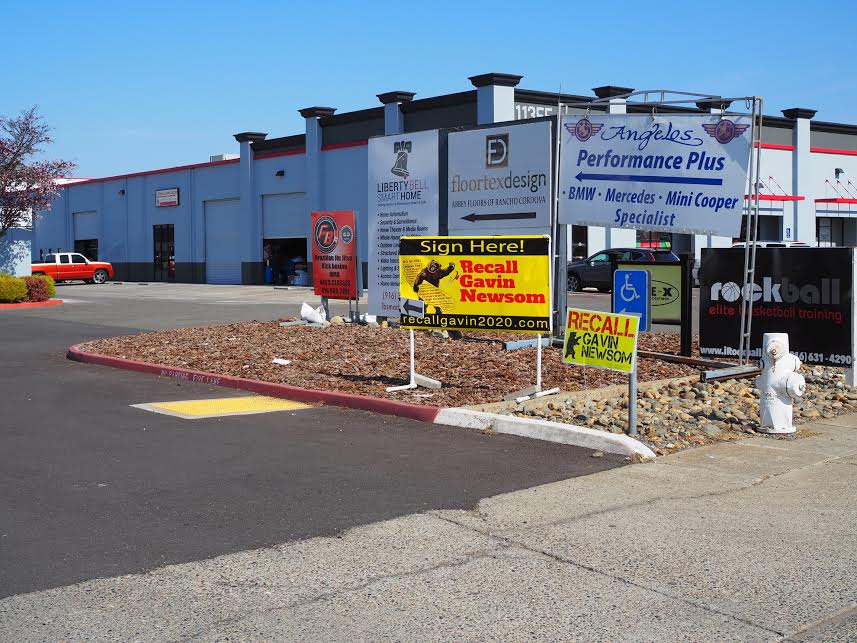 The three drive-through petition signing locations in the region:
(Yesterday): WEDNESDAY 3/3 – DESTINY COMMUNITY CENTER IN ROCKLIN 7A-7P
THRUSDAY 3/4 – LIBERTY BELL SMART HOME 7A-7P
FRIDAY 3/5 – SHOOTERS' PRO SHOP 7A-7P
Signatures will be collected until March 10, 2021.
All collected signatures are due to the Secretary of State by March 17th. All signatures are to be counted by April 30th. Should enough be validated, a recall election could be on the ballot as soon as early summer, the Globe reported.
Sunday there will be a rally at the California State Capitol, 3:00pm to 5:00pm, which the Globe verified will be on the Capitol grounds and the event is permitted.
Latest posts by Katy Grimes
(see all)