California 50 Pits Indicted Republican Against Palestinian-Mexican
Grandson of Munich Mastermind Makes Case for Centrism and Clean Government
By Ken Kurson, September 17, 2018 6:15 am
With 50-plus Congressional races in the state, a few of them are bound to be strange. In the mountains and desert just east of San Diego, a close race is brewing and it's shaping up to be one of the strangest.
The incumbent, Duncan D. Hunter, should have the wind at his back in the heavily Republican district. He is the son of longtime Rep. Duncan L. Hunter and has served first the 52nd and now the 50th since being elected in 2008. In a District whose northwest edge sits right by Camp Pendleton, the square-jawed former Marine would seem to be the kind of lifetime Congressman the map-makers were envisioning when they drew it up.
Until August 21, when the Congressman and his wife Margaret were indicted on charges of wire fraud, falsifying records, campaign finance violations and conspiracy. The Department of Justice is accusing the Hunters of using campaign funds to pay a startling array of personal bills, from luxury vacations (a family vacation in 2015 to Italy for more than $14,000; Hawaii for $6,500; and $3,700 for a trip to Las Vegas) to their kids' school lunches and delinquent family bills, according to a lengthy and juicy indictment that seemed almost intentionally designed to embarrass the couple ahead of the midterms.
And then there's challenger Ammar Campa-Najjar, the 29-year-old Democrat who won the right to face Hunter by notching 17 percent of the vote in the primaries – not a huge tally, but enough to come in second to Hunter's 47 percent in California's jungle primary system.
Campa-Najjar has a compelling personal story. A blend of Palestinian and Mexican heritage, Campa-Najjar spent part of his childhood in the Gaza Strip. After volunteering for Obama's presidential campaign, he was hired to do comms work for the U.S. Department of Labor and the United States Hispanic Chamber of Commerce then started his own public affairs business. He checks a variety of Democratic boxes, advocating for Medicare for all and renewable energy. The son of a Muslim father and Catholic mother worked at the EastLake Community Church in Chula Vista. He talks freely of his Bible study and is young and attractive and energetic.
He's also the grandson of a terrorist.
Campa-Najjar's paternal grandfather was Muhammad Yusuf al-Najjar, who, as head of the intelligence wing of Fatah, helped mastermind the Munich Massacre in which 11 Israeli wrestlers and coaches were murdered during the 1972 Olympic Games. Al-Najjar was assassinated in Beirut in 1973 by Israeli commandos.
That was sixteen years before candidate Campa-Najjar was born in East County, a world away from both Palestine and Munich.
After the connection was revealed, Campa-Najjar put out a statement: "To achieve peace, Palestinians and Israelis will have to make the same personal choice I've had to make: leave the dark past behind so that the future shines brighter through the eyes of our children."
Campa-Najjar has taken pains to put distance between himself and the unfortunate past of a relative he never met.
In fact, just this past weekend, the journalist Joel Pollak revealed that Campa-Najjar seems to have taken steps to put the past even further in the rearview mirror.
According to Breitbart News, "Campa-Najjar legally changed his name on June 12, 2018 — one week after the California primary — from Ammar Yasser Najjar to Ammar Joseph Campa-Najjar." Dropping the "Yasser" from his name would seem to emphasize the Hispanic part of his heritage more than the Palestinian part, a reflection of the reality that he'd already been referred to himself as "Ammar Campa-Najjar" for "years," according to his spokesman Nick Singer.
Singer pointed out to Pollak that, "He's gone as Ammar Campa-Najjar for years. With that name, he worked at the White House and U.S. Department of Labor and had a full background check with security clearance. Additionally, when he met Trump and other important people during his time in Washington, this was the name everyone called him."
There's little doubt that the presence of an Arabic name has stirred passions on both sides. Campa-Najjar's spokesman took the unusual step of referring to his own religion in his response to Pollak: "As his Jewish director of communications, the insinuations that have been made around his name change are frankly absurd and classless."
Meanwhile, opponents launched a Facebook page showing a photo of the candidate alongside Bernie Sanders. The page is subtlely called "Ammar Campa-Najjar, Radical Socialist Running for Congress, 50th CD" and criticizes "snakey Ammar" for using a fake name to "look more Latino."
With control of Congress hinging on fewer than 25 seats, look for things to get even nastier over the next few weeks.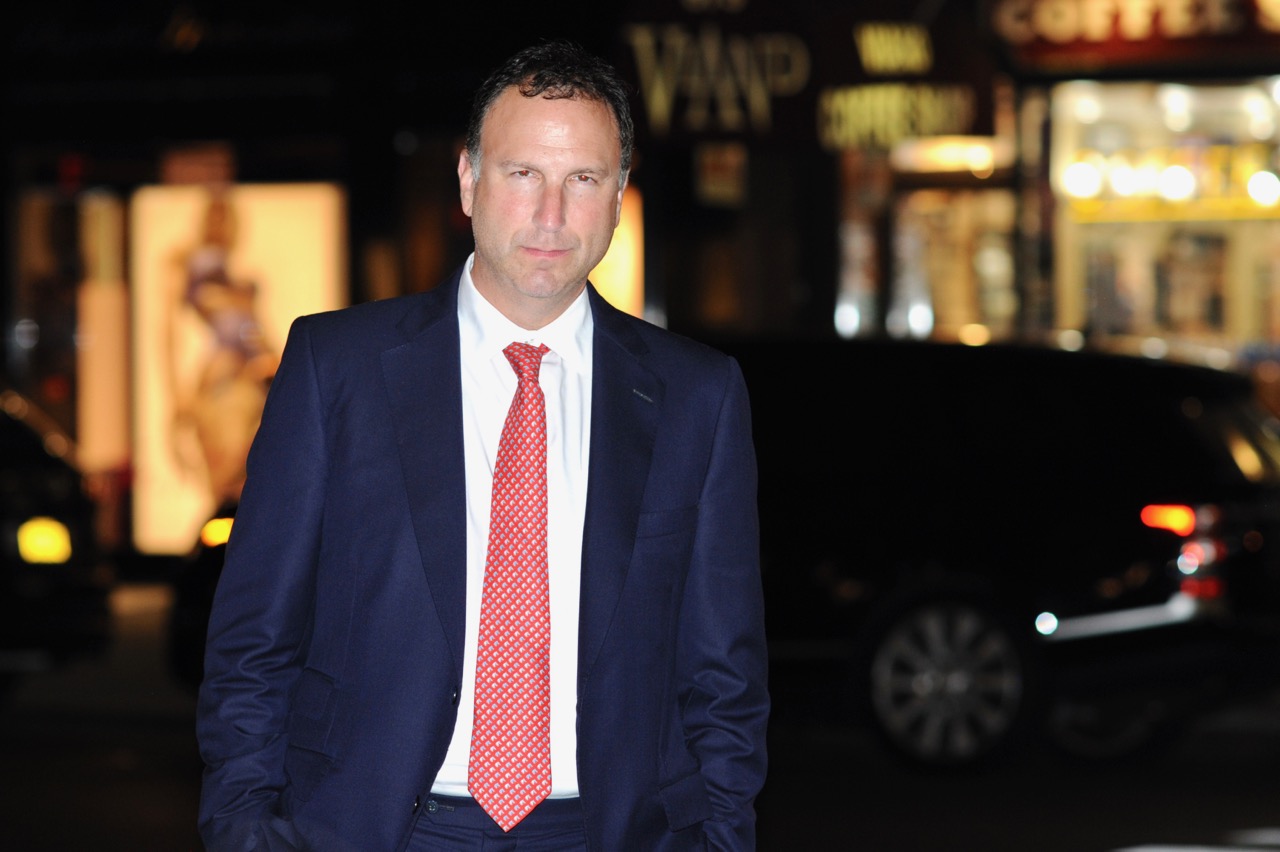 Latest posts by Ken Kurson
(see all)