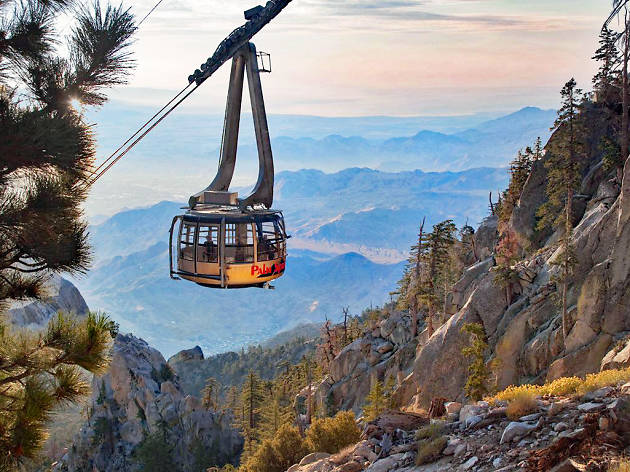 2020 March Primary Preview: 28th State Senate District
California Globe takes an inside look into the 28th State Senate District primary race
By Evan Symon, February 2, 2020 8:33 am
The 28th State Senate District:
The 28th Senate District runs from the satellite suburbs of Los Angeles to the Nevada border. Entirely within Riverside County, geographically diverse places like Lake Elsinore, the Coachella Valley, Palm Springs, and Temecula all fall under district lines.
The district tips slightly to the right, but the Democrats have almost as many registered voters as Republicans out here in a close 34% to 36% split. Trump and Cox won here by a few percentage points in 2016 and 2018 respectively. And all those Los Angelinos escaping the city for the Desert are only going to make the races out here closer in 2020.
History of the 28th:
One of the younger Senate districts, the 28th was only created in 2014. Former state Senator Jeff Stone managed to win in both elections here. In 2014 he beat former Assemblywoman Bonnie Garcia 53% to 47%, but only managed a 52% to 48% win in 2018 against assisted living consultant Joy Silver.
There shouldn't even have been a 28th district vote until 2022, but Stone resigned late last year to be the new Western Regional Director of the Department of Labor. With a special election in a swing district, the 28th is literally anyone's game at this point. Back in October the Globe correctly predicted who the two major candidates would be, although a third candidate has since come in and could make the upcoming primary election more of a battle.
Melissa Melendez:
Assemblywoman Melissa Melendez (R-Lake Elsinore) has come out as the front runner in 28th district race. A former Lake Elsinore City Councilwoman and Mayor, Melendez was elected into the Assembly in 2012 and has routinely won by large margins in the 67th Assembly district.
While in the Assembly she routinely goes for slashing taxes and spending on most budgeting issues with a pro-law enforcement, pro-education, pro-gun rights, anti-universal health care voting and bill sponsoring record.
While her conservative voting record may not win her support from Democrats centered in the suburbs and around Palm Springs, she has proven to have a lot of support from Stone-supporting Republicans in the district. Melendez's experience in the Lake Elsinore area could also be the ace in the sleeve in terms of votes and support, and her time served in the Navy also gives her support from the higher than average veteran population in the district. Both Stone and the GOP have backed her, with other endorsements coming in as well.
The other Republican running, real estate broker John Schwab, currently isn't tracking very high among voters and is widely seen as a spoiler and divider candidate for the Republicans due to only switching party preference around the time Assemblyman Stone resigned. As a Democrat since 2003 with only a recent switch to 'No Party Preference', he's not fooling either party in this race the way Melendez's popularity in the district is.
For Republicans it's all but certain that Melendez is their candidate.
Joy Silver:
Unlike Republicans, Democrats are split going into the primary.
One of the candidates is Joy Silver. Silver is a Palm Springs-based Consultant on Aging Issues and Housing who was only 10,000 votes away from winning the office in 2018.
Despite having no elected experience she has formidable district ties thank to her years of volunteering and being a well-known social advocate, especially on LGBT issues around Palm Springs. For the 2020 state Senate race Silver is generally focusing on fixing the housing crisis, healthcare, and renewable energy, although LGBT issues also stay close to her heart.
Democrats have been tending to favor Silver. She gave Stone a run for his money and nearly shocked Sacramento by winning. She's currently enjoying strong support in the major cities in the district, with particular support in the LGBT community in Palm Springs. Among her many endorsements comes the big one from the Democratic Party, who chose her over fellow Democrat Elizabeth Romero in early January.
Smart money has Silver coming in second during the primary and facing off against Melendez in the run-off in May.
Elizabeth Romero: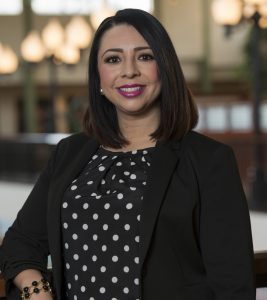 The other major Democrat in the race, Elizabeth Romero could prove to give Silver a bit of a run for second place. The youngest candidate in the race at age 36, Romero comes in with elected experience from being a member on the Coachella Valley Unified School District Board. She also currently serves as a trustee on the Riverside County Board of Education and is an assistant Vice Chancellor at UC Riverside.
Romero is currently pulling for perennial California issues such as education, healthcare, and affordable housing but has also mentioned in interviews on also focusing on regional issues as Senator, including cleaning up the in-district Salton Sea.
Endorsement support is also boosting her status in the race. Despite Silver having party support, Romero comes in with many unions backing her, along a strong following among those in education.
While Silver is still the heavy Democratic favorite, Romero still has a good chance in getting enough support to slip into second on March 3rd.
What does this mean?:
Melendez will be one of the winners in March. That's a given. Silver will most likely come in second in the primary, but as noted, that's not a sure thing, especially if the increasingly younger population decides they want a younger candidate.
The Democrats almost took the 28th in 2018, and Stone's resignation made it almost Christmas come early for district Democrats who really wanted another shot.
There are a lot of factors for this race between now and March and the possibly May run-off election. Turnout for the primary election can be a factor. The number of new Democrats can alter the outcome. Melendez's Lake Elsinore and military support can turn around many votes, but then again so can Silver's strong Palm Springs presence and Romero's support by those in education.
And this is a special election thanks to Stone's resignation. If any one of them gets over 50%, they're in. No general to worry about. It's over.
But unless Democrats can agree on one person or Melendez can get around 30,000 undecided voters on the day of the Democratic primary, this will be decided in May. If Melendez gets close to 50%, she'll probably win in May. If one of the Democrats manages to get above 35% with a strong showing from the other, they have the best odds of beating Melendez.
This is yet another nail-biter this March.

Latest posts by Evan Symon
(see all)