California Falls Behind Paying Out Federal Unemployment Dollars
The additional $600 of weekly CARES Act funding could take weeks to add to EDD unemployment checks
By Evan Symon, April 9, 2020 2:28 am
California has fallen behind on adding the $600 of additional federal funds to each person on unemployment payments.
At a Tuesday news conference, Governor Gavin Newsom confirmed that the federal funds provided by the CARES Act to add additional relief for those affected fiscally by the economic fallout of the COVID-19 coronavirus pandemic would not be added to unemployment checks in the upcoming weeks. He cited the more than 2.3 million Californians who have filed for unemployment with the Employment Development Department (EDD) in the last few weeks, and the massive number of new claims tying up the system a the prime contributing factor, with other factors such as lingering details on how to apply the money also contributing to California's lag.
The EDD has been pushed to their limits since mid-March due to the more than two million people filing for unemployment in the last few weeks alone. As the California Globe previously reported, the EDD has been stretched so thin that they have brought on recently retired EDD workers and other government workers to handle the explosion of claims.
"It's exactly why," said Mary, an EDD worker who wished to remain anonymous. "No one knows what to do about that. You'd think it would be as easy as putting on $600 on top of what benefits they get each week, but it isn't. There's a lot of factors here the public just isn't seeing. I know that an accurate count is very much needed so we know what to ask for for, but it's more than that."
"And we're just not processing fast enough. It's been pushing a lot of us. I was chatting with another worker the other day who would hang up immediately after getting all needed info because they didn't want to hear any follow-up questions. Someone else I know practically screamed 'file online' at somebody in a moment of stress. Now with this $600, we're just going to get a ton of calls about that coming up, and we aren't looking forward to that."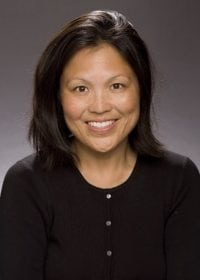 California had previously been on track to begin the CARES payments this week. As late as last week, California Secretary of Labor Julie Su had confirmed that payments would begin the week of the 5th. "We are gearing up to get those payments out," Secretary Su said during a press conference.
However, as EDD's situation became more and more stressful, the date was moved back. Currently it's not known when those payments will go out, with only hints that it may come sometime around late April. As unemployed workers may make as much as $1,050 a week through state and federal CARES payments, scrutiny will be higher than normal. Unemployment watchdog groups, now with more time than usual, will also be more alert, potentially putting even more pressure on the EDD.
"The old three-week framework" noted Governor Newsom, explaining what the EDD's goal was for payments. "We all have to do more and to do better."
New nationwide unemployment figures are due tomorrow, where it is expected to have another rise of around 5 million new unemployment claims, many of those being from California.
Update: The EDD will add the $600 starting on April 12th as the process and fast-tracked much sooner than expected.

Latest posts by Evan Symon
(see all)