Doug McIntyre Calls it a Day at KABC
Erudite, Eccentric Morning Man Drops Mic After 22 Years
By Ken Kurson, December 11, 2018 7:12 am
If you happen to notice tears running down the cheeks of your fellow commuters on the 405 this morning, it's probably because Doug McIntyre has announced his retirement from KABC. Friday, December 14 will be his final program after 22 years on the station, most of which has been spent hosting the brutal morning shift from 5 to 10 AM.
Press play to hear a narrated version of this story, presented by AudioHopper.
That workload would be impressive enough, were it not for the fact that he also has a hundred other things going on. A true polymath, Doug also writes a page one column in the Daily News, appears constantly on television (had his own segment on The Dennis Miller Show), wrote and directed a prize-wining feature about jazz (a genre he relentlessly foisted on his listeners, converting plenty of them to fans), is a respected amateur historian, and even wrote a couple episodes of, naturally enough, WKRP in Cincinnati.
On top of that, he's been a company man for the radio giant. I got to know Doug in 2014, when he began hosting the afternoon show on New York City's WABC. His show ran from 4 PM to 5 PM every day as sort of the pre-drive time spot. It's tough to build an audience at that time and for only one hour, but he did. One quirk of the show is that its creator—a super-nice guy called Craig Schwalb—wanted to maintain the image of a hyper local focus. So even though Doug was doing the show from his studio in Los Angeles while I was in the studio in New York City, we both allowed the audience to picture us sitting in a room together. Neither of us was willing to actually say that or mislead the audience with "my you're looking handsome in that blue tie" bs, but we were happy to preserve the illusion. He ended up coming to NYC a few times to do the show so we did get to sit in the studio together. And for Doug, who grew up in Long Island and had actually driven a cab in New York City, it was easy to pull off the legerdemain.
I choose that five-dollar word advisedly to honor Doug because in the tradition of the great New York radio hosts he had grown up admiring, like Barry Farber, the master of them all, McIntyre valued and appreciated intellect. Even as many talk radio hosts became household names as ranting populists, Doug forged his own path, preferring thoughtful conversation from what struck me as a libertarian bent more than the easily classifiable persona that might have sold more books and garnered a higher Arbitron share.
The accolades are already pouring in.
Fans throughout Southern California and beyond – at its peak his show was syndicated to over 100 stations – are mourning the loss of their morning companion. (That wordplay is a tribute to Doug as well.)
A fan named John Bocchicchio wrote, "Doug, I listened to you for years. Although I have been out of state for a while, I never stopped keeping up with your Daily News articles as well as your fun Facebook posts. I wanted to give you a huge THANK YOU! For all the years of thoughtful and inspiring entertainment and information. No other broadcaster has ever been so close to my paradigm. I even learned to love Jazz through listening to your bumpers. I sincerely hope we still can get our McIntyre "fix" in some form of media for years to come. So from this longtime listener and no time caller…Thank you. You have meant so much to me for so long. (Not that I want to go pick out curtains or anything, just sayin')."
Doug is respected among colleagues, as well, rare for an industry filled with cutthroat egotists. Fellow host Jerry Langford, who does mornings on KSDW, said, "Oh man, I am shocked and heartbroken. Doug, I listen every morning (on my way to my own morning radio show) and you are such a pro! I will miss you terribly. Wishing you a great future in a new direction."
As our culture replaces conversationalists with polemicists, it's been touching to hear from people who just value the simple pleasure of a smart, well-informed person speaking about the issues of the day, keeping them company on the way to work before the sun came up or home from work long after it had set. As the sun sets on one chapter for an exceptional talent, here's to hoping California has not heard the last of this talented broadcaster and exceptionally decent fellow.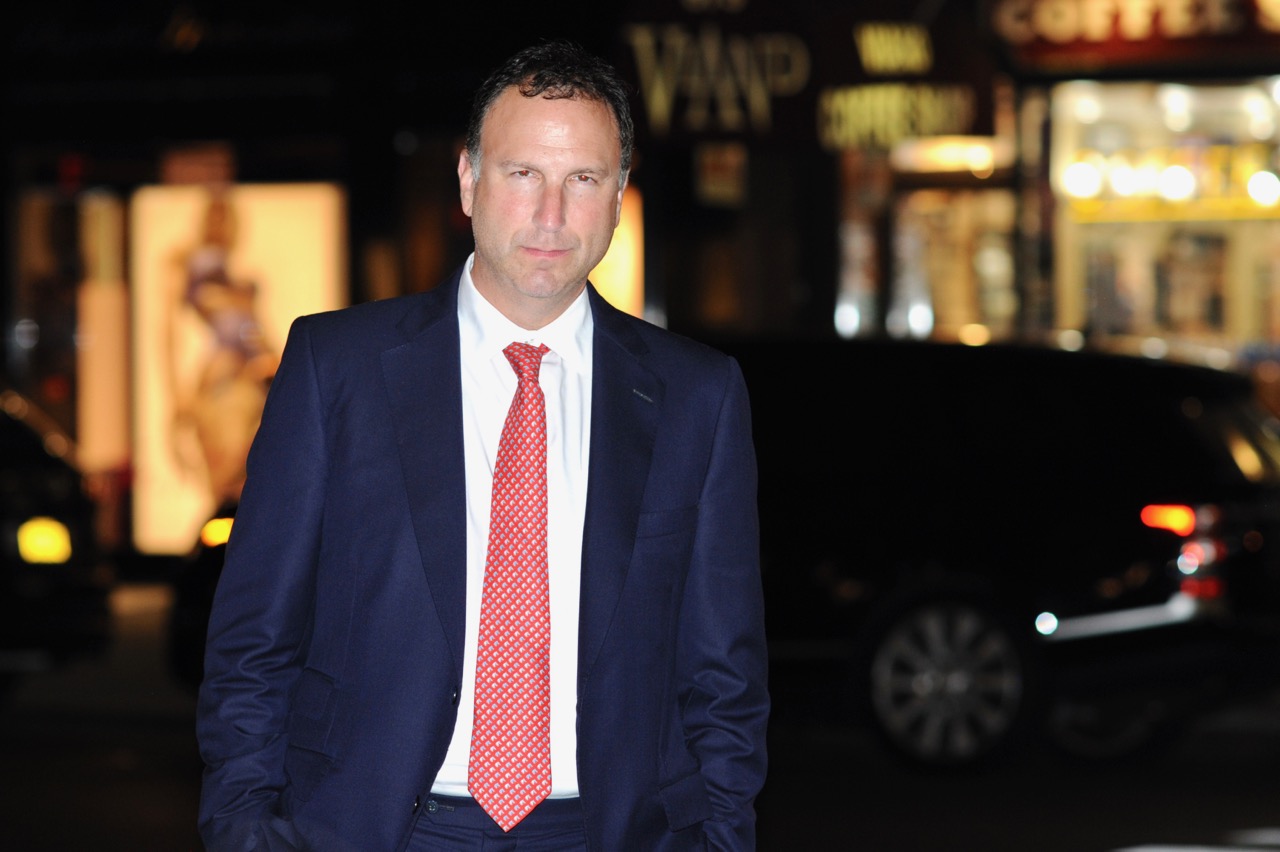 Latest posts by Ken Kurson
(see all)