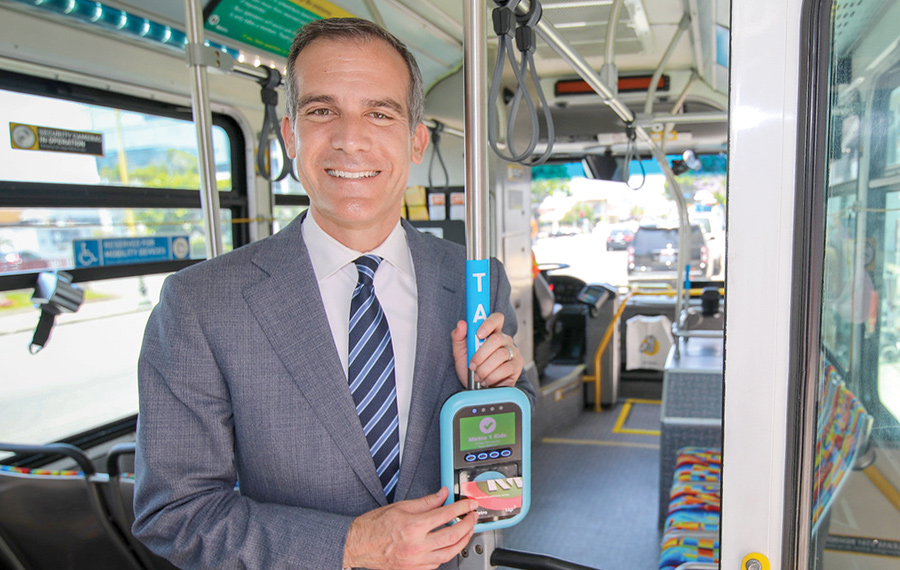 Garcetti Goes Full-On Identity Pol on Sunday TV
LA Mayor and 2020 Hopeful Tells CNN Dems Need More Latino Candidates
By Evan Gahr, October 24, 2018 11:00 am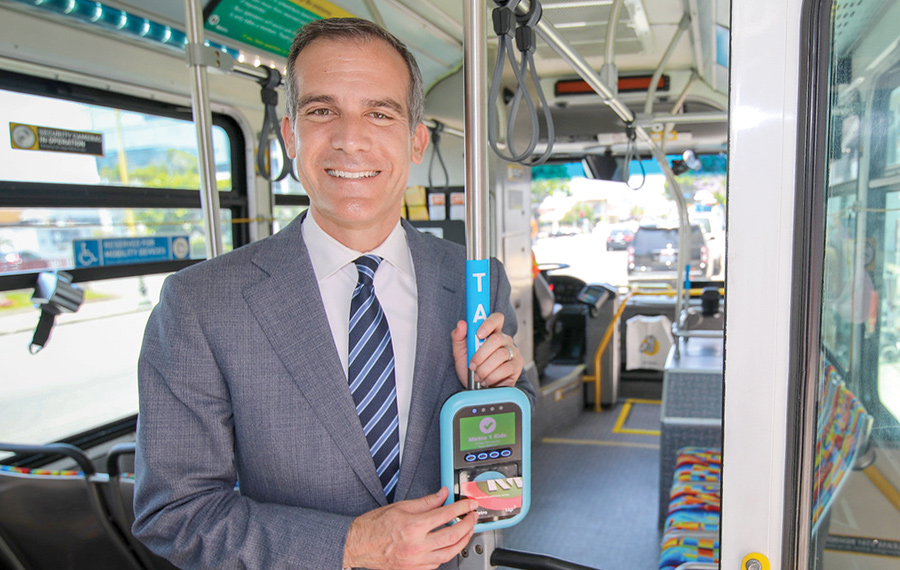 Los Angeles Mayor Eric Garcetti said yesterday that Democrats should appeal to Latino voters by putting more Latino candidates on the ballot.
This call for hardcore identity politics might strike some as self-serving since Garcetti, both Jewish and Mexican-American, is considering a possible run for the 2020 Democratic presidential nomination.
On CNN's "State of the Union" Sunday, host Jake Tapper asked Garcetti about a POLITICO story that said only 55% of Latinos surveyed said they planned to vote in the midterm elections–compared to two thirds of whites. This is considered a particular problem for Democrats in California. Latinos comprise one fifth to two thirds of the population in seven contested congressional districts, according to one analyst, making them crucial for electoral success.
Garcetti, who has been Mayor since 2013, told Tapper that to stoke more enthusiasm, "I think it's really important to do two or three things."
"One is to speak to Latinos in the communities where they are, run more Latinos, and invest in long-term political infrastructure in Latino communities."
"Latinos are not monochromatic. You know, they trace their ancestry back to South America, to Central America, to Mexico, like in my family, and the Caribbean. And it's — we're a very diverse group. And we care about a lot more than just immigration, though we're passionate about having sensible immigration policies that don't go after our families."
He said Democrats could also appeal to Latinos if they talked about "education," "infrastructure" and "the future of work"
"So, people will show up when they are being talked to. And we are placing a lot of investments in California in that, trying to get that in other states as well. But it's a good message for Democrats everywhere."
But Garcetti depicted Latinos as placing a primacy on tribal loyalties, arguing that "when you have certain races where there are Republican Latinos who are running against non-Latinos in those districts that are majority Latino, that can be a tough sell."
"And Latinos have pride to see a Spanish surname or to have somebody who they know comes from the same background, and they're willing to cross over sometimes."
Asked whether he would run for President, Garcetti demurred.
"I'm mostly focused in the next 16 days at making sure we have a Congress, because President Trump isn't on the ballot, but a Congress that enables him is, that seems to be either bullies, brownnosers, or bunglers, folks who are either kissing up to the president, folks who are mirroring his bullying, or folks who are just ineffective at getting anything done."
"But I will make a decision probably in the next couple months."
Latest posts by Evan Gahr
(see all)