LA City Council Votes to Pass Ordinance Prohibiting Sale, Repair of Bikes on City Streets
Proponents say that bike thefts will go down as a result
By Evan Symon, June 16, 2022 6:34 pm
The Los Angeles City Council voted 11-3 on a measure to prohibit the sale and repair of bikes in the street, with proponents celebrating it as a new way to limit crime and opponents saying that is going to hurt the homeless population.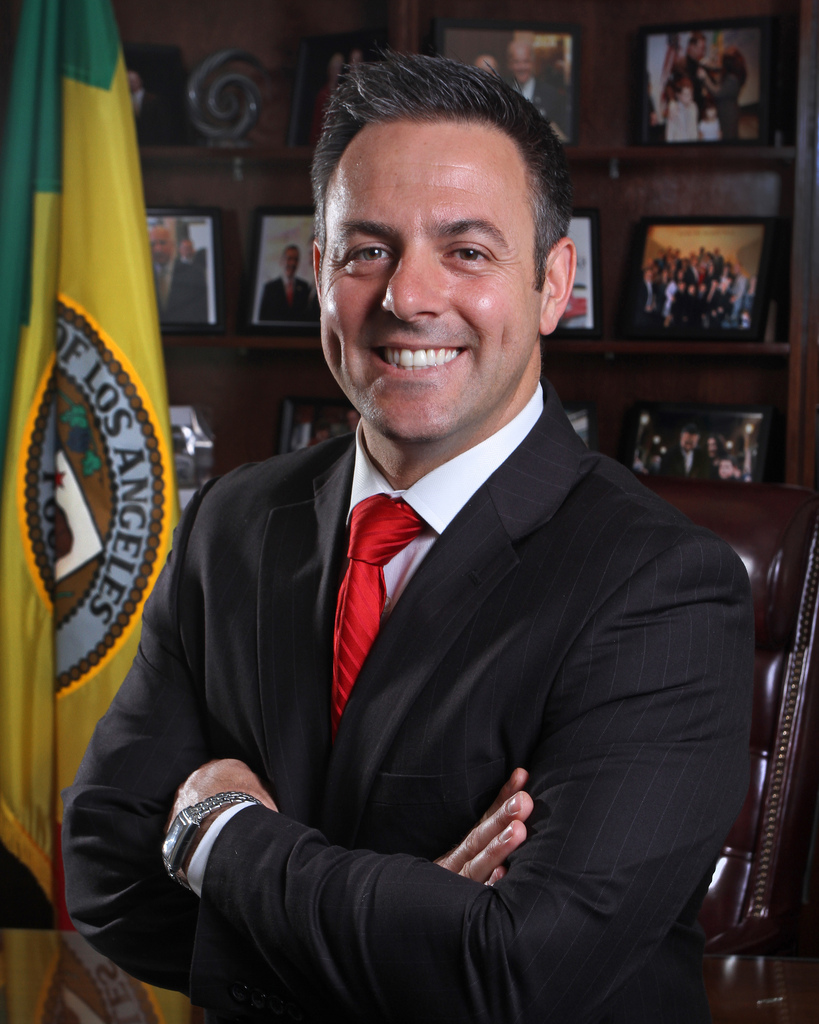 Authored by Councilman and recent Mayoral candidate Joe Buscaino, and modeled on a similar ordinance in Long Beach, the ordinance would prohibit the sale and repair of bikes on city streets, specifically not allowing 'the assembly, disassembly, sale, offer of sale, distribution, offer of distribution, or storage of bicycles and bicycle parts on public property.' Possessing five or more bicycle parts, a bicycle frame with no gear cables or brakes, two or more incomplete bicycles, and three or more bicycles on public property would also be illegal. Under the proposed ordinance, people are still allowed to fix an individual bike to restore it and resume riding it, such as in cases of a flat tire or broken chain.
Buscaino wrote the proposed ordinance to help deter crime. Illegal chop shops and bike theft are the main focus, according to the Councilman, with an ordinance needed due to a rise in crime and bicycles not having VIN numbers and other identifying marks that cars and motorcycles do.
"It makes it difficult for police officers to prove a specific bike matches the description of the one reported stolen," said Buscaino of his ordinance. "I believe this ordinance will give the LAPD the necessary tools to reduce bike thefts, clean up our streets and improve the quality of life for residents of the city."
Many supported the ordinance as it preliminarily passed on Wednesday and Thursday, noting over 95% of all bike thefts in the city go unresolved, with many criminals taking them and breaking them apart due to the lack of identification.
"There are so many bike thefts in the city," explained Ray Martinez, a bike shop owner in Los Angeles whose clients, since the beginning of the year, have reported dozens of thefts. "They are easily stolen. A lot of people, including ids, come back out from somewhere to see their bike gone or parts from the bike gone. Locks are clipped, tires are unscrewed, valuable parts have been taken off. It's bad. It's not like taking hubcaps or a catalytic converter from a car. On a bike, it can make it non-functioning."
"And I know people are worried that it will negatively effect homeless people, but honestly, if they just have their bike on them why worry. The ordinance isn't isn't for them. The ordinance is for the criminals who steal them. A few of my clients told me they later saw their bikes or parts of them with a homeless person due to an identifying sticker on it or other identifying feature, but there wasn't much they can do. It doesn't matter who the criminal is as long as this stops. We need a way to fight back."
Opposition against bike theft ordinance
However, opponents have charged that the ordinance will unfairly harm those who are homeless and would only add to the restrictions started by the camping ban passed last year.
"Bikes are a cheap way for homeless people to travel, and now it seems they are being targeted for it while wealthier people will be let go," explained homeless advocate Courtney Ford to the Globe on Thursday. "It's an injustice."
Some, such as Councilwoman Nithya Raman, said a better solution for theft was needed, like better storage and bike lockers in public places.
"The ordinance is pure political theater — a way to look like the council is doing something to address the very real problem of bike theft, without actually addressing the problem," Raman said earlier this week. "There are real potential investments that we could make to prevent bike thefts, like bike storage lockers at transit hubs and other infrastructure on city streets. Instead, we have created an ordinance which is extremely unlikely to actually reduce bike theft, and to be selectively enforced, against people of color and people experiencing homelessness."
"This ordinance does not feel like the most effective way of addressing a really serious problem which is bike theft I think there are real potential investments that we could make like bike storage lockers and infrastructure on city streets to make it easier for people to store their bikes. Metro stations should have good places where you can lock up your bike and feel safe about it. You can provide additional and better storage opportunities that will allow you to keep your bike in pristine condition, and we can do that across the entire city in a thoughtful way. That would be a good investment in addressing bike theft."
Despite the opposition, as well as many speaking against the ordinance during the City Council meeting earlier this week, only Raman and Council members Curren Price and Mike Bonin voted against the ordinance. The final vote on the ordinance will happen during the June 21st meeting, with Mayor Eric Garcetti to decide on the ordinance if passed again. If signed, the bill will become an ordinance after 30 days.

Latest posts by Evan Symon
(see all)