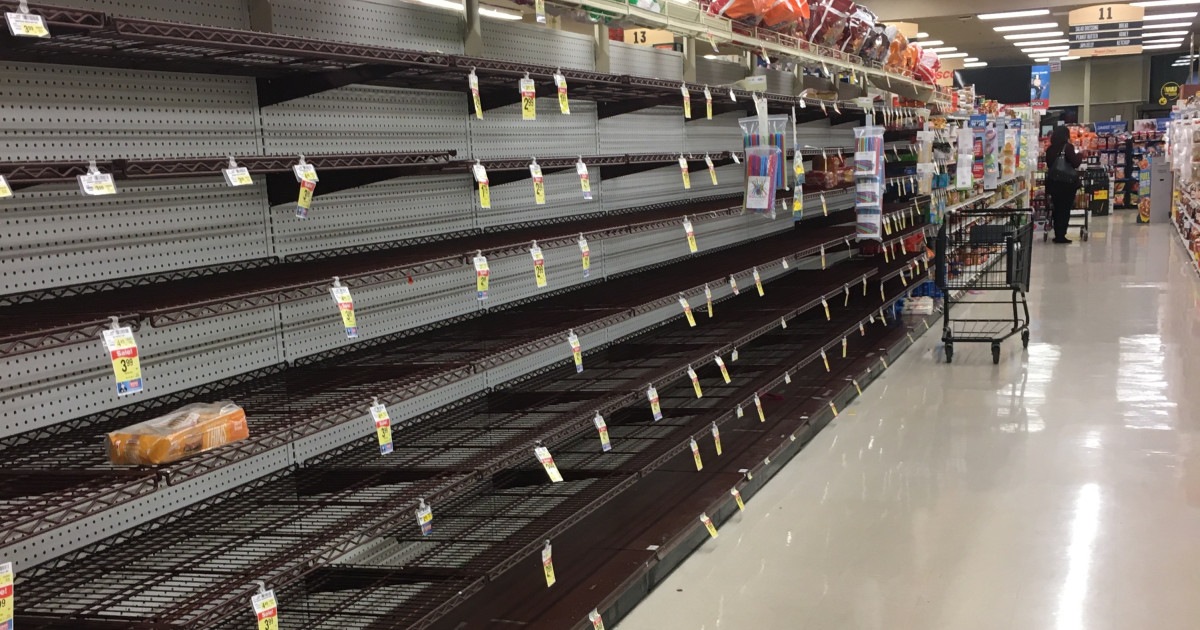 Many Californians Temporarily Move From Cities to Rural Towns
Shift in residents strains supply, medical limits of smaller towns
By Evan Symon, March 25, 2020 2:35 am
In an attempt to escape cities in California where the COVID-19 coronavirus has hit, many Californians have temporarily moved out of cities such as Los Angeles and San Francisco to towns in nearby deserts and mountain areas for several months. However this new flood of people has brought a whole host of new problems, including potentially bringing the coronavirus to areas where it most likely would not have traveled to before.
Picking towns clean of supplies
"At first the extra business was good," said Jeffrey Johnson, a short-term house leaser in Yucca Valley, a town two hours outside of Los Angeles bordering Joshua Tree National Park. "I knew they were escaping LA and San Bernardino to get away from coronavirus. And that's fine."
"I rented all three of my rentals until June, and each one wanted to know about wifi and what the weather situation was like. I also only rent to people with pets if those pets are dogs. I was sworn at by some lady with a cat who was yelling at me about 'letting her die in LA' because she had a cat."
But this past weekend proved how many of these places in areas like the Colorado Desert, the Mojave Desert, and the Sierra Nevadas were just not prepared for such an influx. Joshua Tree National Park was flooded with visitors, and caused shortages in all the neighboring towns. In Northern California, many food and convenience stores along Interstate 5 had shelves stripped of food from people escaping cities for the weekend.
"We managed to not have a panic here for most of March," noted Tracy Eddeman, a convenience store worker nearby Colfax, a town roughly one hour away from Sacramento. "Then all the people from Sacramento and Stockton and Roseville came. We had toilet paper before, and some soap. When I left my shift Friday night we had a fair amount. When I got in Saturday afternoon it was all gone. Apparently there had been some arguments over it. One family bought a quarter of the toilet paper supply. Now we have nothing left for people living nearby."
Attempts to block travel and medical issues
Those staying on a more longer-term basis are also bringing new problems.
"I don't recognize a lot of people at the grocery store or at some stores up in Joshua Tree," continued Johnson. "And they're buying up a ton because they came up with nothing. We just weren't prepared for this."
The Los Angeles Times recently wrote about this phenomenon happening in Joshua Tree city proper, noting that most real estate offices are getting coronavirus related calls and that many small towns are now so worried about spread of the virus that they're pleading for people not to make them have an Italy-level virus inundation. Some towns, such as Mammoth Lakes, are now actively keeping non-residents out, while Los Angeles Mayor Eric Garcetti has forbidden residents from travelling to vacation homes outside the city.
"This is really dangerous for smaller communities," explained Ana Jagerman, a nurse who has worked in small towns in California and Utah. "If COVID-19 infected people go to these places and handle gas pumps and touch things in food stores, they're just going to spread it around to places that were pretty isolated."
"And a lot of these towns don't have hospitals. Many don't even have clinics. So these places are going to have a dire need for health professionals and they may just not get what they need. It means traveling to a hospital far away or not getting treatment."
"In bigger cities, yes, there's a lot more people, but if you practice isolation like they are now, spread is reduced and hospitals can be prepared for larger amounts of patients. Small towns don't work that way."
The worst is yet to come for small towns
And in the coming weeks it can get worse.
"They are severely limiting what we can get," added Johnson. "We don't get as much restocking trips from suppliers as bigger cities get. And all of these new people are clearing us out. We have our share of hoarders here, but most people have been buying just what we need. We didn't have the shortage issues other places had until this weekend. I don't know what to think of people like this. A lot of them took food back with them that we need just as much as they do here. It's crazy."
"And now all these new people here for the next several months are going to thin what we get now too."
"I wasn't scared before, but now I am."
While many cities are now putting restrictions on newcomers or even outright banning them like Mammoth Lakes did, those measures will only help the supply situation in the longer term. As for stopping the spread of coronavirus, it's very likely that the wave of travelers this weekend brought the virus to places where it would have taken longer to travel to, if ever.
"Naturally, it would have trickled in,"said Jagerman. "But having hundreds, if not, thousands of people come through going through every major open social point, along with people from areas with the virus staying in the area for months, it's going to slam a lot of these towns in the next few weeks. A lot of little outbreaks will now happen thanks to them defying the travel ban."
"It's despicable and extremely selfish."
"We'll make it as a state and a nation in the end," concluded Jagerman. But all of these people from cities trying to 'escape' it are only hurting people more."

Latest posts by Evan Symon
(see all)