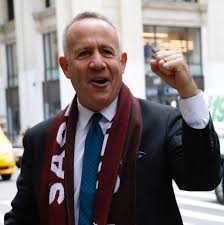 Sacramento Mayor and Council Votes to Eliminate Single Family Zoning in Residential Neighborhoods
City adopts 'equity' housing policy that State Legislature could not pass
By Katy Grimes, January 21, 2021 8:42 am
The Sacramento City Council voted this week to eliminate standard single-family zoning in Sacramento's residential neighborhoods, adopting a radical zoning measure that the California Legislature couldn't even pass – twice.
"City officials said the proposal would help the city alleviate its housing crisis, as well as achieve equity goals,"the Sacramento Bee reported. "The Mayor and Council voted 8-0 to proceed with a draft zoning plan that would allow houses across the California city to contain up to four dwelling units."
Democrat Mayor Darrell Steinberg explained why:  "Everybody should have the opportunity to not only play in Land Park but to live in Land Park," Mayor Darrell Steinberg said. "That's the Sacramento that we all uphold, that we love, that we value, and you better believe this drive for inclusion and equity is the driving force of our city and it is going to continue well beyond my tenure here."
Steinberg sounds exactly like Karl Marx, who developed the theory of communism: "From each according to his ability, to each according to his need."
The neighborhood of Land Park which Steinberg spoke of is just South of downtown, with pricey older homes – some dating back to the turn of the last century – with many built between 1920's – 1930's. Average property tax bills top $10,000 annually, for homes worth $700,000 – $2 million. While some homes are large, the residential neighborhood is not one conducive to quadraplex conversions.
Steinberg failed to note that the Land Park neighborhood is mostly made up of limousine liberals and "Karens" who voted for him, who won't appreciate their neighbors converting million dollar homes into four-plexes in what is often referred to as Stack & Pack housing.
The Land Park Community Association weighed in on the zoning vote in opposition, noting "we advocate for financial stability through home ownership, rather than investor development and gentrification." The LPCA said the zoning changes would "impact traffic congestion, energy use and quality of life for low, middle and high income populations throughout Sacramento."
One Land Park resident and advocate summed up the zoning issue well: "The purpose (for some) is to let people from disadvantaged communities have better chances of living in 'wealthy, mostly white neighborhoods' to meet 'equity goals.' This will allow lots that are zoned for single family homes only to now allow up to fourplexes within the lot lines. The reason I say they didn't think deeply on this is that unless they require the landlords of these new multiplexes to accept vouchers or cap rent permanently, it does not stop high rents in places like Land Park and East Sac, where the promoters of this zoning focused their energies."
The zoning legislation noted above, which failed twice to pass the Legislature, was SB 50 by Sen. Scott Wiener (D-San Francisco). It would have required local governments to provide a specified "equitable communities incentive" to developers that construct residential developments in "jobs-rich" and "transit-rich" areas, which may include certain exceptions to specified requirements for zoning, density, parking, height restrictions, and floor area ratios, according to bill analysis. It was no secret that there were significant disputes over SB 50 among Democrats over housing affordability solutions. Democrats who hail from middle class and affluent cities were under pressure to oppose the bill which many believe would have greatly changed residential neighborhoods from single-family homes to adding many apartment buildings, and low-income housing.
Many lawmakers opposed the bill saying it was an effort to roll back the requirements for inclusionary affordable housing, and to trample all over local control, safety, habitat, conservation, historic preservation, and other elements of good planning that were taken into account, though weakened, in the 2017 compromise legislation.
While local control is almost always preferable, Steinberg, the former Senate President and now Sacramento Mayor, took on managing the destruction of Sacramento's older neighborhoods himself.
What the Bee did not report were the many derogatory comments made at the council meeting about the Land Park neighborhood and its "whiteness." Callers to the city council meeting, who identified as members of Black Lives Matter, complained about the lack of "equity" in the "affluent" neighborhood as well as the handling of the riots last Spring and Summer by Sacramento Police.
In addition to addressing "housing equity" issues, the Bee reported Mayor Steinberg and the City Council authorized an audit of SacPD and how they handle riots, claiming the police use less force against white rioters.
"Sacramento's police watchdogs will review hours of video showing the police handling of demonstrations in recent months and come up with policy recommendations for the City Council," the Bee reported. "Mayor Darrell Steinberg proposed the idea Tuesday in response to growing concerns that police have treated white supremacists more favorably than counter-protesters during recent confrontations downtown, and also more favorably than those who participated in the largely peaceful protests against police brutality over the summer. Pro-Trump demonstrators have been gathering in downtown Sacramento most Saturdays since Trump's election loss, including some from the same groups that stormed the U.S. Capitol Jan. 6."
"Councilwoman Katie Valenzuela, who requested the discussion, said she disagreed with statements that imply the protest groups are equal, and defended the Sacramento Antifa group."
"We have groups that are known white supremacy groups whose induction includes things like committing a hate crime," said Valenzuela, who represents the central city. "That is different from a group of people coming out into the street because they feel like they're trying to defend unhoused people and their neighbors and community. You may not agree with their tactics and that's up to each person's decision. I'm not out there, that's not my way, but that's not for me to criticize."
Valenzuela also represents the Land Park neighborhood, but continues to berate its residents.
No one at the council meeting acknowledged that California isn't going to have much of a housing crisis in the near future with millions of residents moving OUT of California, not into it.
Latest posts by Katy Grimes
(see all)