Strategy and Tactics to Implement Your Public Policy Change
By Chris Micheli, December 24, 2019 2:05 am
By Ray LeBov and Chris Micheli
The purpose of this article is to provider readers with some guidance on developing a strategy and relevant tactics to implement
There are a number of aspects of a policy advocacy strategy that must be developed. These include identifying the issue and goal, determining the decision-maker(s), identifying those who can influence the decision-maker, identifying the opposition and the obstacles to the policy goal, determining your own strengths and weaknesses, and deciding on key messages and tactics to use in advancing toward the goal.
The first step is to identify a specific issue to address in your advocacy efforts. This issue should be of particular and direct impact to your organization. Your goal must be have demonstrated support or evidence and should be achievable.
Start your advocacy strategy planning by developing a detailed statement of the problem to be addressed, along with your proposed solution as well as its underlying cause. Once you have identified the problem to address, policy, fiscal and political implications will help determine the goal(s) to pursue. It may make sense to develop multiple goals and then compare and contrast those goals to determine which one(s) to pursue.
In identifying advocacy goals, it is important to describe the change that is desired, the action(s) that need to be taken, the governmental entity that will have to make the public policy change, the likely timeline to achieve the goal, and your desired deadline to achieve the goal. It is also important to develop the data and evidence for achieving your advocacy goal.
Next identify the decision-makers whom you must influence in order to achieve your policy goal as well as those who can influence them. Some of those influencers may be in your organization, while others may be outside of it.
Your list of influencers will help you develop your plan for advocacy activities, as well as the messages you will need to develop. At this point, you will want to determine the key decision-makers' interests as well as their understanding of your issue and their likely position on that issue.
Your advocacy efforts may need to include enhancing the decision-makers' awareness and understanding of your issue. Then you must determine whether they support, oppose, or are neutral on your proposal.
You must examine the opposition and other obstacles to your policy goal. Some may oppose because they have a competing goal, others may lack sufficient information to fully understand your issue and goal, while others may prefer the status quo. You will also have to assess the intensity and power of any opposition. You will need to gauge the influence of your opposition. Your level of engagement with opposing parties will largely depend upon the level of the opposition with decision-makers.
If it is not possible to address opposition concerns through amendments that do not significantly impair achieving your goal, then you will want to understand their perspective and what strategy and tactics they may employ to try and defeat your public policy advocacy goal. This may necessitate coalition-building of your own or a strategic partnership may help limit or outweigh the opposition's impact.
At the same time, it is invaluable to appreciate your organization's assets and shortcomings. What types of skills, expertise and resources are available for pursuing your goals? For example, if you have multiple influencers that can impact the process, then that is a valuable asset.
Who are your possible advocacy partners? You are often more likely to be successful by pursuing your advocacy goals with others who are similarly interested, rather than trying on your own. Having advocacy partners who bring additional resources and influencers to your advocacy goal can fill whatever resource gaps you may have as well as help you demonstrate broad support for your goal.
Once you identify potential advocacy partners, you will need to determine how your organization will work with these other groups. What are the overall needs? Which groups have particular strengths? How would each group address the goal(s) that you are jointly pursuing? Why do you have these groups as a partner? Are there any downsides or risk to working with these groups?
Next is to plan your advocacy tactics — which activities will your organization engage in to achieve the goal? You must also develop easy-to-understand messages that make a compelling case supporting your advocacy goals. Your key messages and advocacy documents must concisely and persuasively ensure that decision-makers know what the issue is, why they should address it, what your solution is, and what course of action that they are being requested to take.
While your document should be brief, it also needs to contain all of the relevant information. You may need to make minor adjustments depending on the specific audience you are addressing. However, your advocacy documents for the most part will contain consistent messaging.
Who is the messenger? Who delivers your messages is almost as important as the messages themselves. Having an effective messenger is important to ensure the greatest influence on the decision-maker(s). Choose your messenger upon who has access and credibility with the decision-maker. And, of course, as circumstances change during the court of your advocacy campaign, you may need to adjust your goals, strategy and tactics as you proceed.
Stages of the Lobbying Process
In order to develop the right strategy and tactics, you need to appreciate the multiple stages of the lobbying process. As part of a lobbyist's strategic and tactical consulting work for clients, he or she needs to be aware of the work to be done in the stages of the lobbying process. The following article provides an overview of these stages and the work that lobbyists must do in each of the stages.
I – DIAGNOSIS
The first stage is diagnosis. Not only is the issue to be lobbied understood early in the process, but also it important to understand its role in the overall process. In this stage, an aspect of an effective lobbyist's approach to any effort is to diagnose all the factors and forces at play. You must ask these and other similar questions: Who has a stake in the outcome of the bill? Why do they care about the issue? What can you present to them that they will respond to and why? How does the issue interplay with other issues?
II – ANALYSIS
The second stage is analysis. Taking into account and building on the diagnosis that has been prepared, the next step is analysis.  For example, if you are sponsoring a bill, you must find a legislator to be the author. To determine whom you should ask to carry your bill, a lobbyist will want to consider a wide range of factors, such as the potential author's subject matter expertise, his or her relationship with all four legislative caucuses, his or her committee and/or leadership role, among other factors. Other considerations in the analysis stage include determining which legislative staff member is likely to be assigned responsibility for your bill and the potential the authorship might present for building a beneficial future relationship with the legislator.
III – STRATEGY
The third stage is strategy. A keen knowledge of the California legislative process, procedures and rules is necessary as a lobbyist, but they are not alone sufficient for success. Looking at the totality of the forces potentially at play with your issue and how they all interrelate; you must create your "game plan" for success.  In the case of a sponsored bill, for example, the game plan is essentially a road map that will guide you from bill introduction through gubernatorial signature. This stage includes such things as: strategies for dealing with allies and opponents; developing your best arguments in favor of your proposal, and rebuttals to arguments against your bill; identifying your best witnesses for the various committee hearings; and, how and when to get positive media coverage for your issue or bill.
Even with the best game plan in place (including planning for foreseeable contingencies that might occur), a lobbyist is still likely to encounter twists and turns in his or her path toward success, occasioned by unforeseeable factors, forces and events not in your control. You must have the flexibility and nimbleness to re-assess and redraw your strategy as often as warranted as your bill travels through the legislative process.
IV – TACTICS
The fourth and final stage is tactics. A strategist is someone who sees the whole picture, and can visualize the end-game. A tactician is the one who gets you there. Or, as Sun Tzu (Chinese General, 500 BC) said: Strategy without tactics is the slowest route to victory. Tactics without strategy is the noise before defeat.
The last part of being an effective advocate is the ability to implement that wonderful game plan that you drew up in your role as the strategist. This can involve a wide range of skills as you perform the day-to-day activities necessary and appropriate for attaining your legislative goal.
Over the past ten years, 43-year Capitol veteran Ray LeBov and his Capitol Seminars have set some 2,000 participants on the road to lobbying success. Chris Micheli is a Principal with the Sacramento governmental relations firm of Aprea & Micheli, Inc. and guest lectures for Capitol Seminars.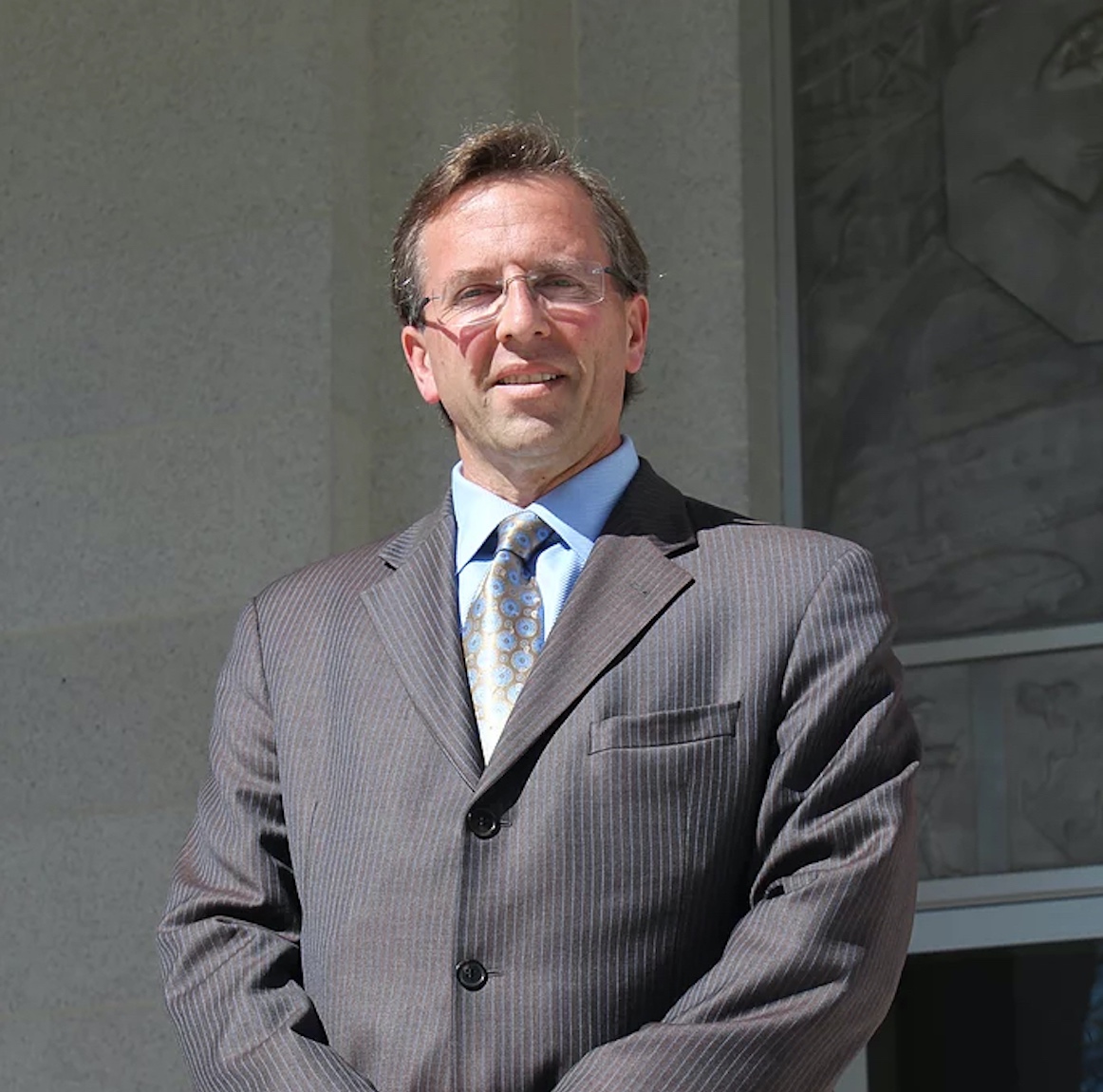 Latest posts by Chris Micheli
(see all)