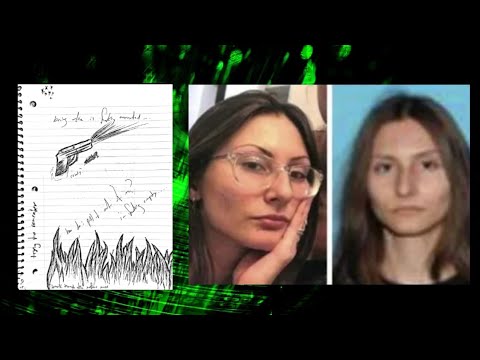 The Causes of 'Human-Violence' Get Ignored When 'Gun-Violence' Can Be the Culprit
Exposing an anti-gun narrative
By Dan Wos, April 24, 2019 6:00 am
Perception is often manipulated to serve the agenda at hand. 
Did the story of 18 year old Sol Pais and the massive manhunt to find her as she trekked across the country to purchase a shotgun, disappear? Of course it has. The media take-away has been completed and now it is time to move on. What did we learn after hearing this story; or rather, what were we taught?
We were taught that an 18 year old girl who was obsessed with the Columbine Killers, asked questions to the gun-community about how to purchase a gun, flew from Florida to Colorado on a mission to re-create the Columbine massacre on its anniversary and was found dead in the woods.
A press conference revealed very little about the timeline, how they found her, the nature of the threats that caused suspicion, her mental health or why she didn't actually follow through with the actions she put so much effort into preparing for.
The information we were given however, related to her social media activity, how dangerous she was to the community and the idea that an 18 year old girl from out of state can easily procure a gun. The threat level she presented was supposedly very high and based primarily on social media posts that the public never saw. All this happened at a time when Colorado was receiving backlash from its citizen and police departments for the state's newly implemented Red Flag Law.
The general consensus is that Colorado's Red Flag Law is unconstitutional, violates due-process and puts law-abiding gun-owners at risk of unjust accusations. Those who are behind the law, desperately want the citizens and police departments to get on board. Maybe, the narrative of this particular event is a ploy to encourage Colorado police departments to reconsider their opposing view. Or maybe the police departments and citizens will see through the "Sol Pais narrative" and recognize it as an attempt to sway their opinion.
It's also ironic that at a time when governments are trying to find ways to legally explore the social media accounts of citizens prior to a gun purchase, that an emphasis was placed on the ability to find this dangerous 18 year old girl through… you guessed it, her social media activity. The social media postings that were of such concern to state and federal officials were said to have consisted of "no actual threat" but revealed "anxiety" and "caused great concern." Remember, we never saw the posts, and most likely never will.
Don't forget that although gun-grabbers in Congress would love to allow impressionable 16 year old children to vote, they are also trying to push the legal age to purchase a firearm, from 18 to 21. Coincidentally, Sol Pais was 18.
The push for gun laws, despite the fact that they fail to save lives can be seen in all their glory in states like California. Take for instance, the Golden State's ban on so called "assault weapons," the criminalization of standard capacity magazines and their dangerous Red Flag Law. As the nation watches California and other Democrat-run states limit the ability of their citizens to protect themselves while giving leverage to the Bad Guys, we wonder how these law-makers can be so blind to the negative effects of their actions. When you understand that the real goal is to control those who want to remain in good standing with the law, it all makes perfect sense.
So, what should we really be focused on with the Sol Pais event? Did anyone ever stop to think about what caused this young girl to want to emulate these horrible Columbine killers? Maybe the media would like to look at their responsibility in the way they portray the infamy of such killers and how their graphic and emotion-driven reporting of such events may affect those who lack mental-stability. Being a teenager often brings with it a lack of confidence in a world where persona and popularity is seen as credibility. When young people feel like they have no voice, some may be inclined to act out in ways that can be very destructive. This is in no way an excuse, rather a fact repeatedly stated by psychologists who study human behavior.
What causes young people to feel the need to commit such heinous acts of violence?
Is it possible that a person who may already have violent tendencies could choose to act out those tendencies in the hopes of gaining attention?
Could mental health be the real problem here?
Would mass killings be reduced if we put an end to Gun Free Zones; where killers choose to do their dirty work 98% of the time?
What if we as a society put more effort into how our children are being raised, the family structure and understanding the effects of psychotropic drugs?
Nope. It's gotta' be the guns.
Everyone can see where the focus has been directed in this case, but I'm afraid the narrative has already been solidified in the public forum. The truth is, this is not about guns or social media; it's about human-violence and what causes it. Unfortunately, fixing (or even merely addressing) the causes of "human-violence" are not as important to some people as creating a narrative of "gun-violence" for the purpose of implementing more firearms restrictions on law-abiding American citizens.