Adam Laxalt Event Draws National Attention, Including from California Bigs
Saturday 'Basque Fry' near Reno raises GOP hopes for a Senate flip in Nevada
By Ken Kurson, August 10, 2021 3:15 pm
It's in the blood. But is it in the cards?
Adam Laxalt is the grandson of former US Senator Paul Laxalt (R-NV). And he's actually the son of former US Senator Pete Domenici (R-NM). Though Adam was raised by his mother as a single parent, it's clear from his successful campaign in 2014 for Attorney General of Nevada and even his unsuccessful campaign for governor in 2018 that this descendent of two US Senators might make a run for the Upper House. Now is that moment.
This Saturday, the Morning in Nevada PAC will be hosting its sixth annual Basque Fry at Corley Ranch in Gardnerville, NV. The PAC was started in 2015 to support Laxalt and "advance conservative causes and elect conservative candidates." Every year, state GOP bigs make the trek to this picturesque ranch near Reno to burnish their right wing bona fides in the Silver State.
Press play to hear a narrated version of this story, presented by AudioHopper.
But this year's crop features an especially juicy collection of national heavy hitters, with the expectation that it will serve as at least the unofficial — and possibly the official — launch of Laxalt for Senate 2022.
The Globe has learned that the weekend's out-of-town guests will include Florida Governor Ron DeSantis (who was Laxalt's college roommate), Sen. Tom Cotton (R-AR), and former Ambassador to Germany Ric Grenell, who is close to Laxalt and active in California politics.
The 2022 Senate race in Nevada is expected to be one of the most closely watched and hotly contested in the country. It will be the first defense of the seat for incumbent Democrat Catherine Cortez Masto, who was first elected in 2016 and filled the seat vacated by former Senate Minority Leader Harry Reid. Even with the benefit of presidential year turnout, Masto notched only 47.19% of the vote — enough to defeat Republican Joe Heck with a surprisingly strong showing for the "Independent American" candidate and an even stronger performance by the weird "None of the Above" option that's a quirk of Nevada voting.
Without the benefit of presidential year turnout, and facing the prospect of a an off-year election that often favors the party that does not hold the presidency, many strategists smell an opportunity for Republicans to win a Senate seat despite the "lean Democratic" ranking Cook has assigned the race. In fact, national Republicans are licking their chops over the opportunity to flip the seat red and many think Laxalt is the guy to do it.
"Saturday's event in Nevada is closely watched by Californians," Grenell told California Globe in an interview this afternoon. "The 'Morning in Nevada' PAC chaired by Adam Laxalt is motivating conservatives in California to fight back. And the PAC's name is an ode to the great Californian Ronald Reagan, who happened to be best friends with Adam's grandfather Paul Laxalt."
At present, the Republican field features two announced candidates. The more compelling of the two is Sam Brown, a West Point grad who was severely injured in 2008 when his Humvee was blown up by an IED in Afghanistan. The second is a California export named Sharelle Mendenhall. Ms. Mendenhall, the owner of a talent agency that books models for conventions and "strong Christian, lifelong conservative," was herself named Mrs. Nevada in 2020 just a year after becoming Ms. California in 2019.
While it's far too early to declare a primary victory, it is doubtful that any Nevada Republican will be able to match Laxalt's name ID and fund-raising prowess, with the former attorney general having run statewide twice already.
Laxalt's experience in politics predates his term as Attorney General. He worked for John Bolton at the State Dept and then served in the Navy's JAG Corps from July 2005 to August 2010. He also volunteered for a posting during the Iraq War and was awarded two medals for his service.
Californians fleeing to Nevada
Nevada is of increasing interest to Californians, of course, because more and more of the latter are moving to the former. According to the Nevada Independent, "The so-called 'California exodus' has made Nevada the fastest growing state in America for the second year in a row, and according to current census data, ex-Californians now represent 20 percent of Nevada's population, with nearly 100,000 Californians emigrating to Las Vegas in 2019 alone."
Before that, at least 50,000 Californians moved to Nevada from July 2017 to July 2018 — nearly 40% of the Americans who moved to Nevada came from California.
And the trend has continued, and possibly accelerated, since the pandemic. KRON4 News reported that, according to the spokesman for the Nevada Department of Motor Vehicles, "in the first six months of 2021, more than 22,000 Californians turned their licenses and IDs over to Nevada."
One prominent fundraiser told the Globe that he expects the 2022 Nevada Senate race to be the single most hotly contested in the country, with as much as $50 million being spent — a staggering total for a state with just over 3 million residents. With so many Californians now calling Nevada home, interest in the politics of a next-door neighbor will surely be intense.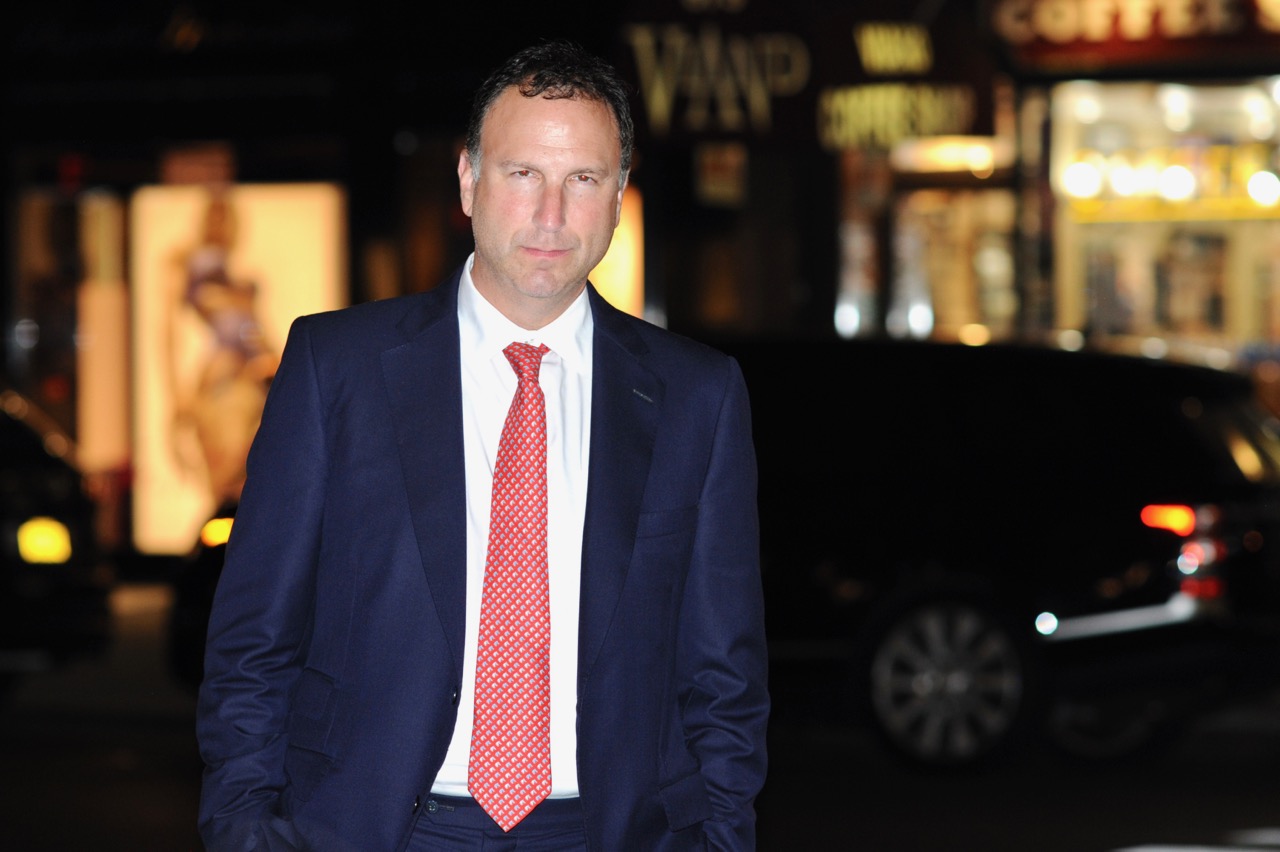 Latest posts by Ken Kurson
(see all)