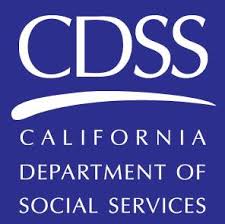 California Unveils $25 Million In Guaranteed Income Grants
'UBI just gives money with no strings attached'
By Evan Symon, November 22, 2022 4:34 pm
The California Department of Social Services (CDSS) announced on Monday that they would be giving more than $25 million worth of grants to guaranteed income projects across the state, with the amount given to affect around 1,975 people in the state.
Guaranteed income/universal basic income (UBI) programs have continued to pop up more and more across the state since the late 2010's, with programs giving individuals a certain amount of money each month for around 1-2 years. To date, UBI programs have been in Stockton, Sacramento, Compton, Oakland, San Francisco and Los Angeles. Some cities, such as San Francisco, have multiple short term UBI programs going on at a time, affecting different groups of people found to have been struggling to make ends meet as a whole. All the programs have been monitored to some extent, as city governments have wanted to see if the programs even work, and what the pros and cons are in the projects.
While statewide UBI efforts have all fizzled out in the state legislature, the funding of individual pilot programs at a city level has seen more success. The California Guaranteed Income Pilot Program, devised by Governor Gavin Newsom and state legislators, has continued on, with project focus groups including pregnant women and those leaving foster care. As such, on Monday, the CDSS announced that the following 7 city-level programs would be funded by the state:
• Expecting Justice (Heluna Health DBA Public Health Foundation Enterprises, Inc.) in the amount of $5,000,000. Pilot will provide 425 pregnant individuals who are disproportionately impacted by perinatal health disparities with $600-$1,000 per month for 12 months.
• Inland Southern California United Way in the amount of $5,000,000. Pilot will provide 500 pregnant individuals and 150 former foster youth with $600 per month for 18 months.
• iFoster, Inc. in the amount of $4,763,010. Pilot will provide 300 former foster youth with $750 per month for 18 months.
• Los Angeles Section National Council of Jewish Women, Inc. in the amount of $3,681,949. Pilot will provide 150 pregnant individuals who have diabetes with $1,000 per month for 18 months.
• San Francisco Human Services Agency in the amount of $3,300,000. Pilot will provide 150 former foster youth with $1,200 per month for 18 months.
• McKinleyville Community Collaborative in the amount of $2,354,841. Pilot will provide 150 pregnant individuals with $1,000 per month for 18 months.
• Ventura County Human Services Agency in the amount of $1,500,000. Pilot will provide 150 youth former foster youth with $1,000 per month for 18 months.
In total, the amount comes to just above $25 million, covering 1,975 people with monthly payments of $600-$1,200 a month for 12-18 months.
$25 million in new UBI programs
"We are excited to launch these groundbreaking pilot projects throughout California and I want to thank the Governor and Legislature for yet another historic investment in the fight against poverty in California," said CDSS Director Kim Johnson in a statement. "These pilots will serve as an important opportunity to assess the impact of an economic intervention during key life transitions, such as the birth of a child or entry into independence after extended foster care."
Special Advisor for Economic Mobility and Opportunity and Mayors for a Guaranteed Income Founder Michael Tubbs, who, as Mayor of Stockton, had overseen the first large UBI pilot program in the state, added that "I am proud to see my home state of California ushering in the promise of a guaranteed income to build financial resilience among our residents. Just as we saw with the pilot I led as mayor of Stockton, I'm confident these funds will provide crucial support for families and strengthen our communities."
Experts, however, had a different opinion of the Social Services agency plan.
"California Social Services is just backing programs throwing money at people for a short time, then not following through after that," said Cheryl Keating, a law researcher who has studied UBI proposals and programs in the United States and Canada, to the Globe on Tuesday. "These are all flash-in-the-pan style UBIs that only help for a few years, then are taken away without having built the person up. Job programs, programs helping people find affordable housing, and other programs funded with the goal of helping people out in mind, as well as numerous charity and non-profit programs, have helped these people for years build a base of basic needs and a job to start or start again on life from a bad situation."
"UBI fails to do that. UBI just gives money with no strings attached. While some use this to pay rent or get food, or use as a fund cushion to have time to get a job, or something responsible, a lot of people in UBI programs also just don't spend it on things like that. And now the state is stepping a little bit more into that, with no boundaries. All of these statements people are putting out about how great these programs are are filled with buzzwords and read like an AI-generated speech and fail to get into the nitty gritty. We have to really keep an eye on these programs."
Other cities are expected to unveil pilot UBI programs soon.

Latest posts by Evan Symon
(see all)