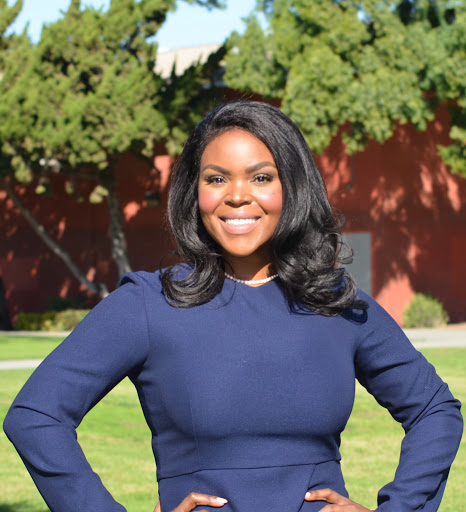 Compton Announces Launch Of Privately-Funded Universal Income Program
800 low-income residents are to receive payments in the next two years
By Evan Symon, October 20, 2020 5:29 pm
On Monday, Compton Mayor Aja Brown announced  in a statement that the city will be launching a universal income pilot program for 800 low-income residents.
In the announcement, Mayor Brown said that the program, called the Compton Pledge, would begin later this year. Monthly payments of between $300 and $600 will be given to 800 "pre-verified" residents until 2022. In addition low-income residents, the initial 800 recipients will also include irregularly employed residents of Compton, immigrants of 'varied legal status', and those who have been released from prison.
Payments will be made online through direct deposit, banking transfers, or through debit cards. Families receiving funds that have no bank account will have access to no-cost banking services, as well as free financial, legal, and counseling services.
The Compton Pledge will be initiated along with the Jain Family Institute research group and the Fund for Guaranteed Income public charity group. All funds, including the initial $2.5 million that has been raised, will be coming from private sources.
Mayor Brown and the charity programs said that Compton, a small city next to Los Angeles, needed such a program due to one in five of the city's nearly 100,000 residents being under the poverty line. As the city is also 98% African-American or Hispanic, they said the poverty issue was one of racial injustice as well. The Compton Pledge also noted that since minority communities needed greater reinvestment in the wake of the George Floyd protests this summer, guaranteed income could help generate more business growth in the community.
"I know firsthand what guaranteed income could have done for my mother," Mayor Brown said in the statement. "I've watched the many sacrifices she made, including walking to work to provide for my brother and I, like most Americans, we were one emergency away from having to move, which we did many times, if anything unplanned happened because of her restricted income and prioritizing being present for her children. People in our community are going through tough times, and I know that guaranteed income could give people a moment to navigate their situation, and have some breathing room to go back to school, explore a new career path, spend time with their children, or improve their mental and emotional wellbeing. Ensuring all people are able to live with dignity is something we should all strive for in America."
"We seek to challenge the racial and economic injustice plaguing both welfare programs and economic systems."
Other universal income programs in California
Since 2019, several Californian cities and town have either began pilot universal basic income (UBI) and guaranteed income programs, or have plans to initiate such programs. Last year, Stockton became the first major city to begin such a program in the country. While the Stockton Economic Empowerment Demonstration (SEEDS) has been found to have numerous flaws, other cities, such as Long Beach, soon joined them. Earlier this month, San Francisco started a $6 million pilot UBI program for artists within the city, surpassing Stockton as the largest city in North America to have a running UBI program.
"If there is any good news here, at least it isn't publicly funded," said Cheryl Keating, a law researcher who has studied UBI proposals and programs in the United States and Canada. "For a historically poor city like Compton, UBI may hurt more than it helps. Sure, it can pay the bills, but it will probably cause rents to go up with it. And a lot of that money won't be spent locally. A lot of it will be used to cut back on debt or be spent on larger purchases most likely outside of the city."
"We'll also see a slowdown of work, as previous UBI programs have shown that less people receiving funds work as much as they did, like in the Seattle and Denver programs in the 70's and as we have been seeing with Stockton in the last few years."
"When you make fire you keep warm but you also may get burnt. Compton, like all cities trying out UBI programs, needs to know this."
Other California cities are expected to try out universal income programs in the next few years, with many programs coming together more quickly following the COVID-19 outbreak and subsequent economic downturn earlier this year.

Latest posts by Evan Symon
(see all)