Californians' TV Shows Are Under Attack
The Media Rating Council suspended Nielsen's accreditation in September
By John Doolittle, October 11, 2021 1:58 pm
California's entertainment industry, often referred to under the romantic and all-inclusive sobriquet of "Hollywood," is the biggest economic driver in the Golden State. And, impressively, what was once primarily the purview of Los Angeles has branched out throughout the state.
According to a study commissioned by Otis College of Art and Design of Los Angeles, "the state's creative industries – defined as segments ranging from architecture to fashion – support 2.68 million jobs, generate $209.6 billion in labor income and provide an annual $650 billion boost" to California's economy. 
Per the study, the behemoth of California's creative trades is the entertainment and digital media industry, supporting more than 740,000 jobs, a figure that is far beyond employment figures generated by the entertainment industry of any other state.
Crucial to a large segment of the entertainment industry are accurate audience measurements utilized to establish advertising rates, make scheduling decisions and reach determinations on renewals and cancelations, whether for broadcast, cable or streaming productions.
For decades, Nielsen has been the company relied upon by the entertainment industry to deliver fast and dependable summaries of audience viewership, as well as key demographic details that help advertisers target specific customer bases. 
For many years, though, questions have been raised about Nielsen's reliability. As was widely reported at the time, CBS raised concerns about Nielsen's accuracy and threatened to end its affiliation in 2019 before the companies reached an agreement. Now, though, Nielsen is under greater scrutiny than ever, and that's good news for an economic sector as important to California families as the entertainment industry.
What finally opened everyone's eyes, and for the first time led Nielsen to admit to some shortcomings, was Nielsen's shocking claim that viewership across platforms had declined during the height of the COVID-19 pandemic, a time when millions of Americans were homebound due to quarantines and lockdowns. That illogical conclusion prompted the Media Rating Council, an oversight board created at the behest of Congress in the 1960s, to conduct an audit of Nielsen's methods. In early September, the MRC suspended Nielsen's accreditation. 
"Practically speaking, not much will change in the short term," the Hollywood Reporter noted recently about the suspension. "Nielsen … will keep collecting ratings data and supply it to clients."
Still, if Nielsen fails to modernize its methods and demonstrate that it can deliver fast, accurate and meaningful ratings and analysis across all platforms, there are competitors in the wings, and others that will quickly emerge.
Why does it matter? Because undercounting viewership results in lost advertising revenue across the board, and because decisions that impact hundreds of jobs and millions of dollars for a broadcast, cable or streaming production are made on the basis of ratings points and other audience measurements.
Canceling a program due to low ratings, only to discover later that the data was wrong, means jobs were unnecessarily lost, advertisers were misled, and viewers were deprived of programming they were watching in bigger numbers than were being measured.
Like everywhere else, California suffered a huge economic hit thanks to the COVID-19 outbreak, and the entertainment industry was perhaps hardest hit of all. One study calculated that "90,547 direct jobs in Entertainment and Digital Media were lost in Los Angeles County from February 2020 to December 2020. These job impacts and the impacts on the supporting supply chains (e.g. hospitality, transportation, restaurants, dry cleaners, equipment suppliers, and retail establishments) resulted in a loss of $74 billion in forgone economic output.
Those startling numbers illustrate the high stakes at play when it comes to the jobs and revenue associated with California's "dream factory." With millions of jobs and billions of dollars on the line, making decisions that are based on accurate viewership surveys is more important than ever as the industry recovers from a crippling pandemic.
The Media Rating Council is right to hold Nielsen accountable. Whether the company makes the changes necessary to assure its clients that its services are trustworthy will, just like many of the shows Nielsen may have shortchanged, be something worth watching.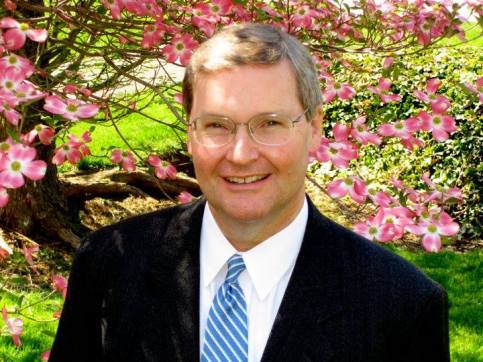 Latest posts by John Doolittle
(see all)