Caltrans Evicts Transients from Illegal Sacramento Alley Campsite
When a city announces a $100 million homeless annual spending plan one thing is sure: build it and they will come
By Steven Aunan, November 22, 2021 9:47 am
The recent Caltrans eviction notice at Democracy Alley and 30th Street in downtown Sacramento ordered transients to vacate the illegal campsite by 8:00 a.m. on Nov. 19. The dump trucks arrived early. The fog began to drizzle at 8:15. A portable fire pit smoldered in the light rain, evidence of an unlawful camp fire and but one reason for the eviction.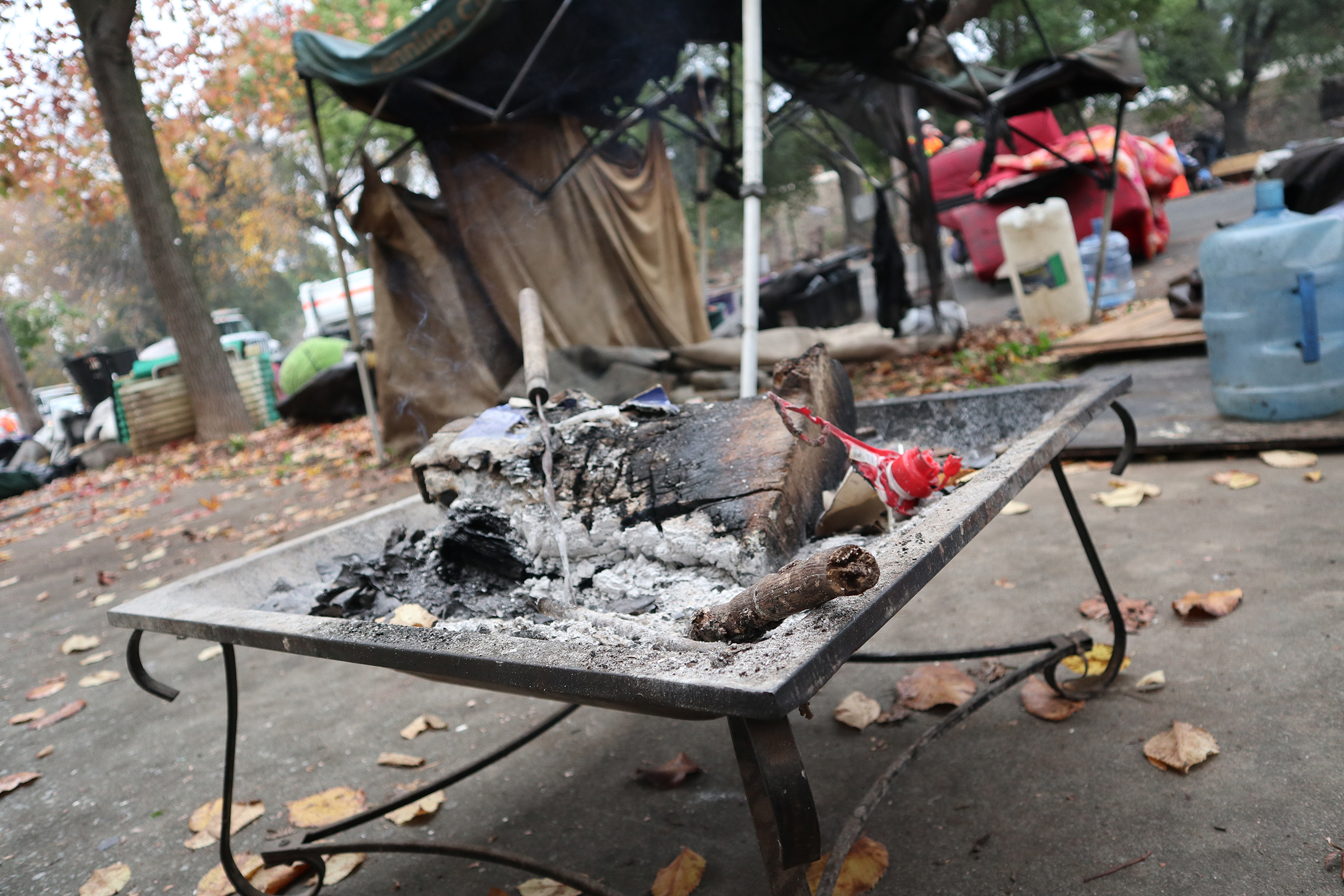 A dozen homeless people shuttled their belongings from the west side of the street into the alley: Propane tanks, gas cans, grills, generators, tool boxes, suitcases, clothing, mattresses, strollers, shopping carts, car tires, car batteries, coolers, plastic storage tubs, dressers, end tables, lamps, chairs, rugs, 10-gallon water bottles, wooden pallets, sheets of plywood, tents, tarps, sports equipment, gardening tools, and enough bicycles and parts to make one think some of the residents were running a chop shop.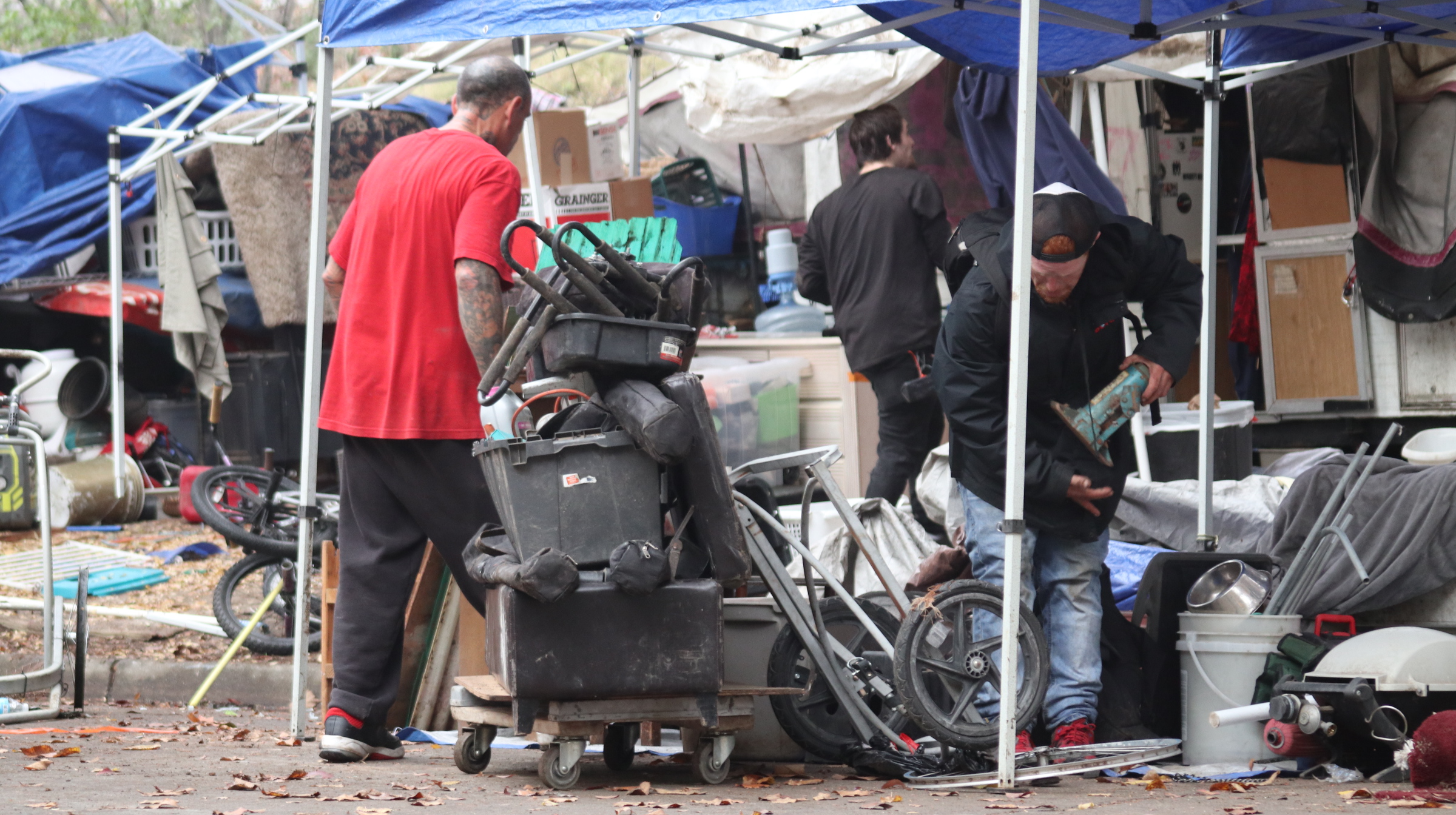 Caltrans crews waited patiently. Sacramento Police officers supervised.  Across the street, local residents watched the orderly destruction from a front porch, or the cold sidewalk, some with cups of hot coffee, others in bare feet awakened by the ruckus.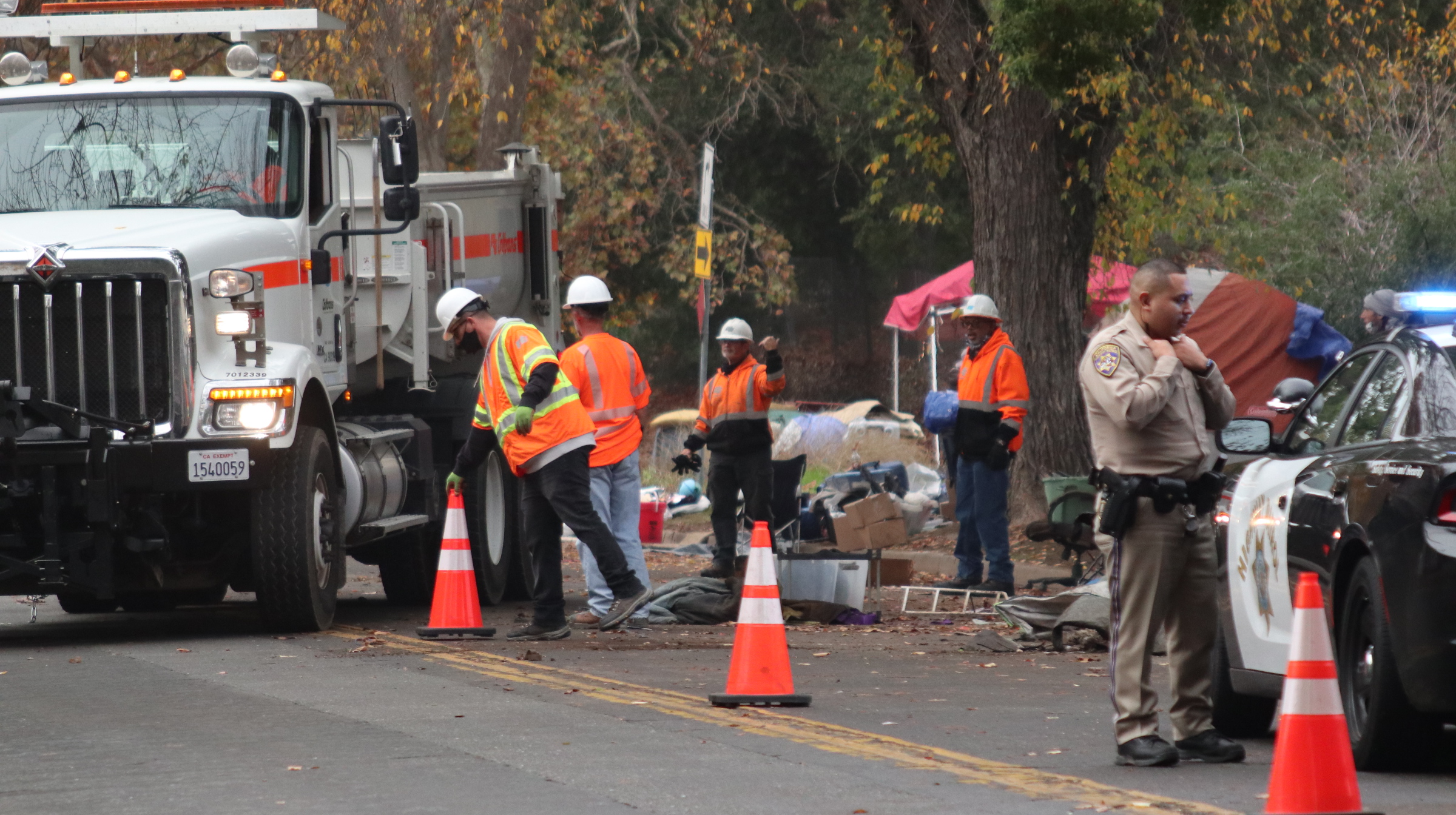 "We've lived here for two years, but we're looking for a new place," said a man sitting on his porch. The woman seated next to him said she used to take homemade chili to the transients before deciding that wasn't such a good idea. "We're nice people, and we thought being nice would give us some extra security," said the man. The tone of his voice communicated more than the words.
A woman standing on the corner with her dog said a similar camp on the other side of the Capital City freeway was cleared after parents said it constituted a threat to their children, Fox40 reported.
She also said there were reports of water contamination. The notice posted at Democracy Alley on Nov. 16 did not identify "unlawful defecation in public space" as a reason for this eviction.
A local TV reporter made an appearance and interviewed a homeless man from Arkansas. "I just got here from Arkansas. I've got six months clean; I've been off drugs. Trying to do everything I can," said Mitchell Younts, Fox40 reported.
By 9:00 a.m. everything was soaking wet. The Caltrans driver of the front end loader deposited the first bucket full of hazardous waste into a waiting dump truck.
Where this small band of transients will go from here is anyone's guess, but they won't be going to any of the "thousands of beds, spaces, and roofs" in 20 locations identified by Sacramento Mayor Darrell Steinberg's new draft housing plan. Those spaces don't exist, and there is some doubt they ever will.
The Los Angeles Times said local advocates are calling the Mayor's plan "vague."
"Where will they go? What will be offered to them? Who will and how will they be compelled to move?" asked the advocacy director for the Sacramento non-profit Loaves and Fishes, the Los Angeles Times reported.
The proposed plan, which will take effect in January 2023 if approved, says that "unsheltered City resident means a person who is living unsheltered in the City of Sacramento and was housed in Sacramento for at least one year before subsequently becoming unhoused."
Whether that plan will house out-of-state residents like Mr. Younts from Arkansas is not clear, but when a city announces a $100 million annual spending plan one thing is sure: build it and they will come.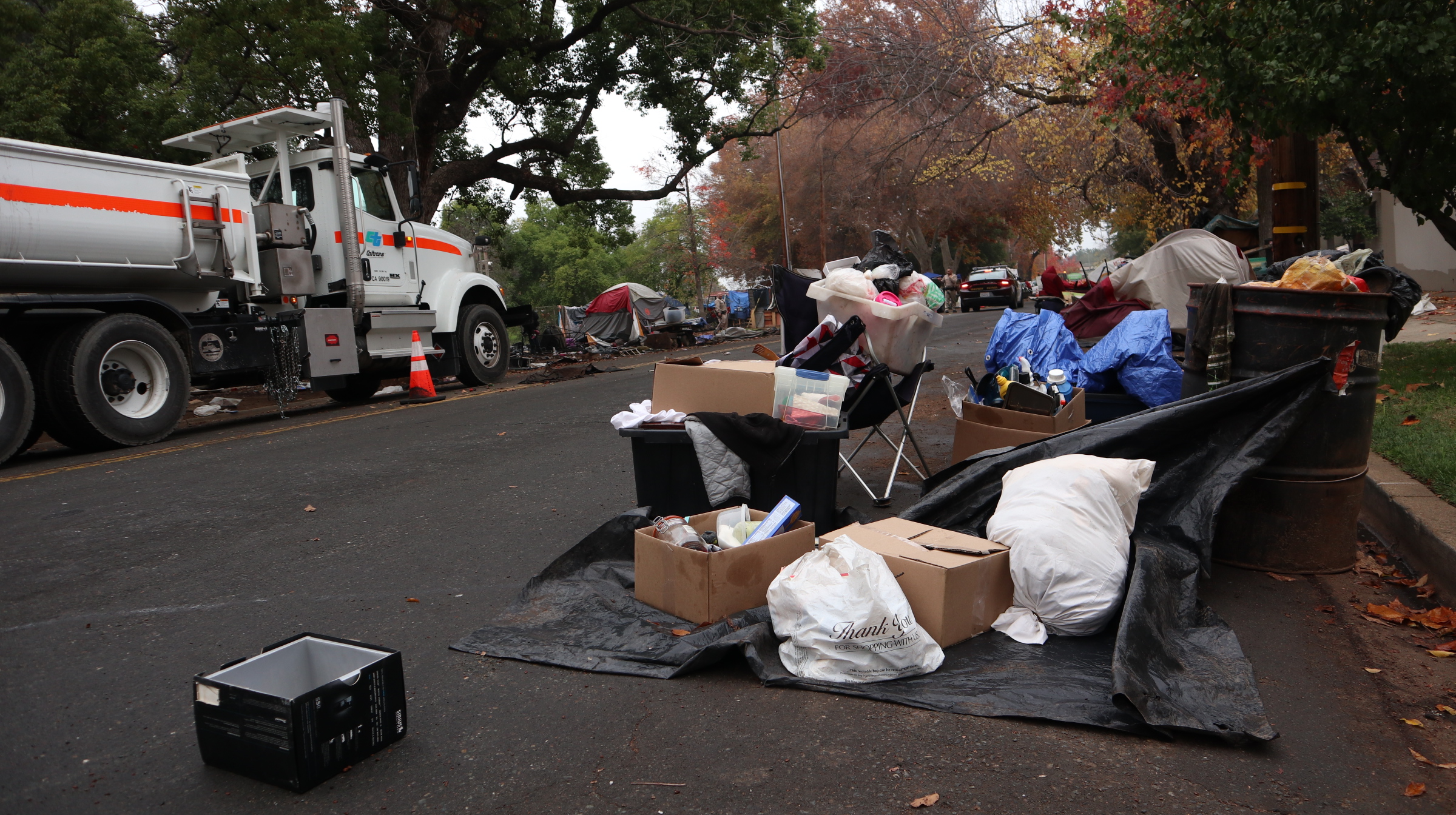 Latest posts by Steven Aunan
(see all)