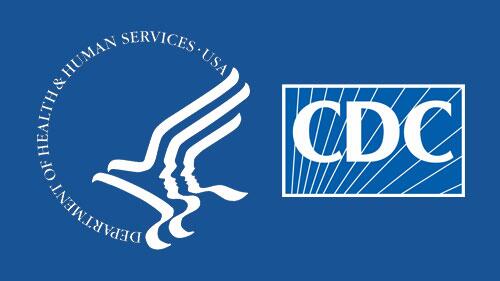 CDC Announces Indoor Mask Mandate Recommendations for 13 Calif. Counties
'In the home stretch like this with people just beginning to recover financially, it may do more harm than good'
By Evan Symon, June 4, 2022 2:45 am
The Centers for Disease Control and Prevention (CDC) announced on Friday that 13 counties in California, roughly one-quarter of the state, have reached 'High' levels of COVID-19 and are recommended a return of indoor masking in those counties.
All 13 counties are located in Northern California, including the Counties of Del Norte, El Dorado, Marin, Mendocino, Monterey, Napa, Placer, Sacramento, San Benito, Santa Clara, Solano, Sonoma, and Yolo. According to the CDC, hospital bed capacity, newly admitted COVID-19 patients per 100,000 residents, and the total number of new cases per 100,000 in a county are used to rank where a county stands. Under that metric, in counties with more than 200 new cases per 100,000 residents in the past week, COVID patients admission where it is over 10 per 100,000 are officially listed as high. On Friday, those 13 counties went above that 10 threshold, including Sacramento with 12.1 per 100,000, Sonoma and Marin Counties with 11.8, and Solano County with 11.5.
On Friday, some institutions in these counties announced that mask mandates would be back beginning Monday, including all schools in the Sacramento City Unified School District (SCUSD). The SCUSD had gotten rid of their mandate in April following declining new COVID-19 cases following the 2021-2022 winter surge.
"This decision was made with careful consideration of the current data trends and is intended to limit the spread of COVID-19 in schools and the community," said the SCUSD in a press release.
However, as of Friday, all 13 counties marked by the CDC as "high" noted that instead of following CDC guidance they will instead follow the guidance of the California Department of Public Health (CDPH) on whether or not to reintroduce countywide indoor masking policies.
"In general, we're not feeling like the impact on the health care system, at this point in time, is at a point where mandatory masking should be re-instituted," noted. Yolo County Public Health Officer Dr. Aimee Sisson.
Solano County officials also released a similar release, stating "We will continue to defer to CDPH guidance and not require wearing masks indoors."
LA may join Alameda County in returning mask mandates despite not reaching "High" level
While no County fully moved to the mask mandate on Friday, one County not listed as high, Alameda, had already regressed back to the mandate on Thursday following a boosted number of COVID-19 cases within the County. Others, such as Los Angeles County, noted that they would likely be listed as 'High' by the end of the month and would likely go back to indoor masking mandates as a result.
"We applaud Alameda County as we do all counties that are being proactive in looking at their data," said Los Angeles County Public Health Director Barbara Ferrer on Friday. "They do have both higher case rates and higher hospitalizations than L.A. County.
"There is a slight increase in new cases vs. last week, with just over 5,000 today. This number is an undercount since it doesn't include positive results from over the counter tests. At the current pace of increases in local COVID-related hospitalizations, the county will move into the federal government's "high" virus activity category within a few weeks, possibly by the end of June. That that would trigger a return of mandatory indoor mask wearing in the county."
However, many residents in both Northern and Southern California counties expressed concern that any return of masking mandates could have far greater economic and social effects than any health effects.
"It doesn't matter if they call Interstate 5 'the 5′, I-5′,'Highway 5', '5', or 'the freeway', hatred to these mandates have united us all," explained Louis Shapiro, a Northern California healthcare worker who helped guide local businesses both in and out of mask-wearing usage during the pandemic, to the Globe on Friday. "I let some people know that mandates could return soon and I got a lot of disbelief, a lot of yelling, and a lot of swears. These mandates hurt people trying to make a living far more than people think and we need to look at that danger.
"I used to believe we should look at these things solely from a health point of view, but I've been seeing how shortsighted that can really be. Mandates are needed during pandemics, but in the home stretch like this with people just beginning to recover financially, it may do more harm than good."
Counties are expected to possibly announce new mandates in the coming weeks.

Latest posts by Evan Symon
(see all)