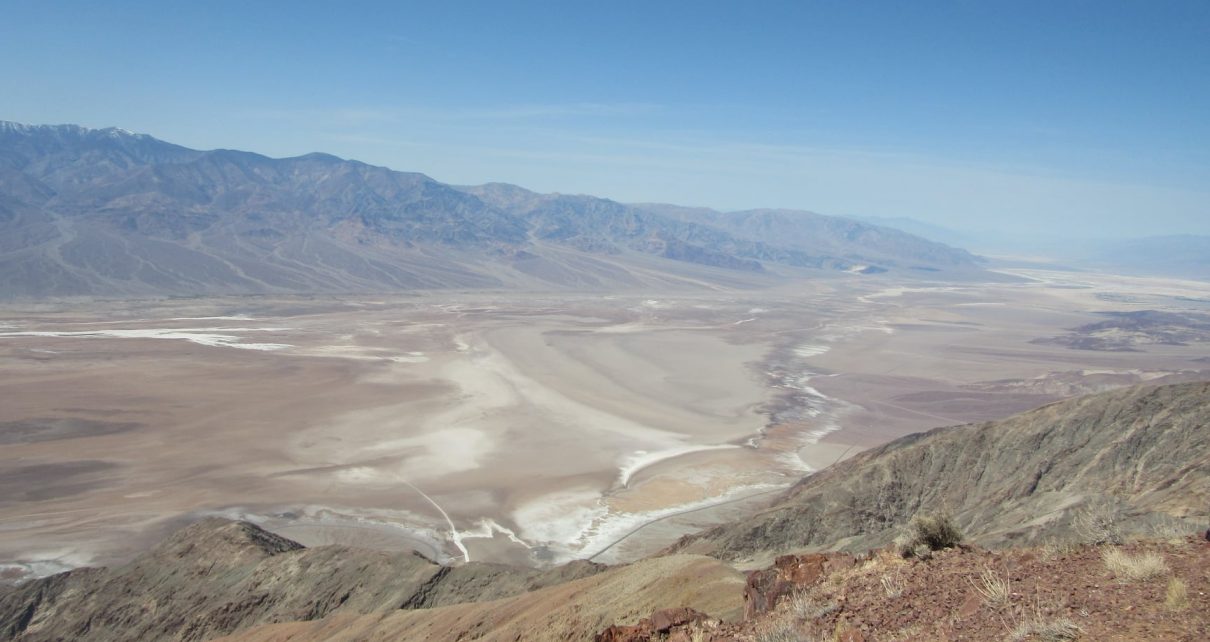 Death Valley Roads Will Take Another Week or More to Open Up Following Flash Floods
The wet weather also exposed the failure of roads and other infrastructure
By Evan Symon, August 10, 2022 5:05 pm
The California Department of Transportation announced on Wednesday that roads washed out by recent flash floods throughout Southeastern California will not be able to open for at least another week, significantly delaying transportation across two National Parks, as well as to and from Las Vegas.
Last weekend, torrential rains, called by many "A once-in-a-thousand year event,' delivered 1.46 inches of rain in the desert area. While that is little compared to other areas, around Death Valley that is 75% of what they normally get all year. This caused flash flooding throughout the region, burying many roads in Death Valley National Park, Joshua Tree National Park,  many local towns, and crucially, the closure of I-15, the major highway connecting Los Angeles and Las Vegas.
While I-15 did reopen after a short closure on Tuesday, other roads have not been so lucky, including 30 miles of State Route 190 buried on Wednesday, with only 20 miles cleared. The major link of Trona Wildrose Roads, which connects State route 127 with other major roads for Death Valley travelers will remain closed for about a week as well.
As rains continue, so have evacuations. While it isn't as desperate as it was during the flash flood in Death Valley, which left around 60 cards stuck in muddy debris flow fields, Joshua Tree National Park had some areas evacuated as well this week.
"As our crews continue to remove debris. They have found several damaged sections of highway with complete shoulder loss, damage to asphalt, and undercutting of the roadway," Caltrans District 9 Director Ryan Dermody said on Wednesday.
Death Valley Park Superintendent Mike Reynolds added, "This will take time to rebuild. This week's 1,000-year flood is another example of this extreme environment. With climate change models predicting more frequent and more intense storms, this is a place where you can see climate change in action."
However, extreme weather also exposed the failure of roads and other infrastructure in the area, especially how wrong evacuation plans went. This has prompted many running for office in seats across Southeastern California to start to bring up transportation and infrastructure issues, with photo ops at debris-filled roads, and giving short speeches about the need for new roads and better infrastructure.
"Sometimes mother nature drops a sudden political issue or two in your lap before a major election," Cheryl Strauss, an environmental advisor for political campaigns dating back to the 90's, told the Globe Thursday. "Nationally, you get major floods, like right now in St. Louis, Eastern Kentucky, and Death Valley. You have wildfires across the west. You have hurricanes slamming the Southeast, Blizzards hitting the North and Midwest, high heat events in the South, tornados in the Midwest, Earthquakes in west, and I'm not even halfway done."
"These always bring up funding issues, especially emergency funding issues. If a candidate has been weak on them in the past, they are done. Look at the huge changes in New Orleans and Louisiana in the mid and late 2000's when videos surfaced of elected officials saying that the levees would hold pre-Katrina. Or the changes in the Bay area after the 1989 Earthquake exposed a ton of issues in their plans. These floods are doing the same thing. And look. Elections are less than 3 months away now."
More rain is expected around the Las Vegas area could bring more flooding into the weekend.

Latest posts by Evan Symon
(see all)