E-Scooter Bill Heavily Amended Before Senate Vote
Shared mobility companies claimed original AB 1286 language would have forced them out of California
By Evan Symon, August 27, 2020 6:37 am
On Tuesday, a shared bike and electric scooter bill that would have made shared mobility companies liable for injuries and accidents made by users, was heavily amended prior to the upcoming Senate vote.
AB 1286 – E-scooter and shared mobility vehicle regulations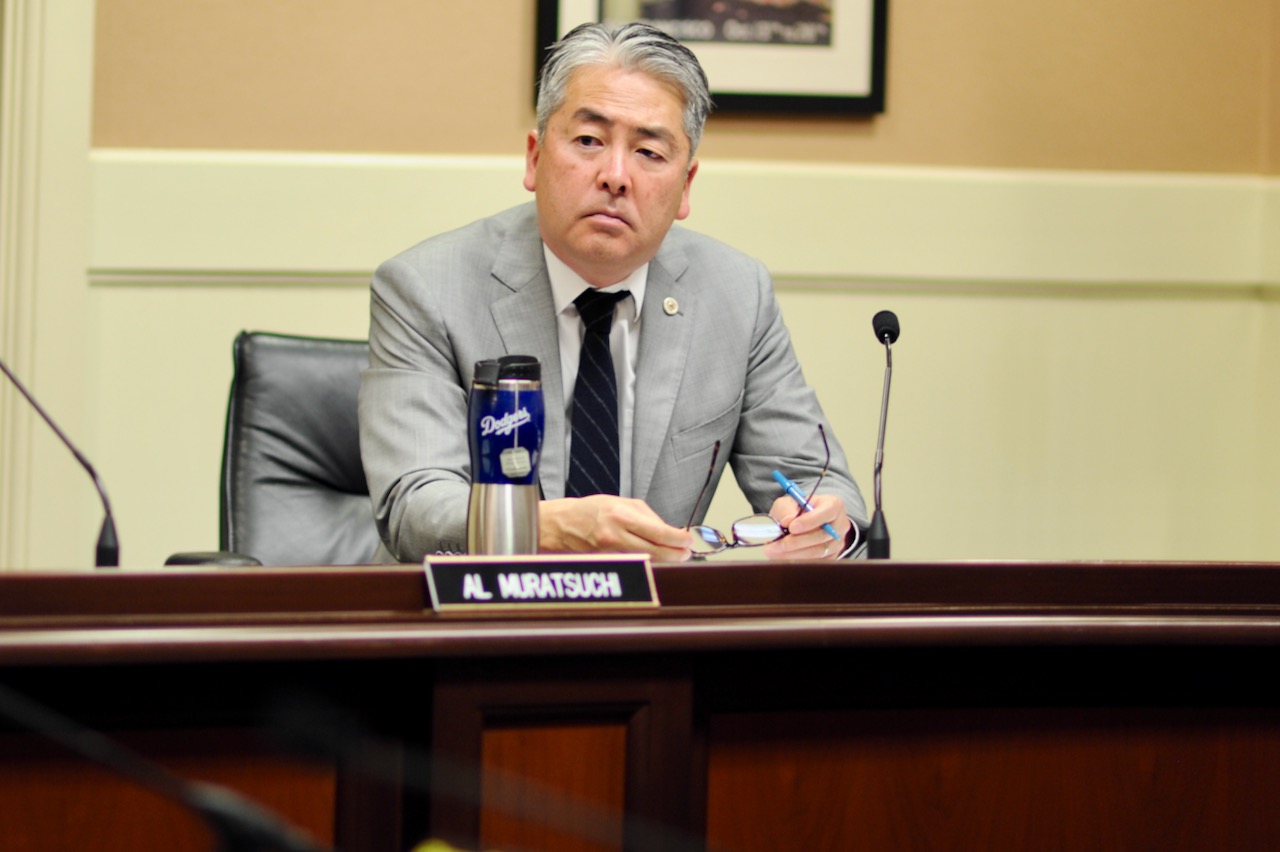 Under Assembly Bill 1286, authored by Assemblyman Al Muratsuchi (D-South Bay), shared mobility companies would require permits from the city or county in the area which they operate it. It would also require companies to have commercial general liability insurance with no liability waivers or releases via a user agreement for rentable electric scooters, bikes, and other similar shared mobility vehicles. Cities and counties would have to have the new rules and permits in place by January 1, 2021.
Assemblyman Muratsuchi wrote the bill to protect riders and pedestrians from encompassing injuries, citing an American Medical Association (AMA) study that uncovered thousands of shared mobility injuries and several related deaths across California, with 249 injuries being reported from only 2 Los Angeles hospitals over the span of a year.
"E-scooters and other shared mobility devices can be fun, affordable, and eco-friendly ways to get around," said Assemblyman Muratsuchi last year. "However, like any new innovation, we need to make sure it is safe both for users and for pedestrians, with basic consumer protections. This bill would protect consumers of these services as well as the general public by requiring cities and counties to adopt basic safety rules, as well as providing for consumer protections that would protect users and third parties in the event of an injury."
AB 1286 quickly passed through the Assembly last year, facing a tough Republican challenge during the Assembly vote, but largely stalled out until earlier this year when it started moving through the Senate. Shared mobility and E-scooter companies such as Bird, Lime, and Uber had largely assumed that the bill was dead until earlier this month when it was brought before a Senate Committee.
An amendment over liability waivers, company fault in accidents
The new movement of the bill greatly alarmed the companies because of the part of AB 1286 that forbade the companies to have no liability waivers or releases. With a liability waiver, companies would be protected from incidents such as users getting into accidents or causing or receiving injury. However, without such protections, which AB 1286 had specifically written in, companies could be liable, with many questioning whether they could even operate in California if passed.
"This would have been a golden goose," explained Los Angeles personal injury lawyer Gabriella Sampedro. "A lot of these scooter companies, like Bird and Spin, have deep pockets. And these are everywhere. LA, San Diego, San Francisco. Many small and medium-sized cities even have them, even some smaller tourist towns. And users don't need a license, so there's no real training."
"There's also a skyrocketing number of injuries happening because of this. If these companies couldn't get liability waivers, people would sue and pick the party with the most money, which would most likely be the company. Even without it we can still sue the user, but the company worth millions would have been quite he company at fault."
"As big as a boon that would have been for us, more than likely these companies would have pulled out of California. And while some people who hate the things would have been happy, it would hurt the state economically."
A new amendment for AB 1286
For several weeks, shared mobility companies have heavily petitioned for an amendment removing the part about liability waivers. Lawmakers in Sacramento heard their reasons and were in turn alarmed at how those companies would most likely not operate anymore in California if the language was kept in AB 1286.
The collected shared mobility companies sent a joint letter to lawmakers, adding once again that the bill in its present form would kill their companies, adding that pollution and car use would only rise because of that.
"Other cities around the world have recognized this phenomenon and are rushing to expand access to clean, socially distant micromobility," said the companies in a letter. "But AB 1286 would instead legislate it out of existence, sending California down a regressive path and adding tens of millions of car trips each year to our cities' streets."
The reasoning worked, with Democrats appeased that the companies would still need higher standards and Republicans satisfied with not losing a growing transportation sector in the state. According to a source in the State Capitol, many Senators representing urban districts were swayed additionally by the possible threat of higher traffic in cities.
The bill was then formally amended Tuesday, an action that will require an additional Assembly vote due to the changes.
AB 1286 will have a Senate vote in the coming days and is widely expected to pass with the new amendment.

Latest posts by Evan Symon
(see all)