Endangered Species Protection For Joshua Trees Delayed By A Month
Opposition from developers, alternate energy industries temporarily stops widespread protection
By Evan Symon, August 22, 2020 6:59 am
On Thursday, the California Fish and Game Commission delayed a decision to give the Joshua tree legal protections under the California Endangered Species Act.
Possible greater protections delayed for the Joshua tree
The delay comes as efforts between conservationists and those wanting current land rights have come to a head in San Bernardino County.
Conservationists and many citizens groups want more protections for the Joshua tree, whose numbers have been declining for several years due to changes in the climate, greater encroachment on Joshua Tree National Park, and greater development in the Mojave and Colorado deserts. Local officials, developers, and many alternate energy companies cite how the inability to remove Joshua trees could put a stranglehold on development in the region and could hurt the area economically.
Current California laws are already very restrictive about Joshua tree removal. In the National Park, which is the epicenter of the Joshua tree population, removal or damage against the trees is illegal. Outside the park in neighboring towns such as Joshua Tree and Yucca Valley, removal is also illegal, but permission can be obtained with a permit. While greater federal protection was voted down in 2019, California state law makes it illegal for any harvest other than for scientific or educational purposes. Many cities have adapted this law, but have caveats for removal with special permission.
Conservationists want to end removals, protect the tree for good in California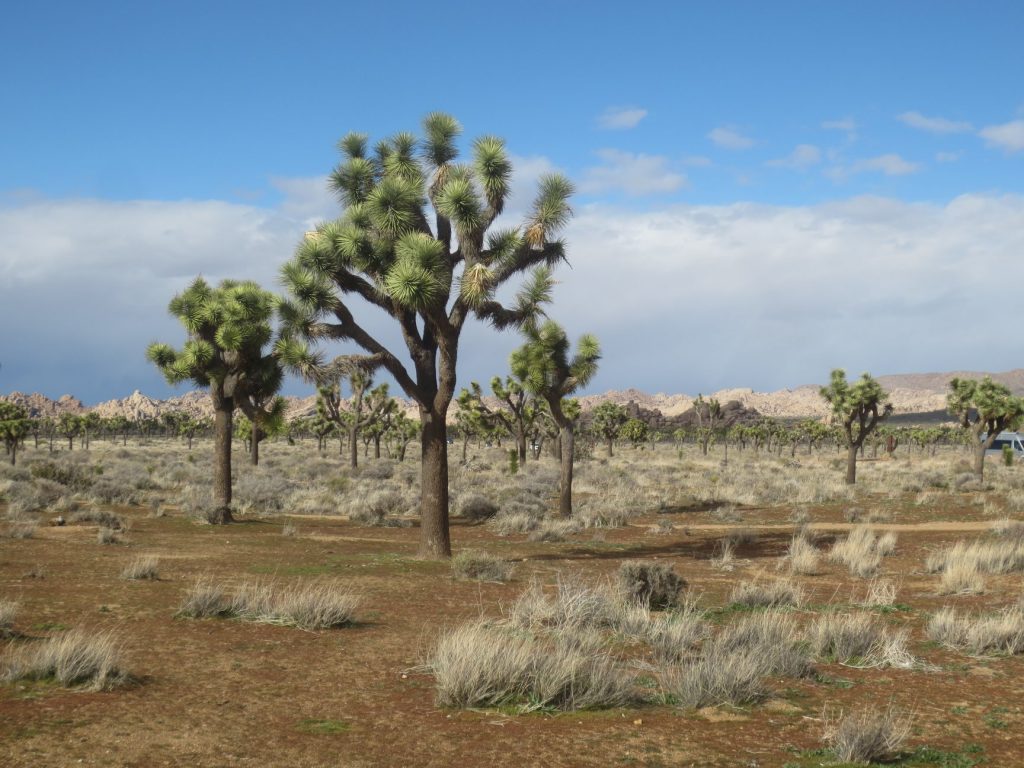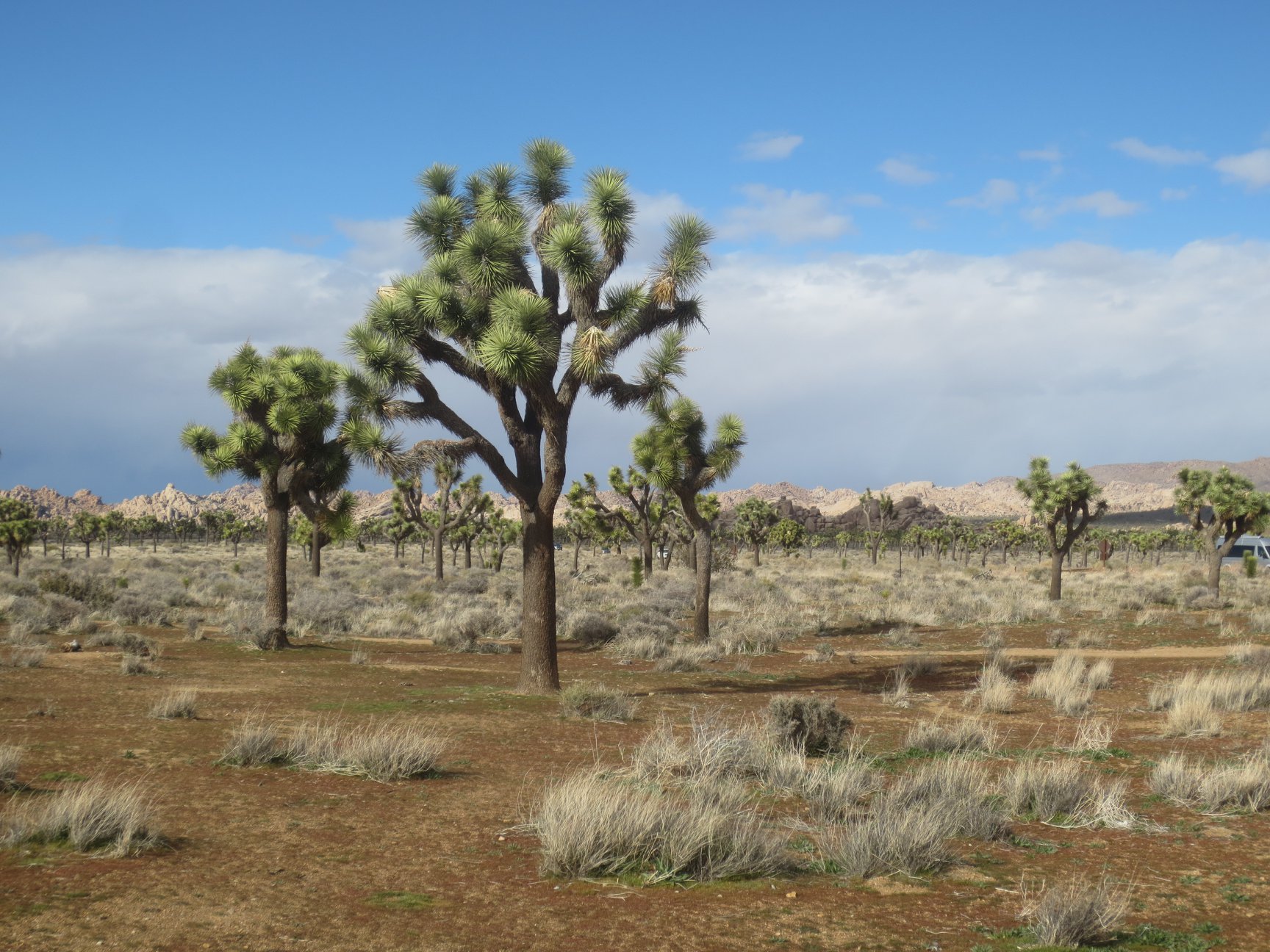 Conservationists behind the movement to make the Joshua Tree protected under the Endangered Species Act have said that removals have gone too far.
"These trees are surprisingly fragile," explained Dr. Amber Miller, a desert hydrologist who studies the affects of water in deserts in North America, to the Globe. "They have shallow root systems and are very susceptible to change. More development around them, we've found, means that they die faster. And ripping them out means changes to the area all around them, especially on animals that rely on them."
"And now they're disappearing more and more."
"That's very basically how it ecologically makes sense to protect them. Economically, the National Park and the surrounding undeveloped area are a huge draw for tourists and visitors. Keeping it pristine and full of Joshua trees would keep that major draw there and continue to bring business to the area. Any new buildings or land changes can be negotiated, perhaps with a tit for tat of having every tree torn down meaning a certain amount of land being under the protection of a conservancy or the national park, to help protect more Joshua trees and habitats."
"When they're put on the endangered species list, developers may be begging for this option."
Local activists have also pointed out that permits to remove Joshua trees are almost never denied, with Yucca Valley alone approving 147 permit requests this year so far with no denials.
Opponents say that the petition can do untold economic harm to area, impose greater land right restrictions
Local officials and developers have fired back that more protections could spell economic doom for the area.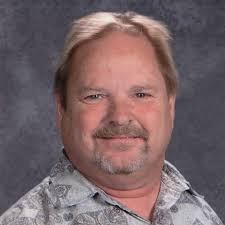 Yucca Valley Mayor Jeff Drozd has taken a middle of the road approach, supporting those who want to protect trees but also support property owners who want to do what they want with their land.
"I believe places like the Nature Conservancy do a great good for future generations, acquiring land by many methods and saving them for future generations as well as creating wildlife corridors," said Mayor Drozd in a Facebook post. "I support that and support the new plan if it left Cities, Towns and private land owners to adhere to local control and not just add red tape and delays and costs to end up with the same result in the end. Protect them everywhere else including all Government land, County, State and Federal."
However, Drozd has also said "I personally do not oppose protection of Joshua trees, but there is little regard for private property owners. The approval of the petition is "horrible for our town."
Paul Lin, a developer who has been involved in several desert projects, told the Globe that the approval of the petition would be one from which he and others would not recover.
"If the trees are protected like that, then there is no way we could remove them. It would either be build around them, not include parking lots, or a number of other solutions that would not be solutions at all.
"Many towns would see development end, or more realistically, there would be a massive buy-up and rezoning phase. Without any new construction or renovations due to tree protections, I don't know how we could build much of anything. Even with special permits, the cost would rise. If they try a plan where we donate land in place of trees, costs would still be high."
"Homeowners also couldn't renovate or put on additions if a tree was in the way. Any area with a wildfire that cleared the trees on available land would amount to a high bidding process. It would be madness."
The FGC is due to meet on this issue again sometime between September 17th and September 23rd, with many insiders hinting that the Commission will ultimately accept the petition. Should the petition be accepted, Joshua trees will be temporarily protected by the Endangered Species Act for one year while the FGC conducts a study on the trees. Should the study show a declination, the trees would be added permanently to the list, meaning removal of the trees would be virtually impossible to do legally and trump local ordinances that allow removals with permits.

Latest posts by Evan Symon
(see all)