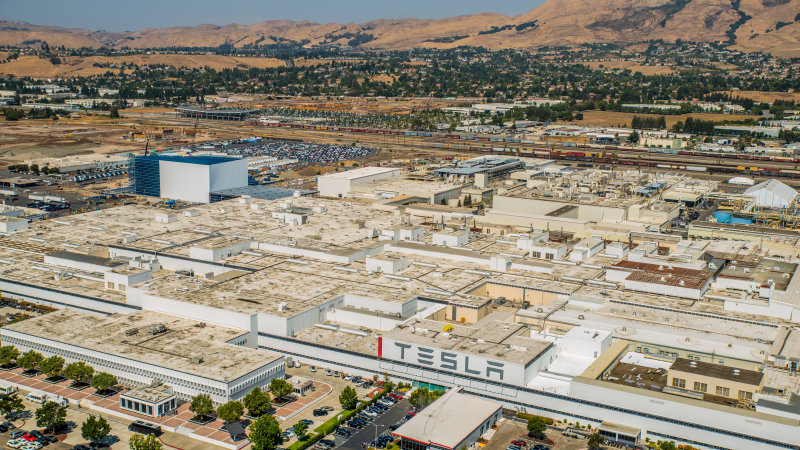 Fatal Tesla Crashes Under Federal Investigation Over 'Autopiloting' Feature
NHTSA investigations come only months before Tesla rolls out more driverless cars
By Evan Symon, January 3, 2020 3:18 pm
Three fatal crashes involving Teslas that possibly used the 'autopilot' feature are now under federal investigation.
Three deaths in less than a month
The crashes in December, which happened in Southern California, Indiana, and Connecticut, caused the deaths of 3 people. While the California and Indiana cases have only said it was 'probable' that autopilot was being used, the Connecticut crash confirmed the use.
"Autopilot" is a system in Tesla cars that assist drivers while driving and is generally seen as a major step to self-driving cars. Tesla has said that Autopilot does make vehicles safer but that it also doesn't prevent all accidents.
The National Highway Traffic Safety Administration (NHTSA) has been called on both the Southern California and Connecticut cases, and may be on the Indiana case soon as well. The Connecticut accident is being watched the closest due to concerns over the Autopilot feature.
The danger of public perception
"Autopilot can do things such as change lanes and keep a car in a lane without driver input," said car dealer Ryan Yeating. "It's several steps above cruise control since it actually does some of the driving."
"But I've seen something of a backlash against it. I've sold cars to drivers who said they didn't want anything like that because they said they were afraid they'd start looking at their phones more, or that not being constantly alert would hurt them."
"I can't say that this is happening, but I will say we need to look into this. And it needs to be fast. We fixed the problems of Pintos with their gas tanks near the bumper and early SUVs that rolled over on hard turns, but they are still remembered and scare people away."
"Driverless cars are most likely the future, or at the very least, cars that assist drivers more. And we don't need a driverless car that gets remembered as well as the Pinto because it's just going to scare people away even when it's all worked out."
An increase of Autopilot investigations
The NHTSA has been steadily investigating more and more Tesla crashes where Autopilot was on over the last 5 years but has yet to issue a warning or speak about any dangers in the car. However they have noted that Autopilot feature has been relied upon too heavily in several cases, including a 2018 Los Angeles incident where a Tesla crashed into a parked firetruck on a highway.
The crashes come at an inopportune time for Tesla, who plans on releasing more driverless cars in April to serve as taxis to compete against Uber and Lyft. With all of Tesla's manufacturing happening at their Fremont factory, any recall or halt on Tesla orders could hurt Fremont's largest employer and possibly cause hardships for Tesla's 10,000 workers there.
"Elon Musk and Tesla have to be worried right now," noted Angela Goodman, a consumer advocate in Santa Ana. "They've had several Autopilot fatalities and the government is looking more and more into the. Usually this only happens after a big incident is made public, like with what Ralph Nader did in the 60's. But this has been a constant string of incidents well reported by the news."
"The real question is how many more need to get hurt or die before they do something about it? When do they issue a special investigation or a recall or something? It took four years before Firestone tires were found to be a huge hazard in the 90's, so you'd think after four years of major issues with Tesla there'd be more than simple investigations."
Tesla has currently given no indications on changing or altering the Autopilot feature despite the rising number on investigations. The NHTSA has said that they will continue to investigate the Tesla Autopilot crashes across the United States.

Latest posts by Evan Symon
(see all)