FBI Busts San Francisco Public Works Boss Mohammed Nuru
Willie Brown crony, 'Mr. Clean,' charged with wire fraud, bribery, and using his position to benefit a Chinese billionaire
By Lloyd Billingsley, January 28, 2020 8:58 pm
Between 2013 and 2018, human waste incidents had increased by more than 200 percent, but San Francisco Department of Public Works had paid a public relations firm $408,745 to produce reports claiming that San Francisco was spotless.
FBI agents on Monday arrested Mohammed Nuru, San Francisco's director of public works. On Tuesday U.S. Attorney David L. Anderson announced that Nuru and restauranteur Nick Bovis have been charged with wire fraud in a scheme to bribe a San Francisco Airport Commissioner.
"The complaint describes a web of corruption involving bribery, kickbacks, and side deals by one of San Francisco's highest-ranking city employees," Anderson said in a statement.  "The public is entitled to honest work from public officials, free from manipulation for the official's own personal benefit and profit."
The complaint also charges Mohammed Nuru with "using his official position to benefit a billionaire in China who was developing a large multimillion dollar mixed-use project in San Francisco, in exchange for travel and lodging, high-end liquor, and other gifts and benefits."
According to KQED, the "charismatic" and "well-liked bureaucrat" Nuru has served four mayors but "has also been dogged by allegations of abusing public resources in the past."  The San Francisco Chronicle took up that theme in a February 19, 2004, report by Lance Williams and Mark Fainaru-Wada headlined, "Cleanup Wizard in a messy scandal. DPW aid has faced string of complaints."
Nuru was born in England, son of a British mother and a Nigerian father, and came to the United States to study landscape architecture at Kansas State University. He graduated in 1987 and supervised construction projects in the United States and Saudi Arabia. By 2000 Nuru had become an executive in the San Francisco Department of Public works and "there were complaints how the Mohammed Nuru, the dynamic protégé of Willie Brown, conducted the public's business."
According to the Chronicle, Nuru was a central figure in "alleged voting improprieties" in the runoff election won by Gavin Newsom. Nuru was also "subject of repeated complaints about alleged mishandling of taxpayers' funds." There were also complaints that he "bent civil service rules to replace city workers with trainees from the San Francisco League of Urban Gardeners, or SLUG, the nonprofit he formerly ran." Public officials were afraid to challenge Nuru according to the report because he was the mayor's protégé, and "everybody was scared of Willie Brown."
In 2004 Nuru drew fire for having city workers clear up a vacant lot hear his Bayview home at a cost of $40,000. According to a SFIST report, "under then-DPW Director Ed Lee and Mayor Brown, nothing became of the complaints." Nuru calls himself "Mr. Clean" and in 2011 Mayor Lee proclaimed him "a dedicated public servant who has proven over the last decade to be one of the hardest working city employees keeping San Francisco clean, green and beautiful."
As Daniel Greenfield of Frontpage Magazine reported last year, San Francisco is "covered in human waste" with 118,352 cases on the streets since 2011, the year Mohammed Nuru took over the city's Department of Public Works. Between 2013 and 2018, human waste incidents had increased by more than 200 percent, but DPW had paid a public relations firm $408,745 to produce reports claiming that San Francisco was spotless.
According to Greenfield, Nuru had been a Willie Brown campaign volunteer even before he became a citizen and was later embroiled in election controversy involving Newsom and Kamala Harris, whose events were packed with SLUG workers. Harris and Newsom called for a full investigation, Greenfield wrote, but "like all the other Nuru investigations, this one led to absolutely no meaningful results." The recent FBI investigation may yield different results.
According to the U.S. Attorney, if convicted on current charges Nuru and Bovis face a maximum sentence of 20 years in prison. The pair have been arraigned and released on $2 million bond each. Magistrate Judge Sallie Kim has scheduled both defendants for a court appearance on February 6.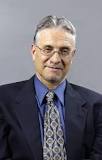 Latest posts by Lloyd Billingsley
(see all)