Sen. Dianne Feinstein Cries 'Racism' Over Coronavirus
California Senator also has a long association with Communist China
By Lloyd Billingsley, March 10, 2020 6:21 pm
"We've also seen a rise in racism toward Asian Americans because the virus is associated with China. This is unconscionable, and it's not the American way," Senator Dianne Feinstein told reporters last week. "People of all ages, races, and ethnicities are susceptible to this disease. Bigotry toward any one group for a virus they have nothing to do with makes no sense."
The California Senator did not cite specific examples of racism toward Asian Americans over the virus, which is more than "associated" with China. The virus originated in Wuhan, China, and has since spread to 70 countries. Those puzzled by Senator Feinstein's charges of racism might be unaware of her own long history of association with China.
Communist China received favored trade status largely due to Feinstein, who played down the regime's human rights violations by comparing Tiananmen Square with Kent State. In 1999, Feinstein spearheaded efforts to bring China into the World Trade Organization, which removed annual review of the regime's record on human rights and weapons proliferation.
"I've been coming to China for 31 years, so I'm not a newcomer," Feinstein told James Areddy of the Wall Street Journal during a visit to Shanghai in 2006. Areddy asked her about Tiananmen Square, then turning 21. "I think that was a great setback for China in the view of the world," Feinstein said. "It was just the PLA (People's Liberation Army)" and China "learned lessons from it." Still, Feinstein admitted, "we did not discuss it."
In 2014, on the 25th anniversary of the massacre, Feinstein issued a statement recalling "perhaps even thousands" of demonstrators killed. "I know of no other country that has made as much economic and industrial progress in the last 25 years than China. But what this anniversary reminds us is that progress still must be made in the areas of human rights, rule of law and governance."
The San Francisco Democrat did not chart any actual progress the Communist regime had made in human rights, rule of law, and governance, and on the 30th anniversary last June, no statement appeared from the senator. As Rosemarie Ho noted in The Nation, Democrats in general and Feinstein in particular have kept quiet about the democratic protesters in Hong Kong.
On the other hand, Senator Feinstein was one of the loudest voices for the charge that candidate and President Donald Trump was a Russian asset and puppet of Vladimir Putin. As that hoax unfolded, it emerged that Feinstein employed a Communist Chinese spy as her driver for almost 20 years.
This spy also served as in Feinstein's San Francisco office and even attended Chinese Consulate functions for the senator. The spy remained in place for three election cycles but Sen. Feinstein never faced high-volume charges of channeling foreign influence in American elections.
Feinstein, 86, was first elected to the U.S. Senate in 1992. She was reelected in 2018, beating out fellow Democrat Kevin de Leon, former California Senate president. 
With the coronavirus, meanwhile, Sen. Feinstein says two things are essential: "First that we do everything in our power to prevent the spread of this virus, and second that we not allow misinformation to make the situation worse."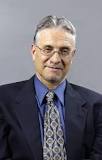 Latest posts by Lloyd Billingsley
(see all)