Is This the End of the World for California's Budget?
Tax increases might be whipping a dead horse
By Michael Genest, May 8, 2020 8:05 am
California Governor Gavin Newsom just announced a $54 billion budget  gap.  That's a two-year number comparable to the $60 billion gap that Gov. Arnold Schwarzenegger "solved" in 2009-2010.  It  represents about 26 percent of the total revenue projected for 2020-2021 in the budget released in January.
Gov. Schwarzenegger's "gap" was just under 60 percent in comparable terms. Gov. Pete Wilson found a 34-percent shortfall when he took office. So, we've been here before, and seen much worse.
That is not to say it's going to be easy and it certainly will not be painless. But, the pain will be much less than it could  have  been, thanks to former Governor Brown. Not only did he hold spending growth down to a dull roar, but he paid off all the accumulated budgetary debt  from the Davis and Schwarzenegger years.  More importantly, Brown built up a reserve that, if spent all at once this year, would cut Gov. Newsom's problem from 26 percent down to 17 percent.
So, what are the options for Gov. Newsom for "solving" a 26 percent, or 17 percent deficit? Of course, as a Democrat with a Democrat super majority, he'll look to tax increases. But under these circumstances, that might be whipping a dead horse. Plus, it's hard to imagine that even this bunch could find even more taxes to raise.
Then, don't forget about Proposition 98. Depending how the formulas work, it could allow a substantial cut to K-14. Of course, that would be a stop-gap because Prop. 98 would make the state pay it all back some day in the future.
On the other hand, teachers, unlike hair stylists and wait staff, did not take any pay cut, even though they too sheltered at home this spring. Of course, that will be a hard sell.
I hate to say it, but that leaves two classic "budget solutions:" federal bailouts and gimmicks. I think that some limited additional federal funds probably will be forthcoming, but no one should expect that will solve the problem.
Gimmicks on the other hand are a bi-partisan favorite. The thing about gimmicks is that it will be hard for most Californians to see them or to care about them. The other thing about gimmicks is that they set the state up for lingering problems for years to come.
If legislators and governors cared about budgetary sustainability, they would eschew such easy answers.  So, keep your eyes open; gimmicks it will be.
In the long run, of course, the solution to this problem can be augured by examining the entrails of the thing that made it – the shutting of businesses, and the crippling of the economy. It really can not be solved until the economy is back open and running. I see signs that Gov. Newsom gets that, although his recent decision to pile yet another burden onto businesses with his order allowing employees who contracted coronavirus to make workers' compensation claims makes me wonder.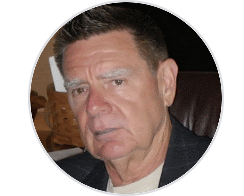 Latest posts by Michael Genest
(see all)