UPDATED: 458,000 Dead Persons Could be Mailed Ballots if CA Goes All-Mail in Nov 2020 Election
Gov. Newsom issues executive order requiring all CA voters to vote-by-mail
By Katy Grimes, May 8, 2020 7:04 am
UPDATED: May 8, 2020, 2:45pm
Watchdog group reports more than 458,000 likely dead or relocated persons will be mailed ballots; 24,000 will be mailed two or more ballots. 
Gov. Gavin Newsom signed an executive order Friday requiring every voter in the state to vote-by-mail in the November 2020 election, bragging that he is the first governor in the country to do this.
"Gov. Newsom boasts California is the "first state" to make this change," Assemblyman Kevin Kiley (R-Granite Bay) Tweeted. "Perhaps that's because other states are still functioning democracies, where new laws need to pass a Legislature."
The governor's executive order came on the heals of the Election Integrity Project of California's recent notice to Secretary of State Alex Padilla of the state's failure to comply with federal voter list maintenance laws.
EIPCa's report, based on its analysis of California's official voter registration file, includes evidence that the coronavirus-related proposal to mail ballots to all California voters has heightened the risks to the integrity of the November 2020 election:
Over 458,000 California registrants who have likely died or moved will be mailed ballots. These registrants have not voted or updated their registrations since November 2008 or prior. Though likely deceased or relocated, they remain classified as "active" status.
Almost 178,000 have never voted.
Almost 2,000 have birthdates indicating they are 105+ years old.
Over 38,000 Californians appear to have more than one voter registration.
24,000 of them will be mailed two or more ballots under an all-mail scenario, because they have more than one active registration each.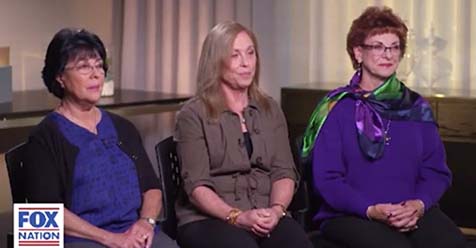 Gov. Newsom's announcement of the vote-by-mail order fails to address the hundreds of thousands dead or relocated, voters, or the multiple ballots 24,000 Californians receive.
"These are registrants with no apparent voting or updating of their registrations since Nov 4 2008 or before," EIPCa's Ellen Swensen said. "They likely moved away or died. But they are still in 'Active' status for some reason and would be mailed Vote-by-mail ballots in an all-mail November election, unless they are inactivated while eligibility is researched. They can still show up and vote in Nov while inactivated but will not automatically get a VBM ballot."
In March EIPCa exposed that 13 California counties now have more registered voters than eligible citizens, California Globe reported.
Mailing hundreds of thousands of ballots to non-existent addressees opens the door to election crime. Mass "seeding" of unclaimed ballots, coupled with ballot "harvesting" by unscrupulous operatives, is a significant risk to the integrity of the November election. Mailing two or more ballots each to thousands of duplicated registrants allows– even "invites" –voters to vote twice. California's SOS has already confirmed double voting in the March 3 primary by duplicated registrants who were mailed two ballots each.
"Federal law requires the state to maintain voter lists free of those who have died or relocated and to remove duplicated registrations," said EIPCa President Linda Paine. "This is especially critical under all-mail voting. Unless ineligible registrations are removed, hundreds of thousands of unclaimed ballots will likely go into circulation without chain of custody protections, due to state-sanctioned ballot harvesting. Defective laws and mismanaged voter rolls continue to risk the integrity of California's November election."
EIPCa's letter asks the SOS to work with the counties to investigate and remove all registrations found to be ineligible so they are not automatically mailed ballots.
"We simply cannot go all vote-by-mail in November unless and until California's voter lists are finally cleared of duplicated, deceased, relocated and other ineligible registrants," Swensen said. "This is especially important should Gov Newsom fail to ban November ballot harvesting due to virus concerns, which is the whole reason for all-mail voting in the first place."
The Election Integrity Project-California, founded in 2010, is a non-partisan, non-profit volunteer organization that advocates for citizens to become active participants in the electoral process, according to its website.
If you need to report voting irregularities, EIPCa has this Citizen Incident Statement.
Latest posts by Katy Grimes
(see all)