Justice Delayed for Slain Police Officer Ronil Singh
Gray Davis appointee delays hearing until March 2020
By Lloyd Billingsley, December 18, 2019 3:08 pm
As the Modesto Bee reports, Stanislaus County Judge Ricardo Córdova has postponed a preliminary hearing for accused cop killer Paulo Virgen Mendoza until March 10, 2020.
The hearing was originally slated for December 10, just short of one year since the crime. 
Ronil "Ron" Singh was a legal immigrant from Fiji who came to the United States specifically to become a police officer. As police are charging, last December 26 in Newman, CA, an illegal immigrant from Mexico calling himself Gustavo Perez Arriaga gunned down Singh during a traffic stop.
The shooter fled and seven other illegals aided his flight before police apprehended the suspect in Bakersfield. Stanislaus County Sheriff Adam Christianson charged that the state's sanctuary policies prevented the deportation of Mendoza before the December 26 shooting. Accused shooter Arriaga, also known as Pablo or Paulo Virgen Mendoza, had known gang affiliation and was illegally present in the United States.
Ricardo Córdova, judge in the case is a former public defender appointed as a judge in 2003 by Gov. Gray Davis. Deputy District Attorney Jeff Mangar, prosecutor in the case, objected to the postponement until March 2020. Mendoza's attorney Stephen Foley has entered a plea of not guilty for his client. Foley claimed he needed more time to review evidence, and the Davis appointee granted the request.
That marks something of a contrast with Sutter County Judge David Ashby, a 2016 appointee of Gov. Jerry Brown. In May, Ashby granted bail to Ismael Huazo Jardinez, a false-documented illegal charged in a triple vehicular manslaughter and felony DUI in Knight's Landing. Huazo Jardinez jumped bail and fled but was apprehended by ICE and now faces weapons charges for stolen firearms in his possession.
In late October, police are charging, Mexican national Juan Carlos Vasquez Orozco gunned down El Dorado County deputy Brian Ishmael. Orozco and accomplice Ramiro Bravo Morales were both illegally present in the United States.
Police from across the state attended the funeral of deputy Ishmael. Gov. Gavin Newsom was a no-show but his office claimed a public safety official had presented a letter to the family on behalf of the governor.
In August, the Newman Police Department unveiled a memorial with Ronil Singh's picture. Singh's young son pulled back the flag covering the monument honoring his father. Newman Police Chief Randy Richardson told Fox News "It's like tearing off the Band-Aid as they say. It's a difficult process but a great honor also."
Singh was popular in the Central Valley community, where he had served since 2011. Local resident Loveada Fresquez told reporters, "He was a good man."
Attorney General Xavier Becerra and Gov. Gavin Newsom, both supporters of California's sanctuary law, did not attend the event or the funeral of police officer Singh. Neither official has publicly decried the officer's murder as an example of "gun violence."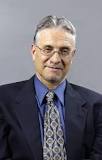 Latest posts by Lloyd Billingsley
(see all)