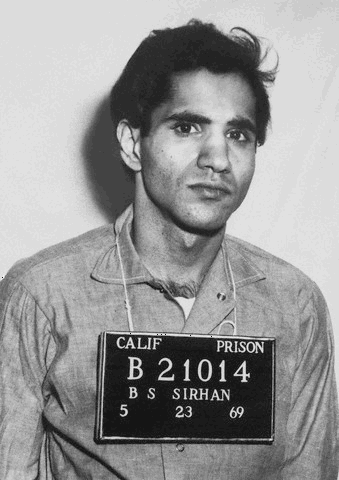 Kennedy Assassin Stabbed in California Prison
Sirhan Sirhan gunned down the California Democrat primary winner in 1968
By Lloyd Billingsley, September 3, 2019 7:30 am
As KABC San Diego reports, "Sirhan Sirhan, who is serving a life sentence for the assassination of Sen. Robert F. Kennedy, was stabbed in the neck and badly wounded at a San Diego prison." The attack took place last Friday afternoon, more than 50 years after the assassination that put Sirhan in prison.
Sirhan Sirhan was born in 1944 in Jerusalem, in 1948 under control of Jordan, which the following year granted citizenship to those born in what is now the West Bank. During the 1950s Sirhan and his family moved to the United States and settled in Pasadena, California, where Sirhan attended Pasadena City College and worked in horse stables.
After the Six Day War in June, 1967, Sirhan became more vocal in his opposition to Israel, which took control of the Gaza Strip, West Bank and other territories. During his presidential campaign of 1968, Robert F. Kennedy came out as a strong supporter of Israel.
June 4, 1968, marked the one-year anniversary of the Six Day War. Kennedy had just won the California Primary and gave a speech at the Ambassador Hotel in Los Angeles. As Kennedy left the event just after midnight, Sirhan shot the presidential candidate. The shooter was quickly tackled by former NFL lineman Roosevelt Grier and Olympic decathlon champion Rafer Johnson. Kennedy died on June 6, only five years after Lee Harvey Oswald gunned down his brother John F. Kennedy in Dallas.
As in 1963 with JFK, conspiracy theories surged about the shooting of Robert Kennedy, who had served his brother as Attorney General. Sirhan confessed to the killing and said he did it for "his country." He was convicted of murder in 1969 and sentenced to death but like Charles Manson Sirhan caught a break when California eliminated the death penalty during the 1970s.
Repeatedly denied parole, the Kennedy assassin had been kept in a protective unit at Corcoran Prison, once home to Charles Manson and mass murderer Juan Corona, both now deceased. In 2013, Sirhan gained a transfer to the Raymond Donovan Correctional Facility near San Diego, "a multi-mission institution" that houses levels I, II, III and IV inmates and provides mental health and rehabilitative programs.
The Donavan facility is also home to Daniel Marsh, who in 2013 at the age of 15 murdered Oliver Northup, 87, and Claudia Maupin, 76, in their Davis home. Last year Marsh gained a "transfer hearing" under the 2016 Proposition 57 and his attorneys are now trying to get him resentenced retroactively as a juvenile under SB 1391.
That measure, signed by Gov. Jerry Brown last September, prohibits the prosecution of those under 16 as adults, whatever the gravity of their crime. Under SB 1391, anyone under the age of 16 could murder any presidential candidate, in the style of Sirhan Sirhan, and gain release at the age of 25.
The Robert Kennedy assassin survived the stabbing but at this writing prison authorities have not identified his attacker.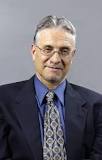 Latest posts by Lloyd Billingsley
(see all)