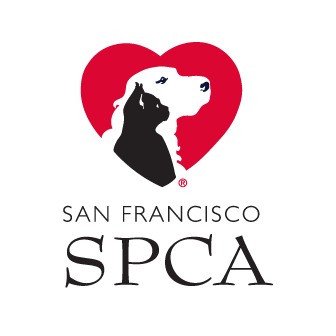 Lawsuit To Continue, Expand Veterinary Telemedicine Filed in Federal Court
Vets, pet owners want to make temporary veterinary telemedicine rules permanent
By Evan Symon, May 3, 2021 11:45 am
A federal lawsuit was filed on Monday against the state by the San Francisco Society for the Prevention of Cruelty to Animals and several veterinarians and pet owners over keeping in place and expanding on veterinarian telemedicine.
During the COVID-19 pandemic, a temporary rule was put into place that allowed vets and vet offices to use telemedicine methods such as by phone or videoconference to examine animals who were already listed patients. However, that rule, passed in June 2020, is set to expire soon, and never covered initial visits, which the Veterinary Medical Board said were essential to be in-person. According to the board, feeling the animal, listening to heart and lungs, and checking the eyes and ears, all needed to be done by a vet in-person.
Other reasons, according to the lawsuit, include the need for in-person visits due to animals being unable to talk, and vets being needed to find out what exactly is wrong without communication.
The lawsuit argues that pet owners and veterinarians have a right to telemedicine due to the 1st amendment and the right of free speech. Equal protection violations were also given, saying that while doctors can treat patients via telemedicine, vets can't do the same despite the identical function. Those restrictions and violations, the suit continues, only hurts animals further.
"California's restrictions cause unnecessary harm to veterinarians and their clients and unnecessary suffering in animals," said a draft of the lawsuit. "The regulation hinders the communication of vital medical advice that would help animals. People live in a world that has grown daily accustomed to medical appointments, court hearings, and classroom instruction conducted by Zoom and other online teleconference platforms. The state veterinarian board has arbitrarily deprived veterinarians of the opportunity to speak with clients using modern telemedicine communication methods, like Zoom, that are available to doctors who care for human beings, and which have become increasingly valuable and essential tools to the delivery of safe and comprehensive healthcare."
As for animals being unable to speak for themselves, the plaintiffs contend that telemedicine if often used with patients who can't speak, such as infants and debilitated people, with family or guardians relaying sometimes complicated information through a service such as Zoom or Skype.
"In light of California's treatment of telemedicine for humans, that rationale makes little sense," added the lawsuit.
A question over veterinarian telemedicine
The SPCA noted that telemedicine has proven itself to be crucial during the pandemic, and would remain vitally important even after the pandemic.
"People can use telemedicine for themselves and their children, so why not for their pets?" asked San Francisco SPCA general counsel Brandy Kuentzel on Monday. "Telemedicine can be a vital tool to improve the lives of pets and the people who love them."
Different ailments and issues, such as high anxiety in pets during initial vet visits, difficulty in walking or travelling for some animals that may make visits difficult, and other factors where bringing an animal in may prove more detrimental were also brought up.
"Due to the state's restrictions, veterinary-care providers like S.F. SPCA and the veterinarians they employ are forced to turn away clients and patients who, due to their limited mobility or remote living situations, cannot physically travel to their clinics to establish an in-person relationship with those providers," added the lawsuit.
Many vets who are not involved in the lawsuit remain mixed on telemedicine, pointing out many pros and cons to the services.
"It's really a case-by-case basis on whether they should come in or not," Dr. Catherine Dunn, a veterinarian of almost 30 years, told the Globe Monday. "You can't have a blanket law or something that says you can call in for whatever reason, because there are many things, especially in initial checkups, we need to see in-person. We need that information to work with, and mistakes can be made over the phone, especially if we have no information to work with. For some animals, especially smaller ones for example, getting a mistaken weight reading of only a couple of pounds by the owner over the phone can drastically change everything from medication dosage to dietary changes."
"But we shouldn't ignore telemedicine either. We've done it more during the pandemic, and pets I normally saw as skittish look a lot more relaxed, and we've had some good back and forth with owners on many things on their pet."
"Vets should decide on a case-by-case basis. If it's nothing serious and it can all be communicated okay, then yes, definitely hold it over Zoom if they so want. But if it's a complex issue, or the owner has difficulty in hearing and can't use videoconferencing well, or even if a call is going great but the owner discovers something important during an online session, like feeling an unidentifiable lump on their dog or cat, then they need to come in."
"We need both remote and in-person, and we need to keep it variable to find the best possible care."
The lawsuit is expected to be heard in court later this year.

Latest posts by Evan Symon
(see all)