New Memorial to Corporal Ronil "Ron" Singh Gunned Down by an Illegal Immigrant
Cornfield maze near Modesto recalls slain police officer as 'a good man'
By Lloyd Billingsley, September 8, 2019 9:55 am
This month a new memorial to slain Newman police officer Ronil Singh opens on Dutch Hollow Farms near Modesto. Owner John Bos told CBS News that on September 28, "Corporal Singh's wife and child will be the first to walk into the corn maze" bearing the image of the slain officer.
"He lived not too far from where I live in Modesto," Bos told CBS, "and he's also been here to the farm buying tulips during tulip season."
Ronil "Ron" Singh was a legal immigrant from Fiji who came to the United States specifically to become a police officer. Last December 26 during a traffic stop, Singh was gunned down by an illegal immigrant from Mexico calling himself Gustavo Perez Arriaga, who later claimed his real name was Pablo Virgen Mendoza.
The shooter fled and seven other illegals aided his flight before police apprehended him in Bakersfield. Stanislaus County Sheriff Adam Christianson charged that the state's sanctuary policies prevented the deportation of Mendoza before the December 26 shooting.
In August, the Newman Police Department, unveiled a memorial with Singh's picture. Singh's young son pulled back the flag covering the monument honoring his father. Newman Police Chief Randy Richardson told Fox News "It's like tearing off the Band-Aid as they say. It's a difficult process but a great honor also." Singh was popular in the central valley community, where he had served since 201. Local resident Loveada Fresquez told reporters, "He was a good man." 
Accused shooter Arriaga, also known as Mendoza, had known gang affiliation and was illegally present in the United States. His case is being handled by Stanislaus County Superior Court Judge Ricardo Cordova, a former public defender appointed as a judge in 2003 by Gov. Gray Davis. As the Modesto Bee reports, the judge has scheduled Mendoza's preliminary hearing for December 10.
On September 28, meanwhile, admission will be free for the Ronil Singh memorial at Dutch Hollow Farms near Modesto. Donations will go toward the Corporal Ronil Singh Memorial Fund.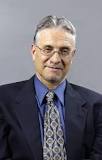 Latest posts by Lloyd Billingsley
(see all)