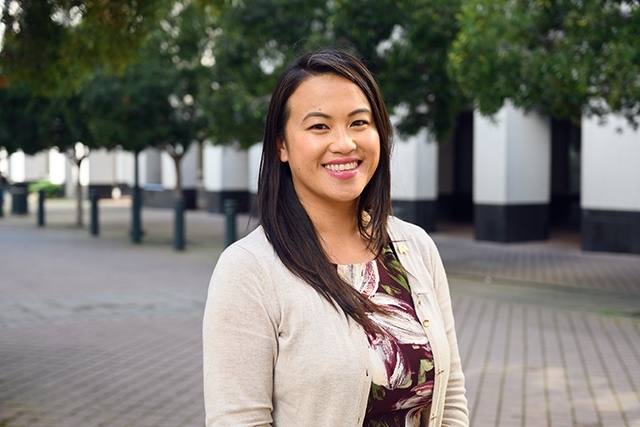 Oakland City Council Adds New Police Academy, More Officers Due To Rising Crime Rate
Only two council members voted no on the resolution saying that the new academy would not solve the rise in crime
By Evan Symon, September 23, 2021 2:30 am
The Oakland City Council approved a resolution on Tuesday that, due to a shortage of officers and a rising crime rate, a fifth police academy is to open in the city to boost the number of police officers by 2022.
The resolution, which received only two "no" votes, directs the city to use funds saved from current Oakland Police Department (OPD) vacancies to create another academy and look into a possible sixth academy next year. Due to more female officers entering the OPD in recent years, the resolution also will look into providing childcare to all police trainees during the 27-week long academy.
In addition to the officer shortage and the rising crime rate, which includes a large jump in gun-related crimes such as armed robberies and homicides, city officials wanted to keep the parcel tax from the 2014 Measure Z, which provides funding to police and community services, alive. As Measure Z requires a minimum of 678 active officers to keep the funding active, and estimates showing that the OPD may be below that number as soon as November due to many recent retirements and resignations, at least one more academy was needed.
The push for more police also comes after a year in which the city nearly defunded the OPD out of $18 million. Following the George Floyd protests last year activists and many Councilmembers in Oakland pushed for a massive defunding of the force, with the Council even going so far as to approve it in June 2021. The plan was to divest that money into community services. However, the rise in crime quickly reversed this, with the OPD budget actually going up by $9 million with $18 million going to community measures through other funding. But it came with a price – 50 officers had to be cut from direct 911 responses, and a wanted increase of police academies by Mayor Libby Schaaf was not given.
With less officers, crime rates shot up by 50% within a few months.
"It was already bad, but getting rid of officers made it worse," explained Darnell Kenton, a former activist in Oakland who was initially for police cuts, to the Globe on Wednesday. "A lot of us were thinking that these cuts would stop police brutality and instead lead to more community safety measures. But we all immediately saw what that kind of thinking would do."
"A lot of people here were justifiably horrified what happened to George Floyd and Brianna Taylor and others. But we didn't realize  how much the police were needed here. Where I had spray painted ACAB on a wall last June, I was washing it off last month."
A new police academy for Oakland, more police following a 50 officer cut 3 months ago
While Mayor Schaaf's proposal for more academies was turned down in June, council members noted this week that this measure was more financially sound and focused more on better policing. Council members also noted a higher increase of constituent calls complaining about more crime in their areas due to less police on the streets.
"When your home is broken into or you hear gunshots outside your door, or when walking to your car alone at night, you want to feel safe," said Councilwoman Sheng Thao on Tuesday. "I've heard from constituents for months that when they hear gunshots and call 911, they don't get a response."
According to Thao, the new resolution will help also bring in more local Oakland and East Bay candidates and will help reflect the diversity in Oakland better with local academies.
"The gun violence has been relentless this year," added Councilwoman Treva Reid.  "We have had enough. My heart hurts for us, and we need help."
Only Council President Nikki Fortunato Bas and Councilwoman Carroll Fife both voted no on the resolution, saying that the new academy would not solve the rise in crime and that more funding was not working.
"Our communities demand peaceful, safe neighborhoods, fair treatment and more importantly, results," said Fortunato Bas. "We need effective, accountable policing, a police force that is better able to focus on solving serious and violent crime. The status quo is not yielding results."
The added fifth academy is expected to be set up soon.

Latest posts by Evan Symon
(see all)