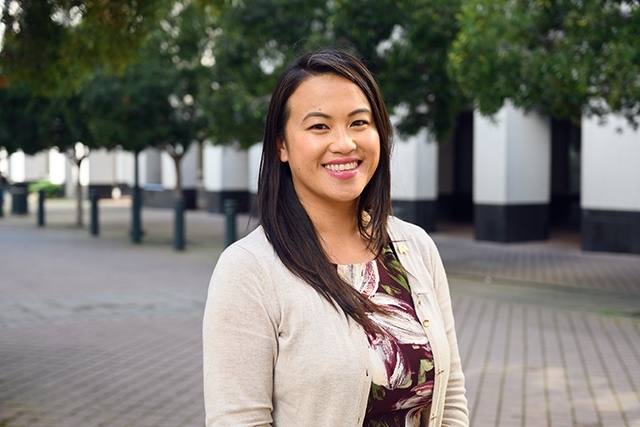 Oakland Councilwoman Sheng Thao Enters 2022 Oakland Mayoral Race
'Taylor has a strong base in the historic but dwindling African-American community'
By Evan Symon, November 11, 2021 2:15 am
Oakland City Councilwoman and current Council President Sheng Thao announced on Wednesday that she would be running for Mayor of Oakland in 2022.
The daughter of refugees from Laos, Thao graduated from Merrit College and, later, from UC Berkeley with a legal studies degree. In 2018 she was elected to the Oakland City Council, becoming the first Hmong-American to be elected to a city council in California. Currently, Sheng is the Chair of the Rules and Legislation Committee, a member of the Finance, Public Works, Education Partnership, and City/Port Committees, and is a representative at the Alameda County Transportation Commission.
While Thao has been noted for being a strong advocate for affordable housing and homeless issues, Thao has also been a part of some scandals in Oakland in the past. The most prominent of these incidents, a 2020 scandal where allegedly laundered money was given out as political contributions, had Thao listed as a recipient by an Oakland ethics commission.
Despite these issues and only serving one term as a Councilwoman, Thao said on Wednesday that she is ready to become the next Mayor of Oakland.
"My life experiences, my deep understanding for the challenges facing our communities and the effective record I have for progressive change truly has allowed me to prepare to lead as Oakland's next mayor," said Thao on Wednesday. "Nobody will fight harder for Oakland than I will."
"My values, commitment to service, and drive to make a difference are rooted in where I come from. As a Councilmember, I'm inspired every day about the chance to make change for those who need it most. And I've shown it's possible to be both progressive and effective at City Hall. That's how I've brought the Council together to break gridlock and deliver real progressive victories on affordable housing, homelessness, and public safety."
Thao immediately received multiple endorsements on Wednesday, including multiple unions, former Councilman Dick Spees, Assemblywoman Mia Bonta (D-Oakland), and California Attorney General Rob Bonta backing her candidacy.
"Sheng Thao's life experience, her deep understanding of the challenges facing our communities, and her broad record of progressive change at City Hall have prepared her to lead this great city," stated Attorney General Rob Bonta. "Sheng is the true public safety candidate, because she knows we need better public safety, not just more officers on the streets. She knows we need prevention, community investment, and to address the root causes of crime to stop the violence. When she is mayor, I look forward to working with Sheng on smart, sensible, progressive solutions to make Oakland safer and more just for all."
Other Oakland Mayoral candidates
Thao joins multiple other Mayoral candidates who have already declared their own runs in 2022, including fellow Councilman Loren Taylor, Labor Union Attorney Allyssa Victory, and homeless activist Derrick Soo. Other likely candidates who may declare soon include City Councilwoman Rebecca Kaplan who ran for Mayor before in 2010 and 2014.
Local political experts note that the race, with all current candidates, will likely come down to Taylor and Thao.
"It's really coming down to what Oakland really wants," said Angel Beck, an Alameda County policy consultant to the Globe on Wednesday. "Taylor is a little more moderate and has a strong base in the historic but dwindling African-American community. Thao speaks more to the younger, Asian, and liberal crowds but may face some hurdles due to her more progressive public safety ideas that are currently going through the wringer across the Bay in San Francisco. Although, to be fair, she has been trying to improve her image on this recently by doing things like backing a new Oakland police academy in the Council."
"The election is a year away now, will pretty much decide where Oakland is going in the 2020's. Will it become more gentrified? Will it become more prominently white, Latino, and Asian? Will they keep any major sports teams? Will they save tech? There's a lot on the table, and the next Mayor will be sitting at the desk for all that."
The 2022 Oakland Mayoral election, which will replace the current termed-out Mayor Libby Schaaf, will take place on November 8, 2022.

Latest posts by Evan Symon
(see all)