Permitting Reform is Key to Protecting Ratepayers in the Golden State
As California's electrical grid struggles to meet customer demand, natural gas has become increasingly important to backstop wind and solar
By John Doolittle, September 7, 2022 7:16 am
We often take for granted the importance of energy. For millions of Americans, energy is defined as a flip of a switch or click of a button. Energy is what powers our cars, lights our homes, and keeps many of us cool in the summer and warm during the winter months.
Behind the scenes, there is a vast workforce and industry that works tirelessly to keep America running. But for months, energy experts and producers have sounded the alarm bell that we are amid an energy crisis. Between inflation and excessive regulation on the oil and gas industry, consumers are seeing their prices rise and producers are struggling to meet demand.
The latest effort Congress has undertaken to address these issues was the recently passed and inaptly named Inflation Reduction Act (IRA). Unfortunately, the bill does little to help address the inflationary pressures Americans are experiencing on most consumer goods and inexplicably raises taxes on the oil and gas industry, among many other unfortunate provisions. Yet despite these flaws, there may still be an opportunity to reduce the cost of energy through the expansion of some energy-related tax credits in the bill. A corresponding vote that has been promised on energy permitting reform may also help bring energy costs down by tackling one of the most glaring issues currently facing the industry.
In exchange for his vote in support of the IRA, Senator Joe Manchin (D-WV) worked with Democratic Senate leadership to create a framework for streamlining the existing permitting process and reforming reviews under the National Environmental Protection Act (NEPA). The federal law that requires agencies to assess the environmental, social, and economic impact of permitted infrastructure projects or actions prior to making an approval or rejection decision. Since the law was passed fifty years ago, it has evolved into a set of regulations as well as extravagant and excessive methods of assessing environmental impacts that have delayed major infrastructure projects and significantly prolonged the decision-making process. These delays have harmed in turn America's domestic energy industry.
The reform framework that Senator Manchin has outlined could expedite projects across the country, helping to keep energy prices down and supporting electric grid reliability. It would also allow domestic producers to continue to create well-paying jobs and deliver accessible energy to Californians and Americans across the country. But in a concerning twist, it appears that the Senator's colleagues may now be reneging on their promises to bring the framework up for consideration.
To date, provisions related to the agreement have not been acted upon in the Senate. In the House of Representatives, meanwhile, the Democratic chairman of the Natural Resources Committee Raul Grijalva of New Mexico recently told reporters that, "I didn't shake hands" on any such agreement. He is part of a handful of House Democrats who are now looking to bring up permitting reforms as a separate vote instead of tying it to a government funding bill that could be a vehicle for such reforms to be passed over the objections of Congressional progressives.
Failure to pass permitting reforms would leave us relying increasingly on foreign nations and adversaries for natural gas. This circumstance is risky, as we see presently see war and soaring inflation abroad with no immediate prospects for improvement. Closer to home here in California, residents of the Golden state will also feel the negative impacts of such a decision. As the state's electrical grid struggles to meet customer demand, natural gas has become increasingly important to backstop wind and solar as well as other traditional power sources that are being retired. Ensuring that natural gas prices remain stable and low in addition to fast-tracking new natural gas projects will be key to strengthening grid integrity and keeping energy costs low for ratepayers.
Strengthening America's energy security and encouraging responsible development of such resources on federal lands should be one of the top priorities of the federal government. While Democrats in Washington have historically been skeptical of such projects and reforms, policies to streamline the permitting process should be encouraged and enacted into law as quickly as possible. It is beyond dispute that growing safe energy infrastructure is key to keep America, and the Golden State, moving forward.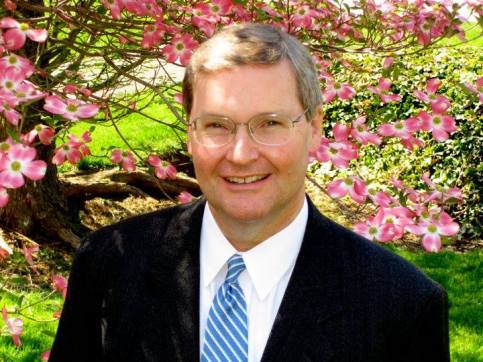 Latest posts by John Doolittle
(see all)