Republicans Aim To Be Hunter Killers
The greater threat maybe the 2018 loser, Democrat Ammar Campa-Najjar
By Lloyd Billingsley, September 27, 2019 10:45 am
In California's 50th district, Republicans Darrell Issa, Carl DeMaio and Brian Jones are challenging incumbent Duncan Hunter, who faces trial on corruption charges. Democrat Ammar Campa-Najjar, who lost to Hunter by only 3.4 percentage points last year, is also in the race, with a new take on the story that caused him trouble last year.
"Grandson of Munich Massacre Terrorist Is Running for Congress," headlined a February 2018 report in the Israeli Haaretz. As the story explained, Muhammad Abu Yousef al-Najjar was a commander of Black September, the Palestinian terrorist cell that abducted, tortured and murdered 11 Israeli athletes at the 1972 Munich Olympics.
When the grandfather's role at Munich could not be denied, Campa-Najjar said he had "hoped this tragedy wouldn't be politicized." When Hunter raised the issue, local and national media blasted him as Islamophobic, racist, and desperate.  Hunter narrowly prevailed but Campa-Najjar is back, with a new outlook on his grandfather.
"I accepted the premise that my grandfather was absolutely the mastermind or involved in the Munich attack," Campa-Najjar told Newsweek in July, "And if he was, hell, I would be the one to take him out." On the other hand, "Now, I found that it's disputed. So, upon that evidence, you can't have your beliefs immune to evidence."
New York Times Magazine writer Ronen Bergman contends that Abu Yousef al-Najjar was not involved in the Munich terrorist attack nor part of Black September. On the other hand, Barton Gellman wrote in the Washington Post in 1996, Muhammad Yusuf al-Najjar, "was a senior leader of the PLO's Black September extremist wing. He helped plan the attack at the 1972 Munich Summer Olympics that killed 11 Israeli athletes."
Gellman's 3,000-word piece also cited Campa-Najjar's father Yasser Najjar, then 34 and a government planning official in Palestine. He was "proud of his father and refuses to accept that killing athletes was more repugnant than the violence of Israeli occupation over the years." Muhammad Yusuf al-Najjar "was a different generation. We will never measure up to him and people like him." Gellman does not chart Yasser's Najjar's move to San Diego, California, nor his son Ammar, born there on February 24, 1989.
After Israeli commandos killed Muhammad Yusuf al-Najjar and his wife in Beirut, Pedro Gonzalez notes, Yasser al-Najjar lived in Egypt until 1981, when he moved to San Diego County and met his wife Abigail. How the son of a high-profile terrorist managed to enter the United States is a matter of some mystery, and so are his trips to Gaza. According to the San Diego Union-Tribune, "Yasser al-Najjar later moved from California to Gaza," and "Campa also lived there from ages nine to 12 before returning to San Diego just before the Sept. 11, 2001, attacks."
According to the "Meet Ammar" section of his 2018 campaign website, Ammar became a "youth leader," and graduated from San Diego State University "after taking time off to help reelect the president." Then "following the election, Ammar secured a White House position in the Executive Office of President Obama." In 2012, nothing emerged about the PLO terrorist connection, and the American establishment media did not break the story in 2018.
In 2019, the progressive San Diego County Democrat is skeptical about his grandfather's involvement in the 1972 Munich massacre and upbeat about his chances in 2020.  According to Robin Abcarian of the Los Angeles Times, Ammar Campa-Najjar has been telling voters, "Whether in two years, four years, or 10 years. I'm going to be your congressman one day."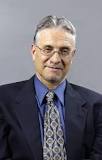 Latest posts by Lloyd Billingsley
(see all)