San Francisco Puts Forward New 'Congestion Pricing' Plan For Parts of the City
If approved by Supervisors, plan could be implemented in city within three to five years
By Evan Symon, July 27, 2021 11:18 am
On Monday, the San Francisco County Transportation Authority (SFCTA) released its latest plan to reduce traffic congestion in the city by charging a per-vehicle congestion fee.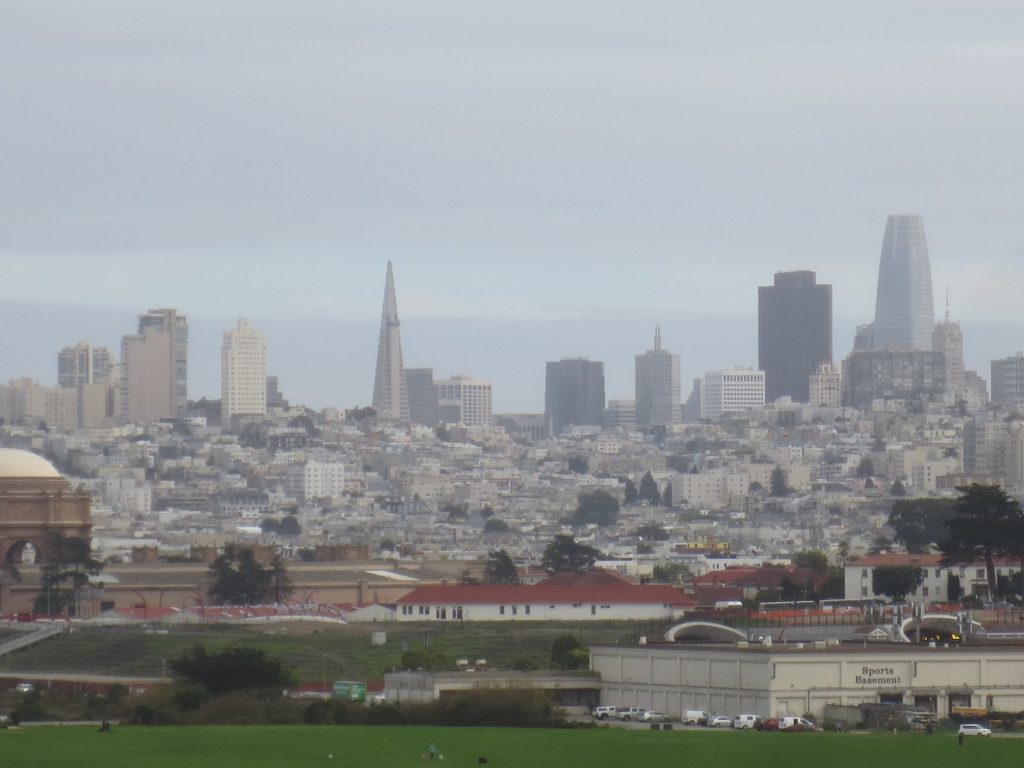 According to the most recent proposal by the Authority's Downtown Congestion Pricing Study team, the standard price to enter the pricing zones would be $6.50. However, this price would be highly variable, with a sliding payment scale for those who fall in between: commuters making $100,000 or more a year paying the full price, those making under $46,000 a year not paying at all. Other discounts to possibly reduce the cost even more might also be added, such as for disabled drivers, drivers who already paid bridge tolls entering the city, and residents who happen to reside in the pricing zones.
Two pricing zones are currently being looked at. One zone would cover the downtown area, branching out to include famed areas such as the Financial District, Chinatown, and the Tenderloin. The other larger zone would include an area to the north, rounding up areas such as North Beach, Russian Hill, and Fisherman's Wharf, as well as another area to the south.
Charges to enter these areas would only apply on peak weekday times, with the fee to be implemented for vehicles entering between 6:00 a.m. and 9 a.m., and then between 3:30 p.m. and 6:30 p.m. More routine services such ride-share vehicles would be added to the fare, but taxis would be exempt. Delivery vans and other similar services were not mentioned, putting into question whether fees would be carried over to the customer in delivery scenarios.
"Since you are charging a fee it disincentives people to drive into an area at a certain time," said SFCTA Communication Director Eric Young in a statement. "[Taxis] are going in the zone so often that their activity is contributing disproportionately to congestion downtown."
San Francisco has been looking into a traffic congestion charge for nearly two decades due to high amounts of gridlock in these areas. Current iterations of the plan by the SFCTA borrow heavily from existing congestion charge programs in cities such as London, as well as the one to be implemented in New York City in 2023. The current effort has been lauded not only for being projected to reduce traffic gridlock in the main areas of the city, but would also help reduce traffic pollution and reduce pedestrian fatalities.
"We know these fees can financially harm some people," German traffic advisor Peter Becker, who has helped over see some traffic congestion fee programs in cities in Germany and the Netherlands, told the Globe on Tuesday. "But people quickly get used to it, budget for it, and in the long-term, have saved them money and time by making more free parking available and other benefits."
Many also pointed out the benefits that the fees would fund such as improved roads and better transit options.
"The money that could be raised from congestion pricing would go to making other forms of transit better like muni service," added Young.
Plusses, minuses to San Francisco congestion charge plan
However, many are concerned with the lost of commerce, especially in the wake of the pandemic, as well as the impact to lower-income residents despite receiving reduced or waived congestion fees.
"The city has been pricing out people for years," noted city activist and community organizer Juan Paul Salazar to the Globe on Tuesday. "The Mission District has become less Latino, Chinatown has become less Chinese. A lot of neighborhoods are already gone, like several African-American and Filipino areas. Even though they're saying we won't be affected, we will be. We always are."
"More cars won't be allowed in, so that means fewer people passing by us. That means less business. Foot traffic and mass transit traffic works, but not everywhere. So if this goes into place, it's just going to continue San Francisco's march into being for wealthier and wealthier people. Remember, this is a city where if a household is making over $100,000 a year they can still qualify for housing assistance."
Other experts countered that the removal of highway projects in the 1990's such as the Embarcadero Freeway removed pieces of infrastructure that carried large numbers of vehicles and replaced it with streets designed to carry far fewer vehicles.
"It made the city more beautiful, granted, but the city just didn't really want to see what would happen once those highways were gone and where the cars would go," Frida Thompson, a city planner in Los Angeles, said in a Globe interview. "What they got was cars and a big traffic problem in those same areas where they are now trying to put in this traffic fee. They are trying to solve a problem they created."
The congestion fee is expected to go before the Board of Supervisors by the end of the year, and if ultimately be approved, be implemented in the city within three to five years.

Latest posts by Evan Symon
(see all)