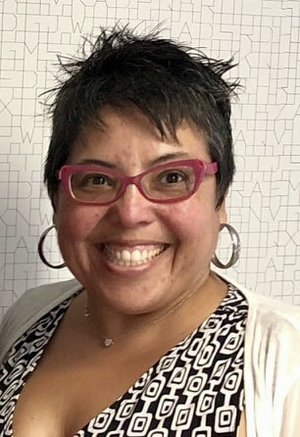 State Fines Amazon $6.4 Million Over Wage Theft Violations
Amazon, Green Messengers failed to give drivers breaks, proper wages for nearly 2 years
By Evan Symon, March 9, 2021 2:36 pm
On Monday, the California Labor Commissioner's Office announced that it is fining Amazon and Amazon delivery contractor Green Messengers a total of $6.4 million for wage theft violations.
According to a release by the Department of Industrial Relations, the Labor Commissioner's Office found that between April 2018 and January 2020, 718 drivers in Los Angeles, Orange, and Riverside counties had not been given breaks while driving, had not paid drivers for the extra work, and due to working 11 hours or more frequently, had not been paid overtime. The year-long investigation also found that Green Messengers drivers had not been given correct pay statements to the effect of their extra work.
While Green Messengers was liable for the violations, Amazon was automatically liable as well, due to passage of AB 1897. Passed in 2014 and activated as a law in 2015, AB 1897 maintains that companies are liable for workplace violations by the subcontractor company.
"Contracting out services does not release employers from their duty to ensure workers are being legally compensated," said California Labor Commissioner Lilia Garcia-Brower on Monday. "In this case, both Green Messengers and Amazon.com Services are responsible for the wage theft that these workers suffered."
In total, the companies owe a total of $6,454,110, with $5.3 million of that total to be divested among the 718 affected drivers. This includes $3,377,988 in liquidated damages and waiting time penalties, $762,850 in penalty assessments for not providing proper wage statements, $882,735 for split-shift, meal, and rest break premiums, and $281,195 for minimum wage, overtime, and contract wages.
The rest of the $1,149,342 in fines issued to the Santa-Ana based Green Messengers will go directly to the state as civil penalties.
"Amazon had $386 billion in sales last year," explained Los Angeles labor consultant Paris Montero to the Globe. "Dropping six, seven million is nothing to them."
"But this is also an important decision. With internet retailers like Amazon getting more and more business in the last decade, especially in 2020 during the pandemic, a lot more delivery trucks are being utilized. So incidents like not paying for overtime or not paying correctly, especially during the holiday season or during the pandemic where use goes way, way up, need to be brought up and dealt with.
"Breaks are also a safety issue. They have drivers out there for more than 10 hours. They need breaks, especially meal breaks, to refresh so the chance of an accident are greatly reduced. And since they work longer, they deserve overtime compensation. It's honestly a no-brainer decision, but companies also need to know they can't keep doing this or they're only going to risk more fines."
Both Amazon and Green Messengers appealed the Commissioner's violations on Monday. The Labor Commissioner's Office will next hold a hearing before a Hearing Officer who will affirm, modify or dismiss the citations sometime in the coming months.

Latest posts by Evan Symon
(see all)