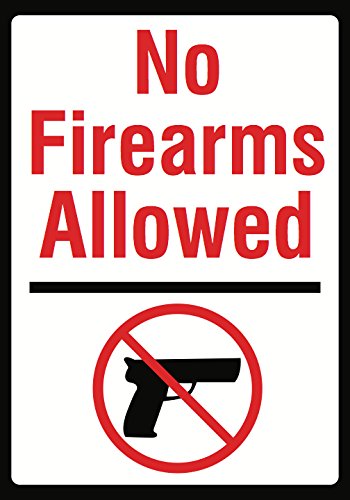 The 2021 List of Gun Rights Killers is Out and it's Bad
If the Left is so freaked out about gun violence, why then do they want to reduce penalties for using a gun in the commission of a crime?
By Katy Grimes, April 23, 2021 7:00 am
California Globe has presented the CalChamber's list of Job Killer bills, and the Capitol Resource Institute's list of family values killer bills. This week we are presenting the short list of Gun Rights Killer bills, courtesy of Gun Owners of California.
"Big on hypocrisy, the hefty-lefties at the Capitol in Sacramento are intent on undoing some of the good stuff California actually has in statute –  the 1996 "use a gun and you're done" law that added 10, 20 or 25-years-to-life to prison sentences when the perpetrator uses a gun in the commission of the crime," GOC says. "Bay-area Assemblyman Alex Lee thinks it's a good idea however, to radically reduce the sentence enhancements to 1,2, and 3 years respectively."
GOC reports "the 2019 Bureau of Justice Statistics report on Source and Use of Firearms Involved in Crimes: Survey of Prison Inmates found that roughly 1 in 5 (21%) of all state and federal prisoners reported that they had possessed or carried a firearm when they committed the offense for which they were serving time in prison. More than 1 in 8 (13%) of all prisoners had used a firearm by showing, pointing, or discharging it during the offense for which they were imprisoned, and fewer than 2% had obtained a firearm from a retail source. "
According to GOC, the list of bills below are those which they've been primarily focused – the most damaging is Assemblyman Marc Levine's AB 1223, which imposes an excise tax on guns and ammo.  Here's the list – in order from worst – to "least" worst:
"If the Left is so freaked out about the scourge of gun violence, why then do they want to reduce penalties for using a gun in the commission of a crime?" Gun Owners of California asks.
"And, if the Left is so angst-ridden about all those brand-new legal gun owners (that's 8 million nationally in just the past year) then why are they so hell-bent on ignoring that it's the bad guys that don't go retail shopping for their weapons?"
"If the Left is so relentless in their pearl clutching, then why do they want to hasten the return of violent criminals to our streets?"
"With such admissions from perpetrators of gun crimes, it bears asking why it is necessary to decrease enhancements by 90% (Emphasis GOC). What's more, in 2017 the legislature passed Senate Bill 620 (Chapter 682) which gives a judge the authority to strike and even dismiss a firearm enhancement if doing so would be 'in the interest of justice.' SB 620 made 10-20-life a matter of judicial discretion rather than a mandatory minimum, which should address every concern ever raised about how 'unfair' the law is."
GOC has posted position letters on the bills they oppose, and provides descriptions of all of the gun legislation. Take a few minutes to peruse their list.
Latest posts by Katy Grimes
(see all)