Troubled Bridge Over Water
Still-faulty San Francisco-Oakland Bay Bridge span used Chinese steel
By Lloyd Billingsley, October 2, 2019 12:55 pm
Chinese Communists have been celebrating the 70th anniversary of the People's Republic, with Assemblywoman Wendy Carrillo, all decked out in red, joining in on the festivities. China's totalitarian regime, a member of the World Trade Association since 2001, had more to celebrate when California opted to use Chinese steel on the new span of the San Francisco-Oakland Bay Bridge.
That stylish structure came in 10 years late, $5 billion over budget, and riddled with safety issues that prompted Gov. Jerry Brown famously to quip, "I mean, look, shit happens." Many of the problems, it turned out, stemmed from the use of Chinese steel.
In early 2014, State Sen. Mark DeSaulnier of the Transportation and Housing Committee held hearings on the troubled span. In 2013, dozens of the long metal rods on the project snapped and metallurgical engineer Lisa Thomas testified that this was due to hydrogen embrittlement. Caltrans invited this problem, Thomas testified, by opting to use Grade BD steel on the project, rather than the more robust Grade BC. Caltrans also outsourced work to China, where workers produced cracked welds.
Caltrans bridge engineer Douglas Coe noted that every one of the structure's 750 panels had to be repaired. UC Berkeley structural engineering professor Abolhassan Astaneh-Asi, who knows a bit more about bridges than Jerry Brown, believes the structure is unsafe and declines to use it.
DeSaulnier, a Concord Democrat, cited "a deliberate and willful attempt to obfuscate what is happening to the public." Caltrans geologist Michael Moore testified that safety problems were kept secret, ignored and covered up. He called for a "criminal investigation," but Attorney General Kamala Harris took no action.
That prompted a frustrated DeSaulnier to lament, "there's never been anyone in the management of the bridge who has been held accountable." DeSaulnier moved on to Congress, but the unaccountable Bay Area span is not the only state project with lingering safety issues.
The massive Oroville Dam, the nation's highest and centerpiece of the State Water Project, was completed in 1968 and its emergency spillway designed by an unnamed graduate student. During torrential rains in February 2017, the spillway failed, prompting an evacuation order that sent 200,000 people running for shelter.
"Engineers have known for decades that Oroville's backup spillway was unreliable," ran a headline on a Sacramento Bee story. The report cited U.S. Rep. John Garamendi that "the emergency spillway remained basically a dirt, soil rock facility, and it worked fine until it had to be used, in which case it didn't work so well."
Governor Jerry Brown told reporters he was unaware of warnings about the emergency spillway and added, "I'm glad we found out about it." As Brown explained, "We live in a world of risk. Stuff happens and we respond."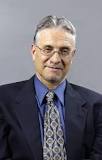 Latest posts by Lloyd Billingsley
(see all)