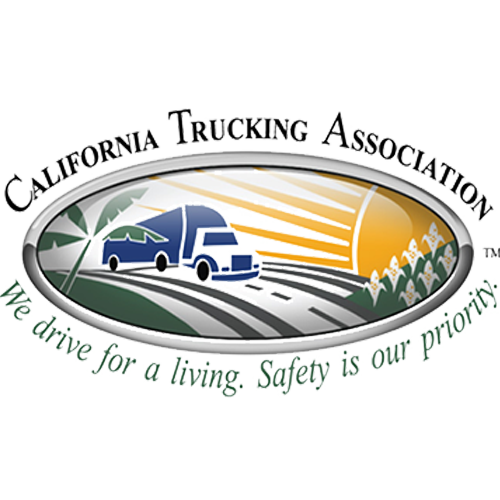 Truckers Petition U.S. Supreme Court To Reverse Appellate Court Decision, Remain Exempt From AB 5 Law
AB 5 trucker exemptions have gone back and forth between different courts since late 2019
By Evan Symon, August 10, 2021 11:10 am
The California Trucking Association (CTA) announced Monday that they had filed a petition with the U.S. Supreme Court to go over California's AB 5 contractor law and argue that they should remain exempt due to federal protections.
Assembly Bill 5, which completely redefined independent contractors in California. as well as greatly reducing the number in California by installing an "ABC test" that instead made them more costly employees, was passed and signed into law in 2019.
Before being implemented on January 1, 2020, most sectors that were to be affected by AB 5, including trucking and rideshare drivers, announced that they would be suing to stop the bill, petitioned AB 5 author Assemblywoman Lorena Gonzalez (D-San Diego) to change it, or tried to find ways to make themselves exempt. Right before implementation date, California truckers became the first major sector to successfully challenge the law, with a District Court ruling stating they were officially exempt due to a 1994 federal preemption and going against the interstate commerce clause of the constitution.
AB 5 supporters immediately challenged this, knowing that one exemption could lead to a flood of exemptions that would greatly weaken the new law. However, later in January 2020, an LA Superior Court reaffirmed the district ruling. And, just as supporters expected, nearly every sector went to court against AB 5 in 2020 in one form or another. This culminated in the AB 5 detractors biggest win in November of  2020 when California voters overwhelmingly chose to exempt rideshare drivers, the poster child sector of the AB 5 law.
In addition to many other exemptions passed throughout the year, AB 5 headed into 2021 as weaker, but still firmly in place. And with truckers the first sector to successfully become exempted by law, AB 5 supporters continued to fight it in court. In April, the CTA and truckers finally lost in a 2-1 Appellate Court decision. A rehearing was soon requested in May but that ultimately fizzled out in June with another court declination. With the last option now the U.S. Supreme Court, the CTA announced Monday that they petition the court to hear their case.
Petitioning the Supreme Court
Specifically, the CTA outlined the same law to challenge AB 5 that they have been for nearly two years, the Federal Aviation Administration Authorization Act (FAAAA) of 1994. The FAAAA preemption prohibits enforcing laws that give "a price, route or service of a motor carrier with respect to the transportation of property", something which the CTA and truckers believe will successfully revere the ruling in their favor once again.
"For decades, motor carriers across the United States have provided freight-transportation services through owner-operators — individuals who drive their own trucks and operate as independent contractors, Owner-operators play a critical role in interstate commerce, one that Congress has recognized and protected," said the CTA's Supreme Court petition on Monday.  "If applied to owner-operators, California's worker-classification statute will upend the trucking industry's long-standing business model. It also will destroy the uniformity necessary for the free flow of interstate commerce and the operation of nationwide businesses.
"Motor carriers lawfully treat owner-operators as independent contractors under that test. In 2018, however, the California Supreme Court held that a new test for independent-contractor status, the so-called 'ABC' test, would apply to claims under state wage orders. The California Legislature subsequently adopted a statute, known as Assembly Bill 5, that codified the ABC test, expanded its applicability beyond wage orders to reach the entire Labor Code and the Unemployment Insurance Code, and created specified exceptions to the test."
Supporters reacted positively to the news on Monday and Tuesday, but also remained somewhat reserved due to the recent Appellate Court failures.
"We are cautiously optimistic," said Southern California independent trucker Roberto Fox in a Globe interview Tuesday. "AB 5  would rip us apart and would hurt so many people. We're the reason why deliveries were made so fast and so well during the pandemic. And now we get thanks by our livelihoods being threatened. We're like soldiers returning home only to find out that the GI Bill has been taken away from us. It's that much hurt."
Conversely, supporters hope that the the Supreme Court will turn them down and create a higher court precedent of denying more AB 5 exemptions.
"Each one restored restrengthens the law," said "Sheryl," an AB 5 affected worker who helped canvass against the AB 5 weakening Proposition 22 last year. "Rideshare groups in other states are now trying for more and more exemptions from their own state laws similar to AB 5. The Appellate decision remaining firm would give them pause and help workers nationwide. That's what is at stake here."
It is unknown when the Supreme Court will inform the CTA if their case is picked up.

Latest posts by Evan Symon
(see all)