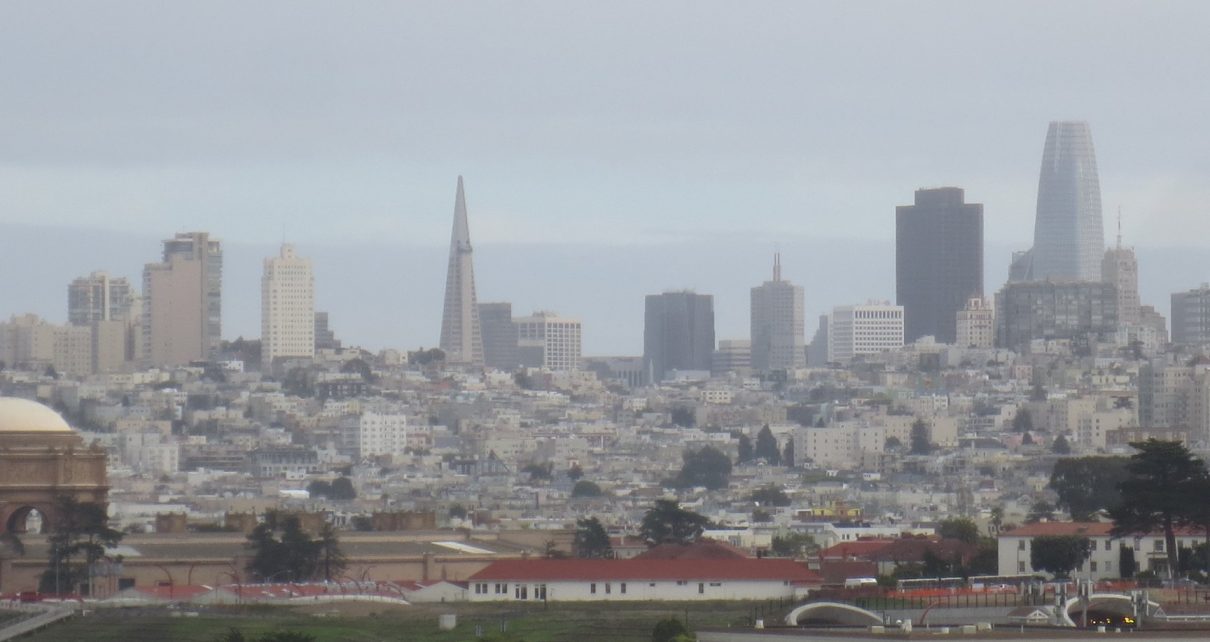 U.S. Capitol Police To Open Up New Branch Office in San Francisco
A large number of threats against Congressional members from California, Western states necessitates the opening
By Evan Symon, July 6, 2021 3:40 pm
In an announcement on Tuesday, U.S. Capitol Police said that a new regional field office would be opening up in California due to the high number of threats located in California and the Western U.S. in general.
The California field office will be located in San Francisco, with another new field office to be located in Tampa, Florida to help investigate threats in the Southeast.
Announced on the six-month anniversary of the Capitol Building being stormed by rioters, U.S. Capitol police noted that threats have been doubled from only a year ago, with most coming outside of the District of Columbia area, necessitating the new field offices.
"At this time, Florida and California are where the majority of our potential threats are," said a Capitol Police spokesman in a statement on Thursday. "The field offices will be the first for the Department. A regional approach to investigating and prosecuting threats against Members is important, so we will be working closely with the U.S. Attorney's Offices in those locations."
In addition to being a centralized city on the West Coast, San Francisco was chosen as the location for a field office due to California having the most Congressional members in total, ease of road and air travel, and a high number of high ranking Congressional leaders. Californian lawmakers in Washington such as Speaker of the House Nancy Pelosi (D-CA), Senator Dianne Feinstein (D-CA), House Minority Leader Kevin McCarthy (D-CA), and Vice President Kamala Harris, whose duties include being the President of the Senate, are among some of the top ranking lawmakers in the United States.
The Capitol Police did not reveal if the new offices would just be for investigations of threats against Congressional members or if they were to be used for other purposes, such as providing security for Congressional members when in-state or if they would have liaison capacities with other law enforcement organizations from Washington such as the Secret Service. However, department spokespeople did hint that assessing future threats would be part of the duties, largely due to the Capitol Police not knowing in advance in January that the crowd would riot and attempt to go into the Capitol Building.
A need for a Western branch office in California
Security experts also noted that California has had a large number of lawmakers, either from California or visiting California, who have been attacked or threatened in some way.
"There has definitely been an upswing of violence against them," said former police officer and security consultant Robbie Davis to the Globe on Tuesday. "In the past five years we've had Republican Congressmen being fired upon at a baseball game in Virginia, Democratic leaders being sent pipe bombs that nearly went off, and of course the Capitol Building being overrun with members of both parties being shuttled off to safety."
"California being the first to get a field office, along with Florida, doesn't surprise me. Biggest state, most members of Congress, a lot of top people coming from there. But California in general has seemed to have these issues for decades. A lot of radicals came out of California in the late 60's, and that kind of spurred a huge thing against politicians there. Gerald Ford was nearly assassinated twice there within a few weeks, once in San Francisco, and another time in Sacramento by Manson family member."
"The first Congressman to die in the line of duty, Leo Ryan, represented California and was killed in Guyana when looking into Jim Jones and his cult down there, who were originally based in the Bay area. And that was only a few weeks before the infamous George Moscone-Harvey Milk shootings, which, while it didn't include any Congressional members, left the city in a bigger power flux than before with three major lawmakers from the city gone."
"More recently was the 2018 pipe bomb incident, which included [then] Senator Kamala Harris and Congresswoman Maxine Waters (D-CA) as part of the mailings. And I'm just naming the most prominent incidents. I'm not even diving into the threats."
"California still is something of a magnet for things like this, and that had to play at least part of their decision to put a Capitol Police branch here. Too many of these kinds of events involve California or Californians in some way."
The new branch in San Francisco is expected to open soon, with other regional offices expected in the future.

Latest posts by Evan Symon
(see all)