Verdict in Yolo County Murder Trial
Jury finds Pakistani "pee guy" Rohail Sarwar guilty on all counts
By Lloyd Billingsley, August 1, 2019 10:35 am
A Yolo County jury on Thursday found Rohail Sarwar guilty of first degree murder for the fatal stabbing of massage worker Junying Lu in the Cottonwood Massage last August 21. Sarwar was 27 and his victim 51.
California Globe covered the trial in July.
The murder charge included enhancements for lying in wait and murder in the commission of a burglary. After deliberations on Wednesday, the jury found Sarwar guilty on all counts, and also guilty of sexual assault. When refused sex in July, 2018, Sarwar urinated on the massage table, leading Cottonwood staff to dub him the "pee guy."
The day before the murder at a hotel in Fairfield, witness Tamsila N. testified, she refused Sarwar's demand for anal sex, and he threatened to break her legs and kill her. The next day, Sarwar returned to the Cottonwood Massage and when Junying Lu refused his sexual demands, Sarwar inflicted 14 stab wounds to the victim's head and torso, then left her body in the hall and fled.
Police identified Sarwar through surveillance video, and found blood on a traffic touchpad, the suspect's clothes, and the knife, whose severed tip remained in the victim's skull. Sarwar cut himself in the commission of the murder and told Tamsila N. that was from helping his wife slice up onions.
As prosecutors also showed, the night of the murder Sarwar visited a porn website on his phone. The next day, he called a site for home massage services.
During the trial, Tamsila N. testified that in Pakistan's Islamic culture, "men dominate. The women are silenced." If the woman should disclose, "the blame is on women." Tamsila's mother told her not to tell about her affair with Sarwar, or "they might kill you." Tamsila had been shunned by family and as she testified, "I've been told I'm just dead."
As Sarwar's public defender Ron Johnson told the court, Tamsila's husband "planned to have her killed in Pakistan." She never made the trip and was present in court on Tuesday.
At the time of the murder, Sarwar had been in the United States less than a year and his immigration status did not emerge in the trial. Judge Paul Richardson set the sentencing for September 12.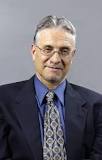 Latest posts by Lloyd Billingsley
(see all)