With the Honeymoon Over, Did I Make a Mistake? 
How could it get this bad, this quickly? How could you not see this coming?
By Hector Barajas, July 28, 2021 5:24 pm
The new bride had found her prince charming.
Sure, he was a little older, and sometimes, he stumbled a bit when he talked. But he didn't say things at the dinner table that would embarrass your parents. He didn't speak his mind with any filters. And while not being the sexiest guy out there, there is a charm to his dark shades, and most importantly, he made you feel safe. You settled for someone who exaggerated his abilities and accomplishments, but he wasn't harsh. He was someone who would protect you after four years of feeling vulnerable.
And seven months later, the honeymoon is over.
He forgets to put the toilet seat down. He fails to take out the trash. He forgets what he is saying in mid-sentence, leaving your family and friends wondering if he is ok, or whether you should you call 911. Anytime there is a tough job, he sends Kamala to do the job instead of doing it himself, and you wonder quietly, how come he's always sending her to do the dirty work?
Seven months later, you woke up and found you had gone from having money in the bank to owing more money than you ever thought you could owe. You now sit up at night wondering how long it will take to pay off the debt he rung up? How could it get this bad, this quickly? How could you not see this coming? Were you that blinded by his soft touch and wide smile, that you are now broke and in debt?
On Saturday, you ran your errands, and he was everywhere, even though he was sitting alone in his basement.
You stopped to get gas, and it suddenly cost you almost $100 to fill up. A few months ago, it cost half that. And when you asked the station owner why, he kept blaming your man. He talked about your man cutting oil supply, killing American energy independence and jobs, and now we are once again at the mercy of foreign governments who aren't always our friends.
At the market, you notice something different. Several things are different, actually. Everyone is wearing a mask. Apparently, that virus that your man promised he would defeat is still winning. People are back on edge. They are confused about what they should do or not do. Instead of beating the virus, your man is making the virus great again.
As you get ready to pay, you notice you have half the groceries but the exact cost you did last year when your shopping cart was full. Everything costs more – eggs, milk, peanut butter, and meat. Why is meat so expensive? You begin to wonder, where did all the cows and chickens go in the last seven months? If things got better, why are they more expensive and scarcer?
On the way back to your car, you run into your best friend. She owns that great little restaurant in town. And to your shock, you find out it is closed. You ask, how come? After twenty minutes, you are stunned at the litany you just heard. The price of food is too high. She can't charge enough to make a profit. She doesn't have enough workers because the government pays her workers more to sit home. You can't believe your ears, and worse when you tell her you're going to talk to your prince charming, you're told, "don't bother I already did. Your prince charming told business owners like me, that we need to pay workers more money. We are competing for the American workforce against our government who pays them more to sit at home."
It is at that point that you stop and ask yourself, in the middle of an America that is no safer than it was seven months ago, in an America that seems weaker, is losing the war to a virus, and bankrupting your future in the process, did I make a mistake?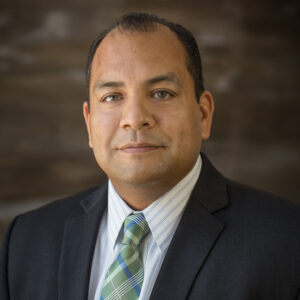 Latest posts by Hector Barajas
(see all)