Black Students of California United Rally at the Capitol for More Resources, Respect
BSCU student leaders list 12 demands, including more representative curriculum
By Ken Kurson, March 11, 2022 1:56 pm
Speaker: "How y'all feelin?"
Audience: "Powerful!"
So began a lunchtime rally at the Capitol on Friday. The activist group Black Students of California United (BSCU) gathered a couple dozen of their student leaders—called "Senators"—and several hundred supporters at the state Capitol today for a rally in support of better and more sensitive conditions for black students at high schools throughout California.
Press play to hear a narrated version of this story, presented by AudioHopper.
The goal of the Black History 365 campaign was set in June 2021 when the leadership of the BSCU embarked on a statewide campaign to advocate for black student resources beyond Black History Month. They're focusing attention using the hashtags #MoreThanAMonth and #SayYesToBlackYouth. Today's student leaders were joined by a keynote delivered by Tiffany D Loftin, the LA-born National Director of the NAACP Youth & College Division who was appointed by President Obama to serve on a White House Initiative on Educational Excellence for African Americans.
The list of 12 BSCU demands includes several that are predictable, and probably reasonable if perhaps too expensive. Two asks were for paid stipends of $1250 per semester for faculty advisers of Black student clubs, more Black faculty, but also Black guidance counselors and therapists in the school. Several of the Senators spoke movingly about how it feels to experience racism as one of the few Black students in a predominantly white high school and have only a white therapist with whom to share the experience.
However, it was the first of their demands that immediately attracted the most attention. "We call for all California K-12 public schools to remove any books that have the N-word in them that is used in an oppressive and demeaning manner. Of Mice and Men, Adventures of Huckleberry Finn, A Patch of Blue, Durango Street, Cold Sassy Tree, Etc."
It might seem easy to dismiss this request. Conservatives can point to the notion that no student should ever be made to feel uncomfortable as not only an impossible goal but an irresponsible one. The discomfort that's associated with painful history and offensive language is a critically important part of becoming a student of the world.
But perhaps that callback is itself too easy.
Student senator Laila Harris addressed the argument head on. In calling for the statewide removal of several American Classics from the curriculum, she made a powerful witness.
"During my sophomore year I was involved in a leadership academy. We were asked to do a student project on something that was an issue on our main campus. My school is predominantly white; I'm pretty sure most of you guys go to predominantly white schools. We had an issue with racism, especially when we were reading these books. So, most don't know but as an African American, reading a book of racial slurs in a predominantly white class is uncomfortable. During my project, I presented to my principal a passage in the book Of Mice and Men, which is a book that was required in my curriculum. So you didn't have a choice, you had to sit there and read it. Just from one page, the hard r was repeated six times. I asked him if he could read this passage to us. As he started to turn red, I told him, 'That little burning feeling you feel in your heart is how we feel every day reading those books in our classroom.' He has actually worked with me, and on our campus, we are no longer reading those books."
Vince Bailey is the chairman of the board and serves as a sort of de facto faculty advisor to the students who come from high schools all around the state. The California Globe asked Bailey whether ridding the curriculum of books that made Black students uncomfortable wasn't depriving them—and all students—of valuable growth opportunities. Bailey pushed back by pointing out that the problem arises when discomfort for Blacks is described as a "valuable growth opportunity" while discomfort for whites is demonized as "Critical Race Theory."
"Feeling uncomfortable is absolutely part of education," Bailey told California Globe. "We're saying there should be uncomfortableness in education. But we have states trying to cancel Black history under the guise of Critical Race Theory. If we understand that education and growth is being uncomfortable, we're good with that. Let's talk about the history of Black people before slavery. That was created in Africa and brought here."
Bailey comes to this organization not as an educator or even a community organizer. "My background is in magazines and media." That might explain the rather snazzy publication the group puts out, called "The Standard."
(Disclosure: I arrived to cover this rally having no idea Bailey was involved, but I've actually known him for 20 years, and we worked together at Esquire magazine long ago.)
These are not easy issues. Progressives are too quick to resort to the cancellation of ideas they dislike, especially when they are submitted by members of groups they dislike. That's an unfortunate impulse. But conservatives are too quick to dismiss "snowflakes" and "liberal tears" rather than exposing themselves to the thoughtful and passionate arguments made by those crying actual tears, liberal or otherwise.
Most of BSCU's demands will probably fail not on ideological grounds in a state where surely 60% of the voters agree with them. It's more likely costs just don't pencil out. But what's impressive is not the win-loss record of any particular initiative. It's the fact that this group of smart, passionate advocates turned out 300 or so fellows on a sunny Friday afternoon in Sacramento.
The chant from the steps of one of the most beautiful capitol buildings in the country: "I want you to repeat after me: Black minds matter. Black minds matter. Black minds matter."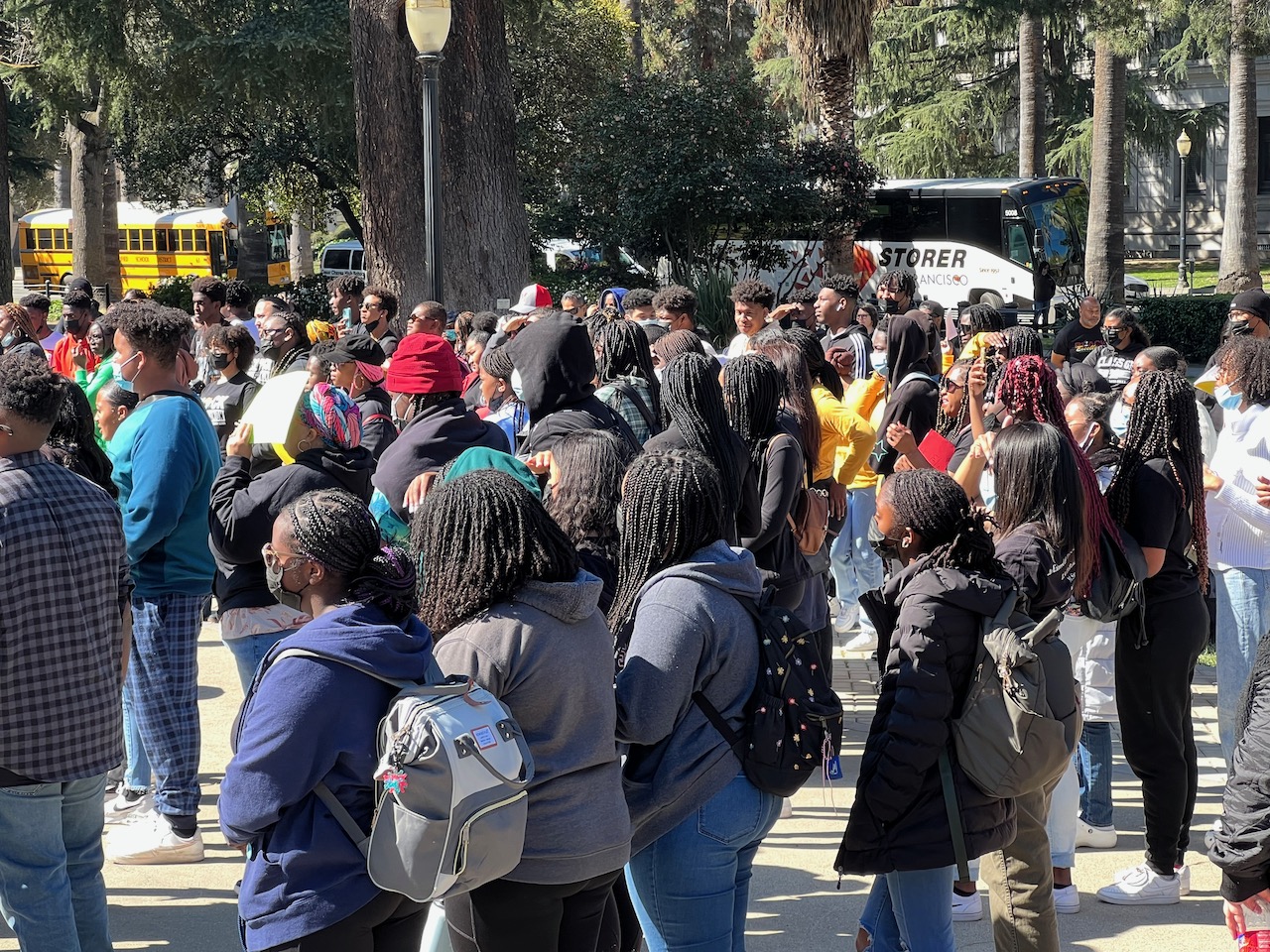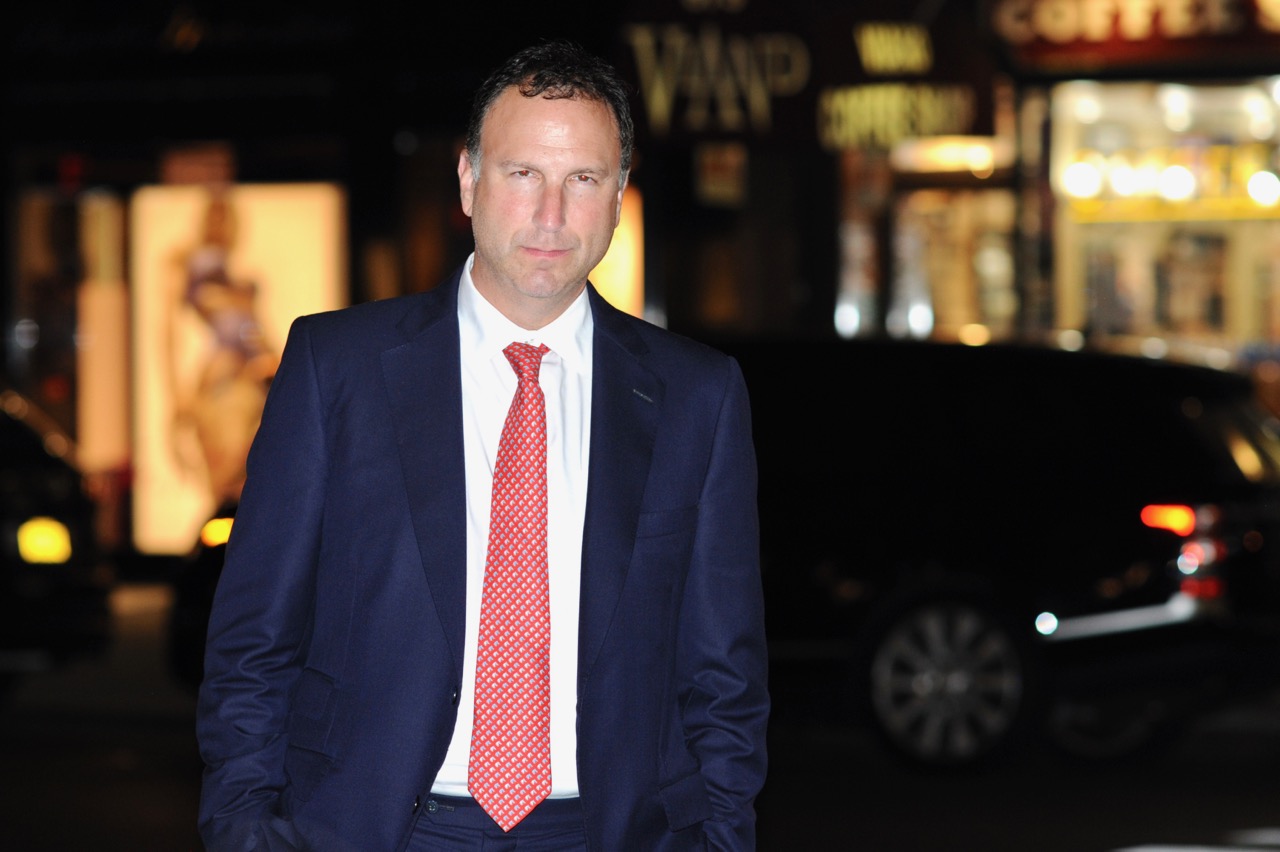 Latest posts by Ken Kurson
(see all)