EXCLUSIVE: LA Times Editor and Publisher Show Up for Bloomberg
No endorsement (yet) but Pearlstine and Soon-Shiong attend former mayor's Brentwood event
By Ken Kurson, February 11, 2020 8:52 am
Diana Taylor, the longtime companion of Democratic presidential candidate Michael R. Bloomberg was the special guest at a series of four Bloomberg for President events yesterday in California.
Press play to hear a narrated version of this story, presented by AudioHopper.
California plays an outsized role in the nominating contest this year. That's especially true for Bloomberg, who opted to skip the first four nominating contests and use his funding advantage to try to ensnare delegates in states where media is expensive.
So any signs of progress in California are surely welcomed by the Bloomberg campaign and they may have gotten a very meaningful one yesterday.
Attending the Brentwood event were Patrick Soon-Shiong, who is the executive chairman of the Los Angeles Times, San Diego Union-Tribune, Los Angeles Times en Español and other publications owned by his California Times media group. Also attending were LA Times editor-in-chief Norman Pearlstine and his wife, the scientist Jane Boon.
Pearlstine told the Globe, "Yes, I brought Patrick to the event. We have been asking Mike to visit with our editorial writers for an on-the-record meeting prior to our endorsing anyone. That is what we have also asked other candidates to do. To date, he has only agreed to meet with the editorial writers if the meeting was off the record. Pat has briefed me on two phone calls he and Mike have had, and he tells me he also urged Mike to visit us for an on-the-record meeting. I have also made the same point to most anyone on Mike's [staff] whom I know and can reach."
An endorsement from the state's paper of record—which has been surging in relevance under Pearlstine's editorial leadership and Soon-Shiong's capital infusion—would clearly benefit the former mayor, especially if the field remains as unsettled and leaderless as it appears at this early date. Bloomberg's staff has made no secret of its intention to capitalize on that unsettled field, and in fact reportedly doubled its already unprecedented ad spend after the Iowa caucus fiasco failed to produce any clarity.
It's unclear whether all of the papers in the California Times empire would necessarily line up behind the same candidate. Even though a weighty decision like a presidential nomination generally belongs to the publisher, the publications serve different readerships and have different editors. This is the first presidential election under Soon-Shiong's control. The biotech billionaire completed his purchase of the LA Times and the other papers in June 2018 after having built a 26 percent share of the Los Angeles Times.
It is also worth noting that Pearlstine, whose legendary career in journalism included a long tenure at the Wall Street Journal before helming all the Time Inc magazines, more recently featured a five-year stint at Bloomberg LP, where he was Chief Content Officer from 2008-2013 and is credited with overseeing the acquisition of Businessweek and the mentorship of wunderkind editor Josh Tyrangiel.
I happen to have some personal experience navigating the touchy subject of presidential endorsements when there's a personal relationship to the campaign. Pearlstine was among the journalist elders whose guidance I sought when I was the editor in chief of the New York Observer at a time that its publisher, Jared Kushner, was de facto running Donald Trump's 2016 campaign. Pearlstine was generous and thoughtful with his advice, and even came to the Observer's office to discuss the future of journalism with our entire staff.
California's 494 delegates represent nearly a quarter of the 1990 needed for a first-ballot convention win. The decision last year to move from June to March 3rd mean that candidates will have to compete in the state as never before in recent memory. As Secretary of State Alex Padilla has pointed out, there are more Democratic voters in the state than "in Iowa, New Hampshire, South Carolina and Nevada combined," referring to the first four nominating contests.
While not revealing when an eventual endorsement may take place, Pearlstine did share a little political analysis with the Globe.
"My personal view is that if you look at where Mike is on the issues and if you look at electability, Mike looks as good as anyone we have met. Despite a recent rise in several polls, however, it remains unclear how he gets the nomination. That's why we have urged [LA Times editorial page editor] Nick Goldberg to hold off on making an endorsement until after we get results from today's primary in New Hampshire."
So the state – and the country – will wait and see.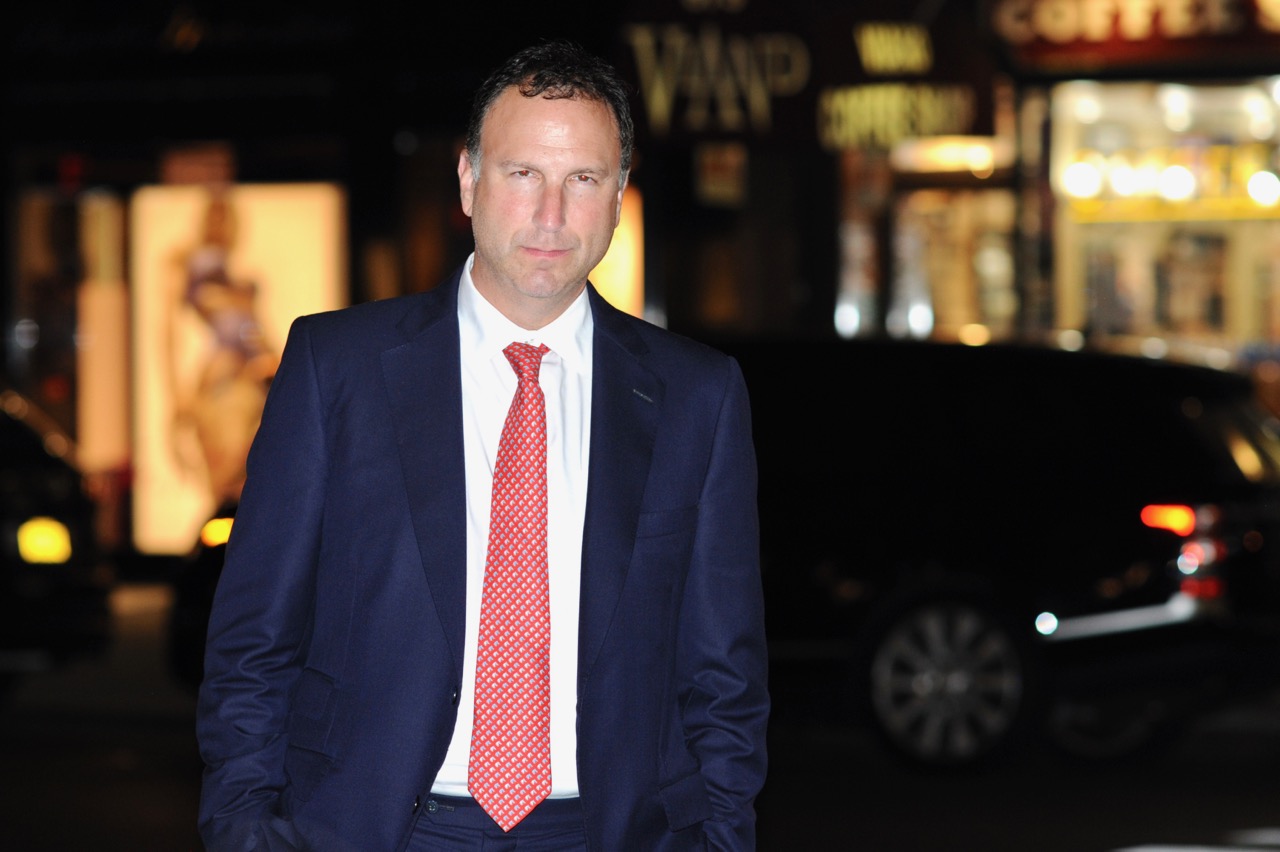 Latest posts by Ken Kurson
(see all)